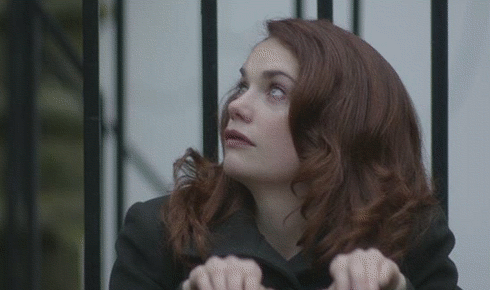 Sex drive is huge, especially when you need to be in sync with your partner. Teenagers and their hormones make the sex drive go through the f*cking roof but what happens when you you've grown out of that phase? It's only supposed to get better as we get older. Women's sexual peak is around their late 30's whereas men are much earlier than that.
It sucks for ladies that are still trying to get laid while they're partner's not on the same wavelength. I know, sounds crazy, right? You wouldn't think that you'd run across a partner that doesn't want to to f*ck day and night but when you throw in the stress of work/life balance, most guys may be too tired for sexy time between the sheets.
I used to have a boyfriend that would fall asleep in the midst of foreplay.. Like, down there. Are you f*cking kidding me dude? What's the equivalent of blue balls for women? Because that dude left me hanging PLENTY of times, which was pretty frustrating. I'll pray to the heavens that guy's learned his lesson by now and that I don't ever have to deal with that with my next partner.
These 19 women dealt with higher libidos than their partner's:
---
1.
2.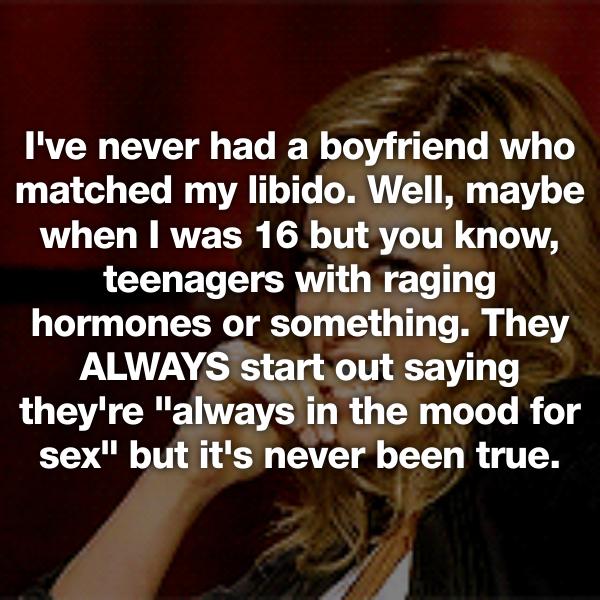 3.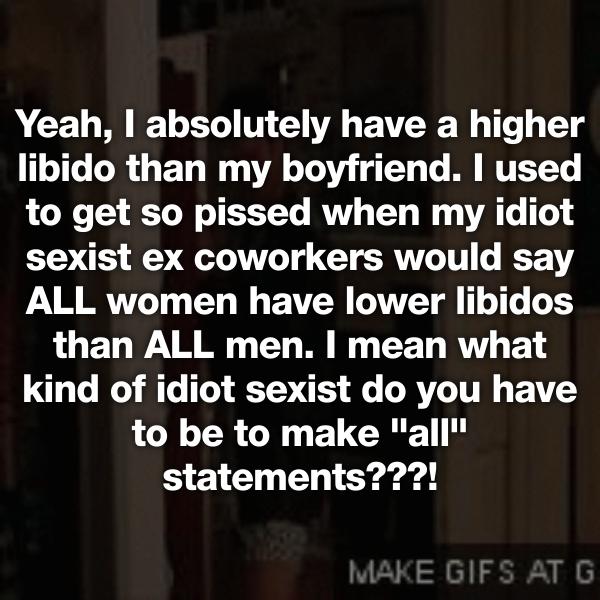 4.