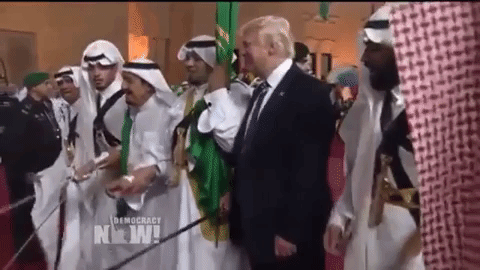 In Saudi Arabia and other nations who incorporate some form of sharia, or Islamic law, people must abide by a certain set of rules based off the Quaran and the Hadith. And I'm not talking about your average run of the mill "don't drink and drive" type of laws that we have here in the good ole U-S-of-A — I'm talking about the kind of laws that keep women from driving and marrying who they please, the laws that forbid alcohol and all drugs, and your murder/execution if you happen to be gay.
It's been a contested subject matter for decades and decades, and more people are feeling safe and able to come forward and speak about what it's really like to live under such harsh rules and regulations. If you thought abortion laws and freedom of speech were hot topics in America, just look to Egypt's enforcement of Sharia. A woman's public testimony is only worth HALF that of her male counterpart. Yeah — f*ck that sh*t.
If you're a married man and you've engaged in sodomy with another man, you could be stoned to death in Saudi Arabia. In Algeria, the sharia-derived family code treats women as minors under the legal guardianship of a husband or male relative. And if you ever get caught throwing back some shots for the third time in Iran? Yeah — you could face the death penalty.
According to these 20 people, this is what it's really like to live under sharia law:
---
1.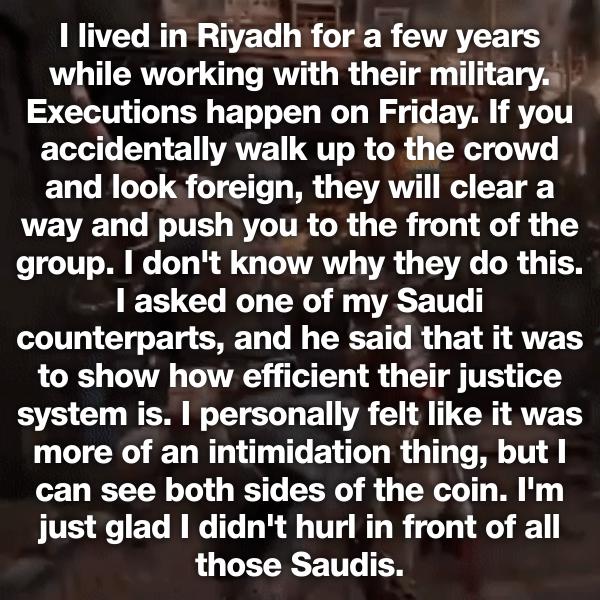 2.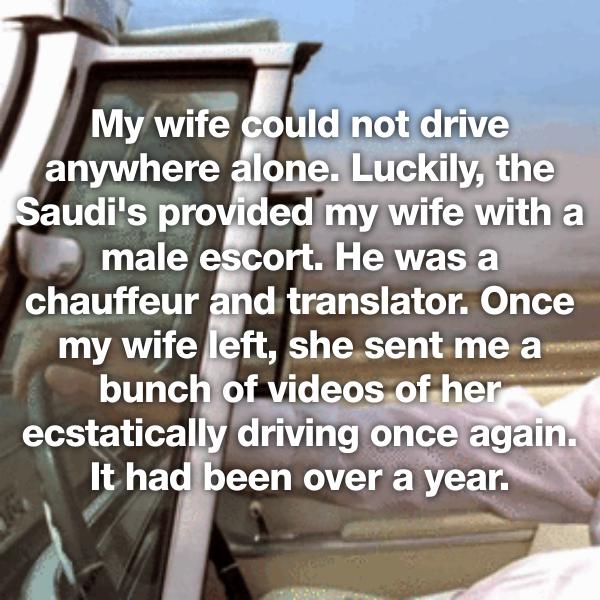 3.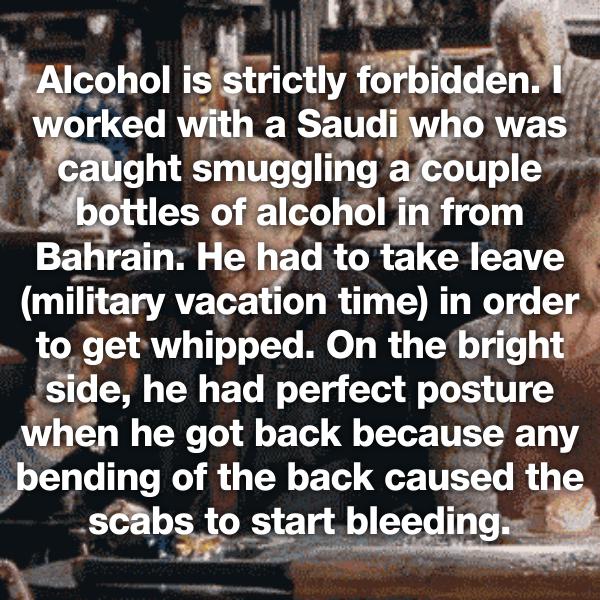 4.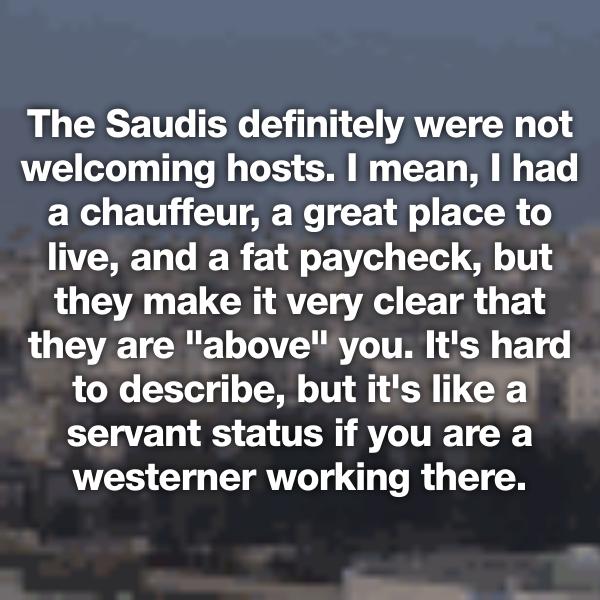 5.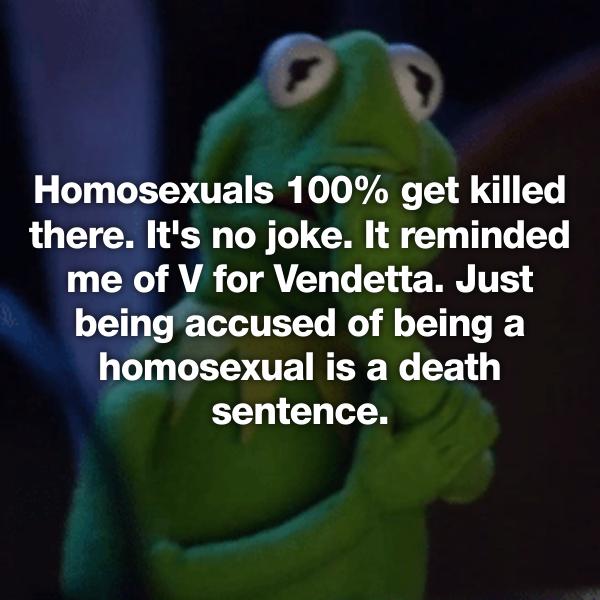 6.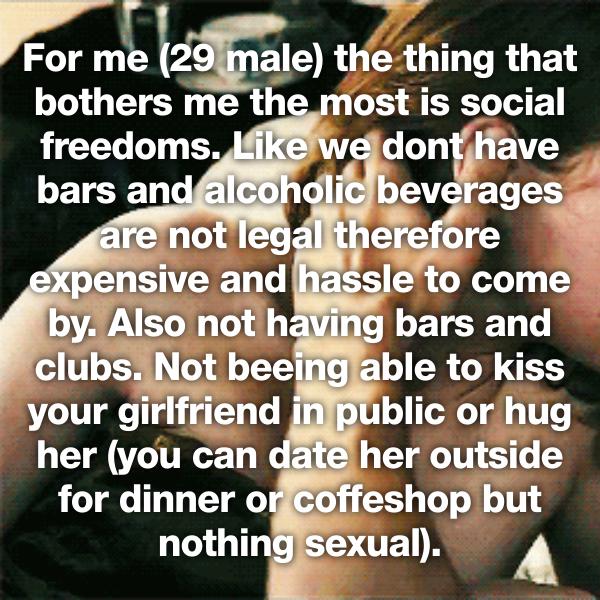 7.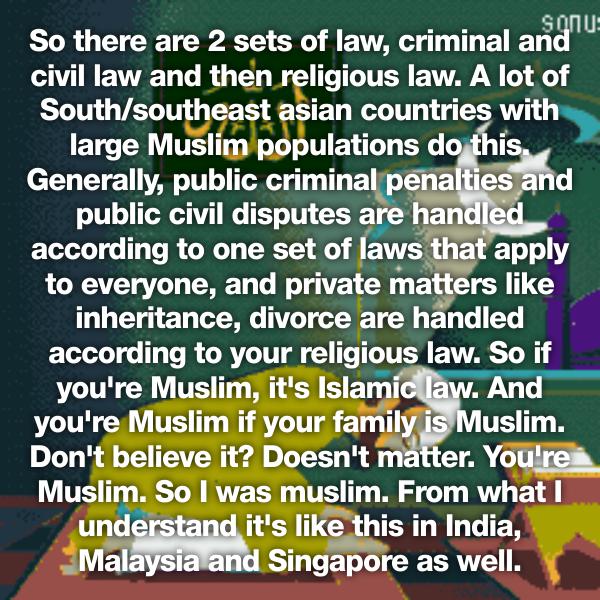 8.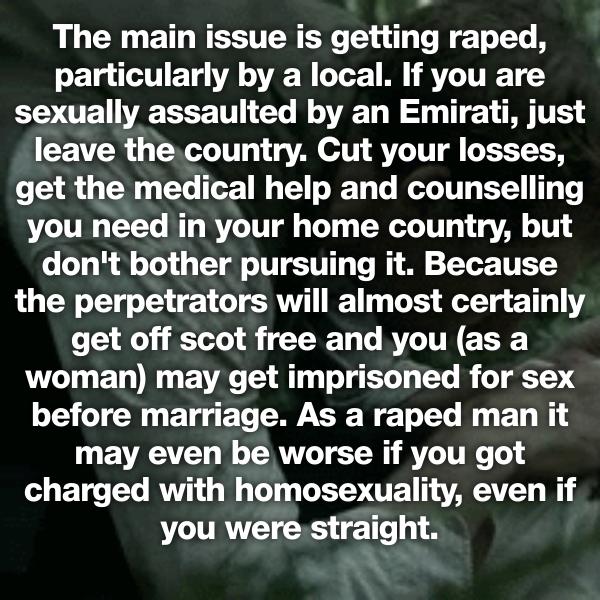 9.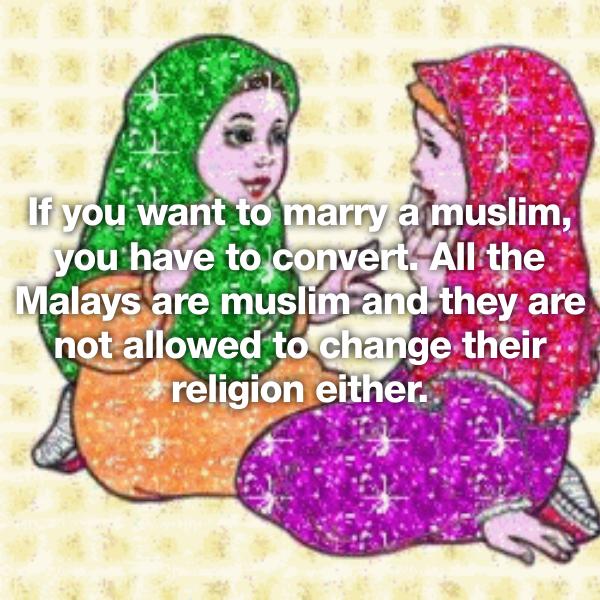 10.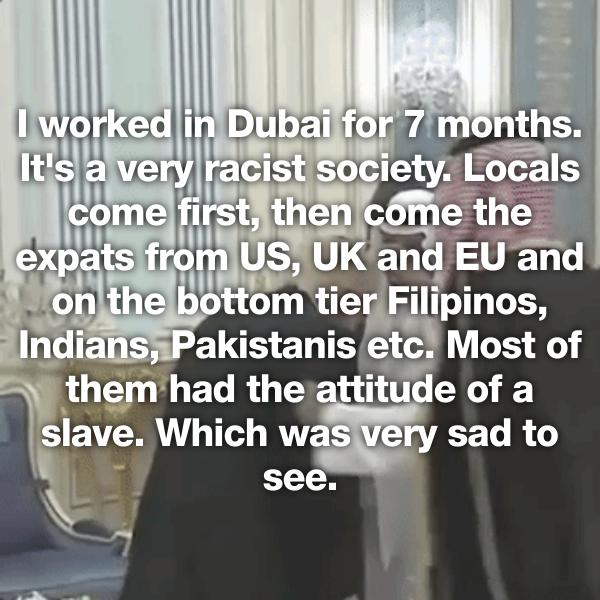 11.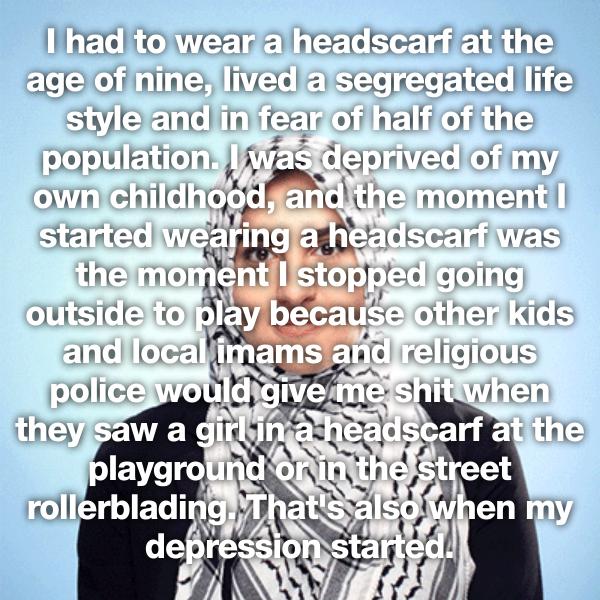 12.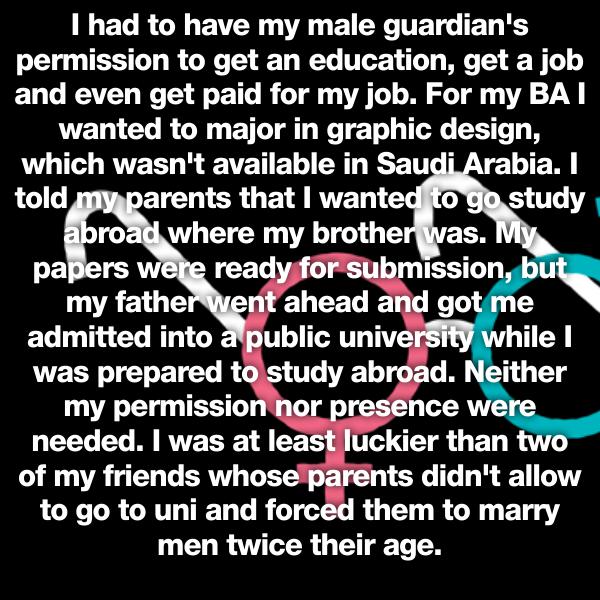 13.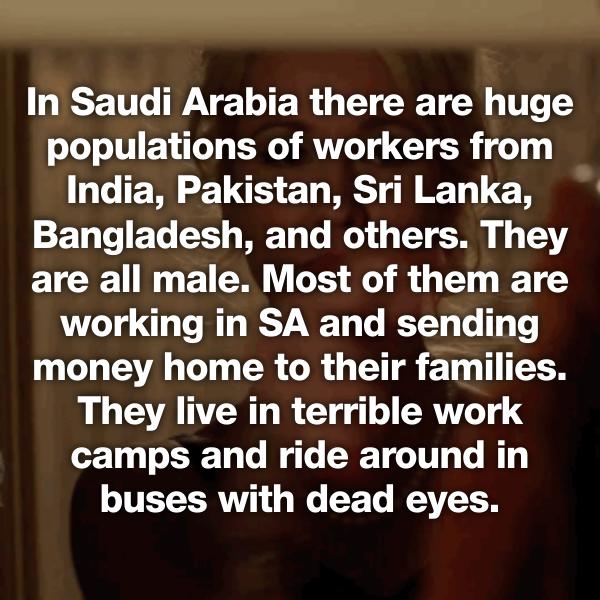 14.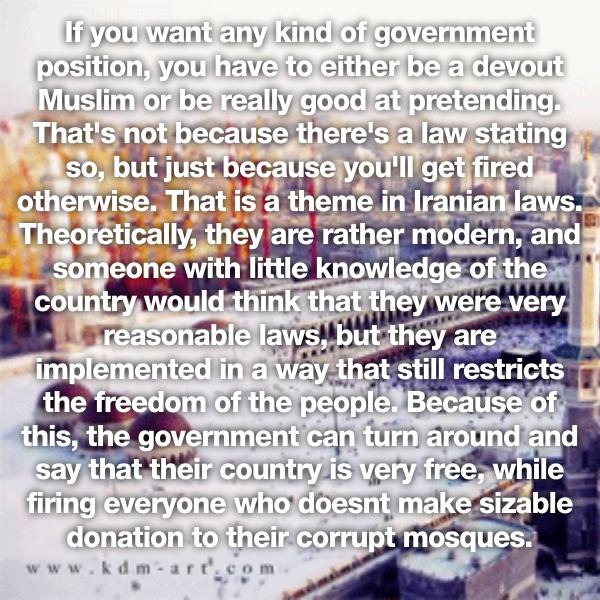 15.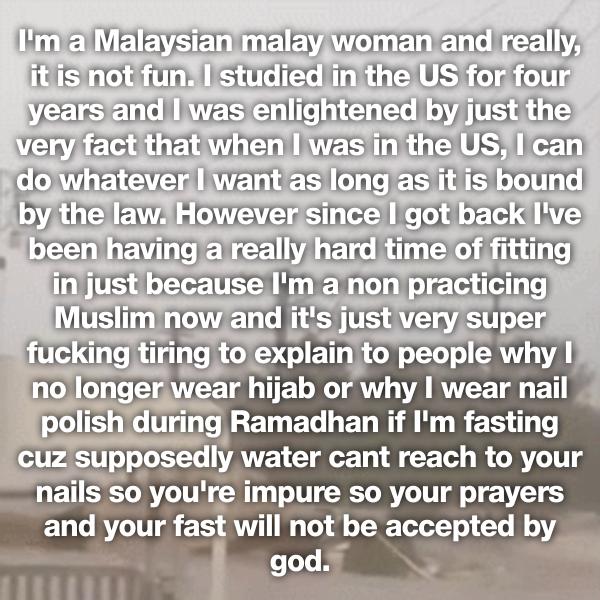 16.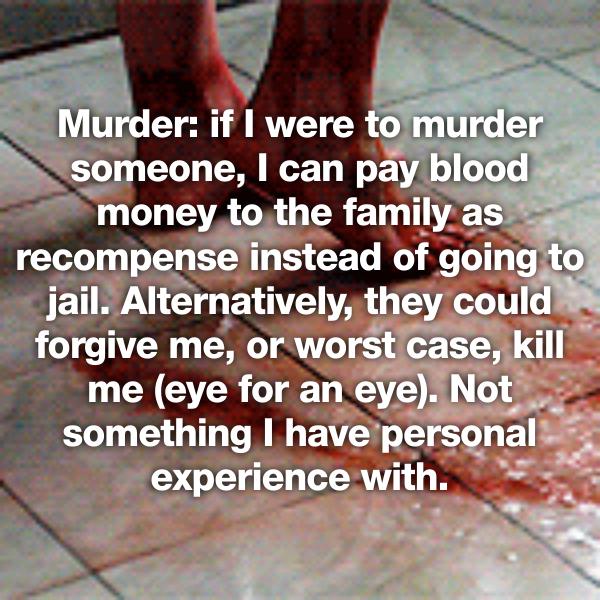 17.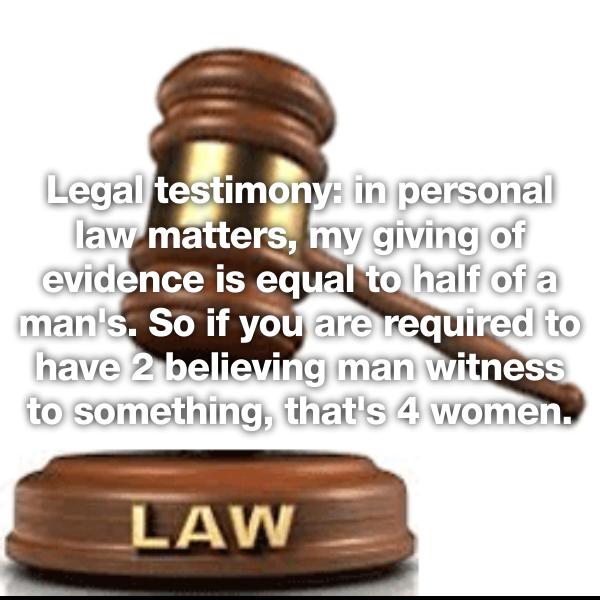 18.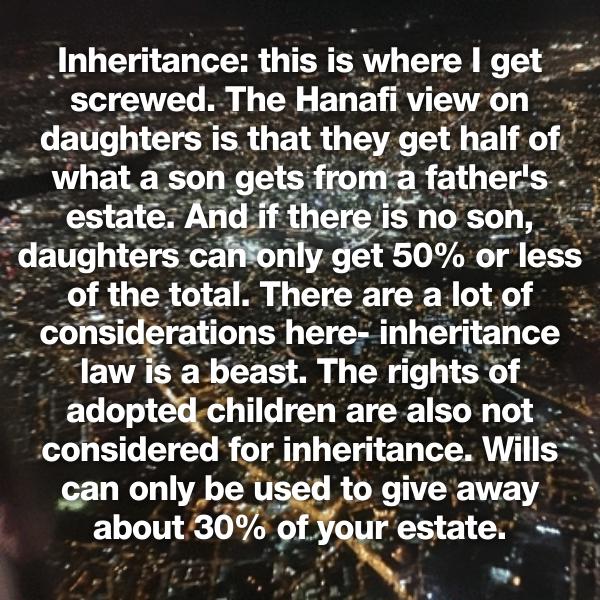 19.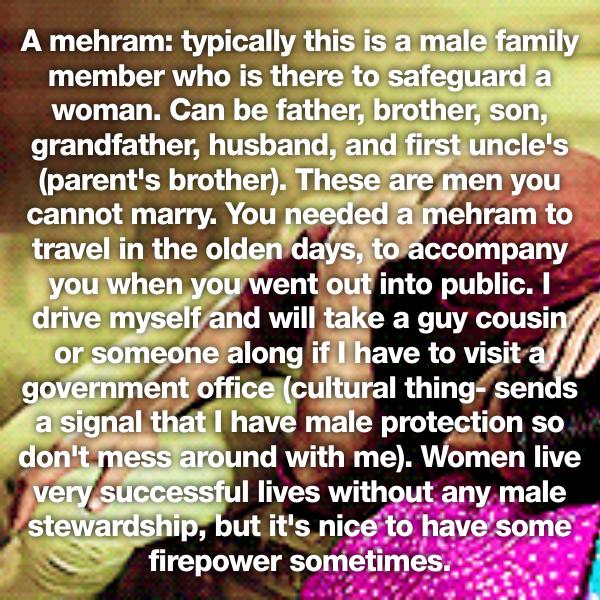 20.