Cops — love em or hate em — have a pretty tough job. They have to deal with drunk psychopaths, domestic abusers, and white supremacists on the daily now because… America. It's literally the last job I would ever want to do partly because I'm really bad at holding people accountable, I'm scared of guns, and because blue isn't really my color. But I digress.
Someone has to do it. And yes, some days are more boring than others. One day they might find themselves breaking up "lit" highs school parties or working security at cycling races — but other days, sh*t gets f*cking real. I'm talking about those arrests that highlight the wackiest, most disgusting, and downright crazy in the world. I'm talking about the dude who gets arrested (for the third time, mind you) for having sex with a dead dear on the side of the road. I'm talking about the woman who was arrested for breastfeeding a litter of puppies. I sh*t you not.
So while there are definitely crooked and terrible cops out there, I'd like to think that the majority of our serving men and women in the police force aren't total f*ck-ups and that most are truly looking out for us. If the po' po' can take one more disgruntled and public masturbator off the streets, then I'm going to let them. Shouts out to all the cops who keep it real and make sure no crazy ladies get away with breastfeeding puppies.
These are 21 of the most insane reasons cops have arrested someone:
---
1.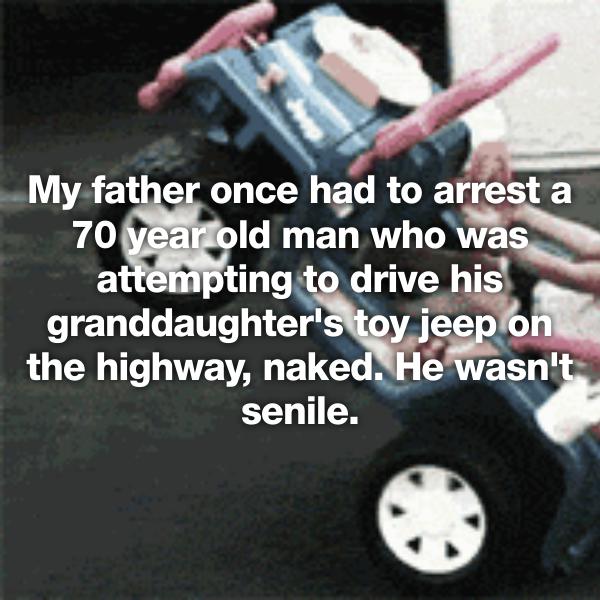 2.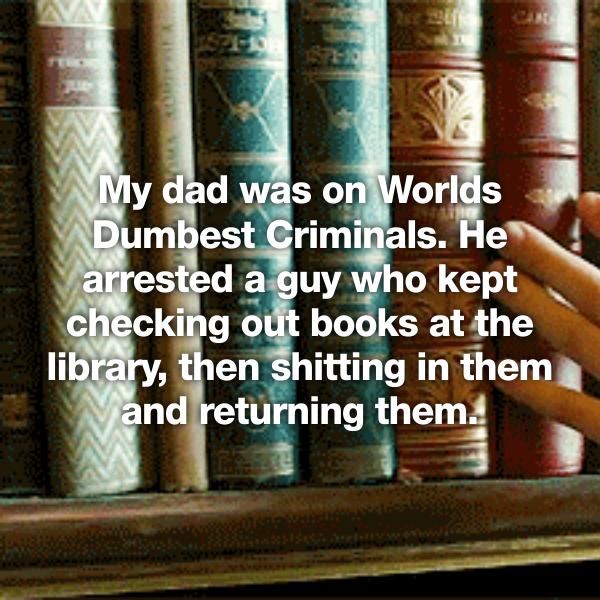 3.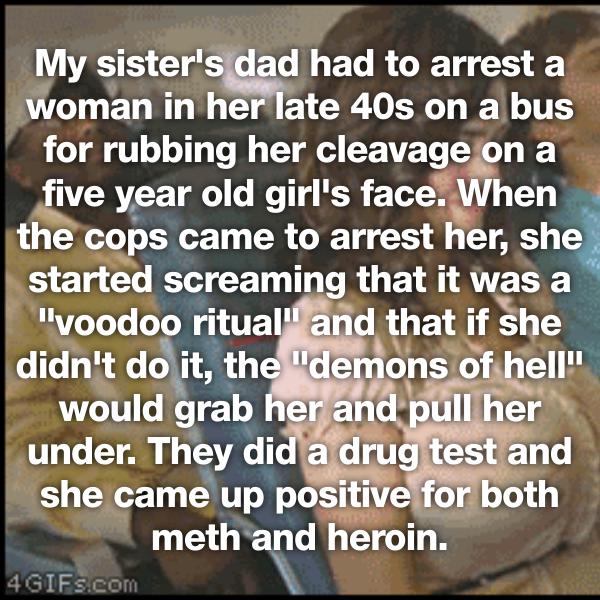 4.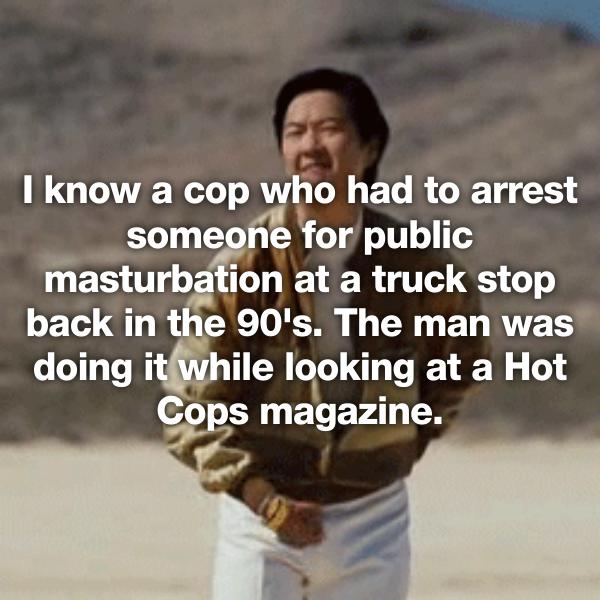 5.