Getting engaged should be a time of love, happiness, and tearing your partner's clothes off so you can suck on their genitals until they come into a beautiful oblivion. It's supposed to elicit feelings of excitement, warmth, and endless heart eye emojis. That sh*t should feel like the best gahd-damn thing that has ever happen to you.
But for some people, getting engaged (and the subsequent uncoupling) turns south and they're left picking up the pieces with neither a d*ck nor vagina in sight to suck on. Maybe you came home from work early one day to find your lovely fiancé spread eagle on the bed with your best man ramming his monster c*ck down that eagle's throat. Or perhaps your soon-to-be hubby turned out to be more manipulative and abusive than the Joker.
Either way, when a relationship ends from sh*tty circumstances, it's never easy to build yourself (and life and genitals) back up. Not to mention, you're probably going to lose hundreds of thousands of dollars on overpriced wedding deposits while crying yourself into despair. But hey — look on the bright side — it's better to find out that your fiancé is a lying, cheating, shell of a person before you say "I do." I mean, who wants to wake up 10 years down the road and then realize that you're married to a literal sack of sh*t.
These 21 engaged couples broke up for the most insane reasons:
---
1.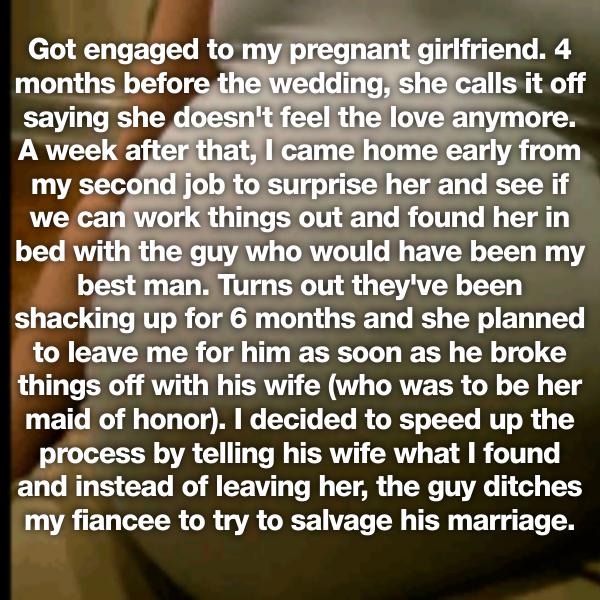 2.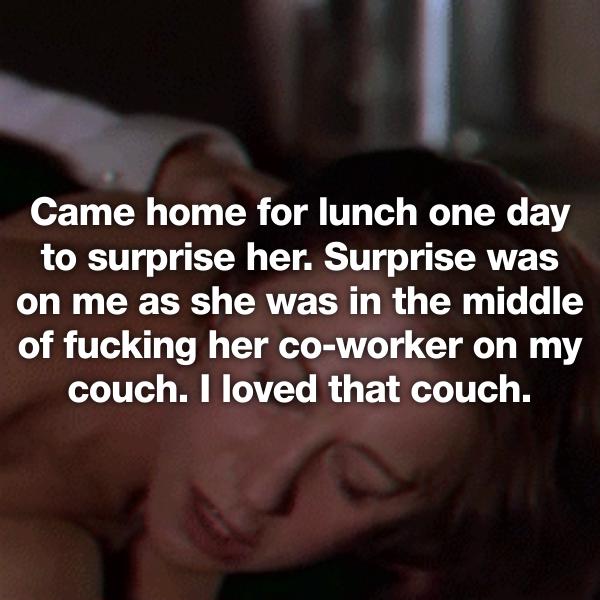 3.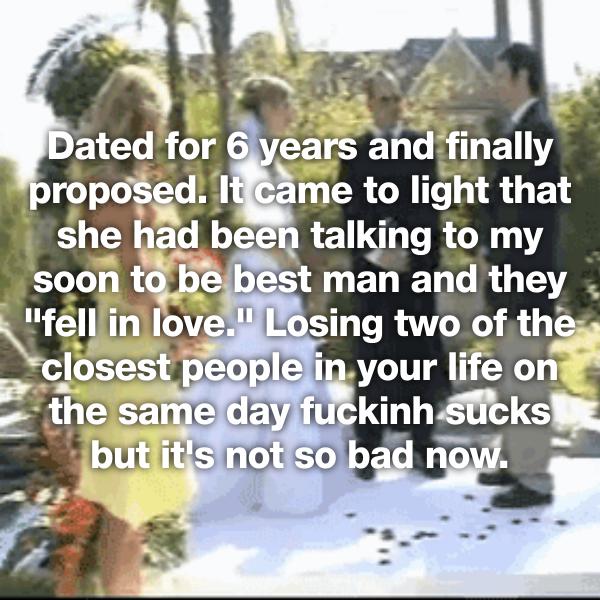 4.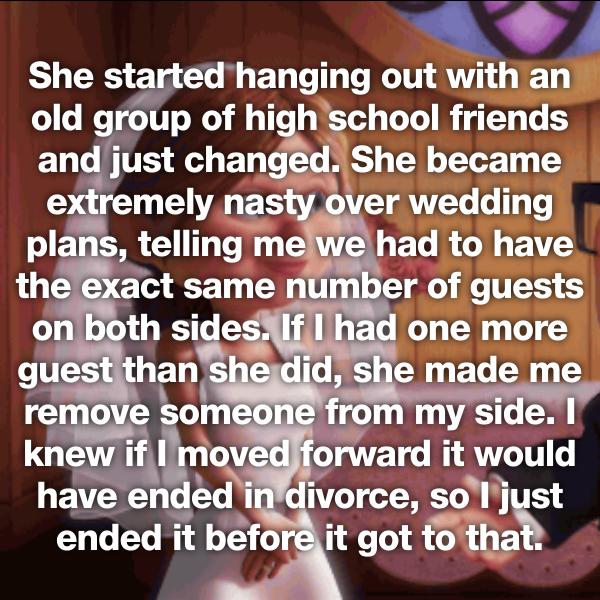 5.