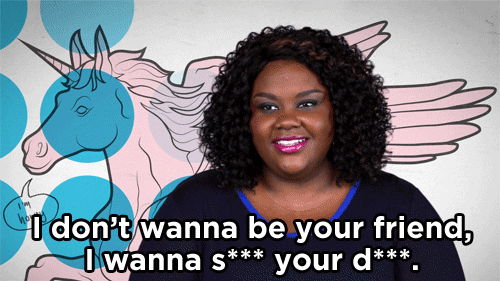 Where's the worst place to be nowadays? The Friend Zone. That's right and it alway will be, okay! Rejection is the worst but what tops it off is the cringeworthy Friend Zone. We've all been there, don't pretend like you're too cool and everyone you've liked has mutually liked you back (that's gotta be impossible, seriously).
Let's talk about the stages of getting to dreaded friend zone. Step one: you become friends. Duh. So easy to get to step one. Step two: develop feelings for said friend. Step three: juggle your feelings for good, long while until you realize that you need to tell them before your heart explodes. Step four: you tell them, in hopes that they feel the same way. Step five: they reject you (hopefully in the nicest way possible), while you pretend your heart isn't being ripped at the seams. Step six: you crawl back into the hole that you came from and proceed to wallow in self-pity.
Sounds brutal, doesn't it? It's because it f*cking is. It's the absolute worst feeling when the way you feel about someone isn't being reciprocated. Guys are usually prone to being put in the Friend Zone but ladies can be right in there just the same. I know, guys get the brunt of everything in the dating game for the most part – opening doors, offering to pay for dinner, and all that jazz but ladies can just as easily find themselves yearning for someone that doesn't feel the same way.
These 21 ladies were put in the Friend Zone and it was the worst:
1.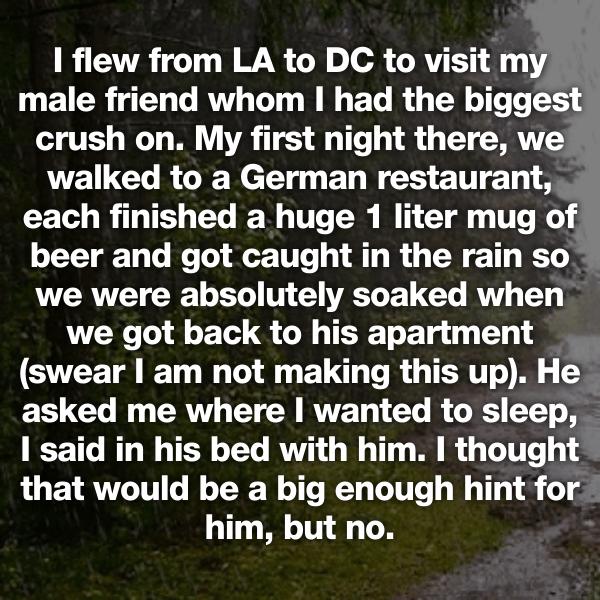 2.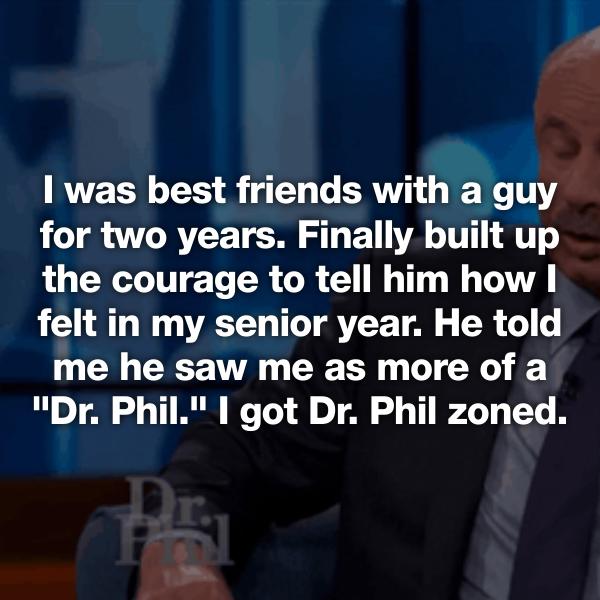 3.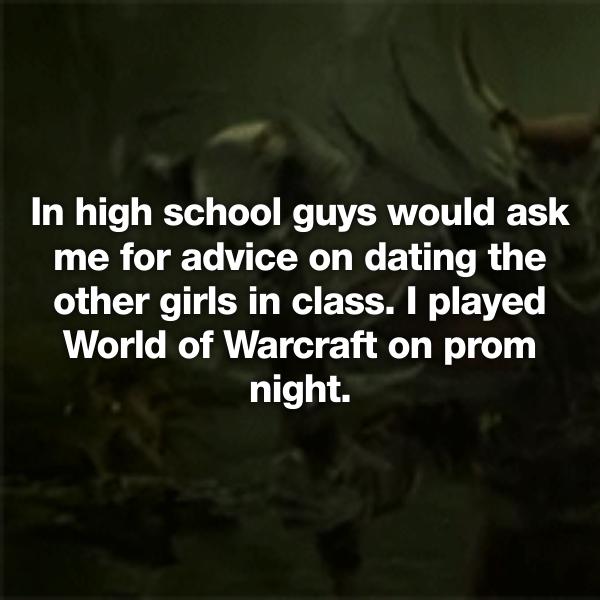 4.