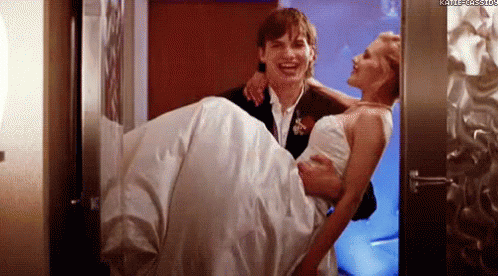 The wedding night is supposed to be one of the most important aspects of your wedding. It's all about that moment when you're finally alone as a married couple for the first time. If you haven't banged before, then it's an even bigger deal, and if you have, the sex should still be epicly mind-blowing.
So you anticipate the works: flowers, candles, lube.. you know, the usual. But you can't always plan a moment to be perfect, and sometimes the wedding night isn't all it's cracked up to be. Sure, there are wedding nights that live up to the hype, but then there are others that go from "eh" to "good god let's wipe that from our memory."
The following 21 married couples experienced a wide array of wedding nights. From beyond your wildest dreams to pure terror, they show that you seriously can't plan the perfect night, and sometimes things just happen and you can't control sh*t. Best to keep it simple and hope for the best.
These 21 married couples confess what their wedding night was really like:
---
1.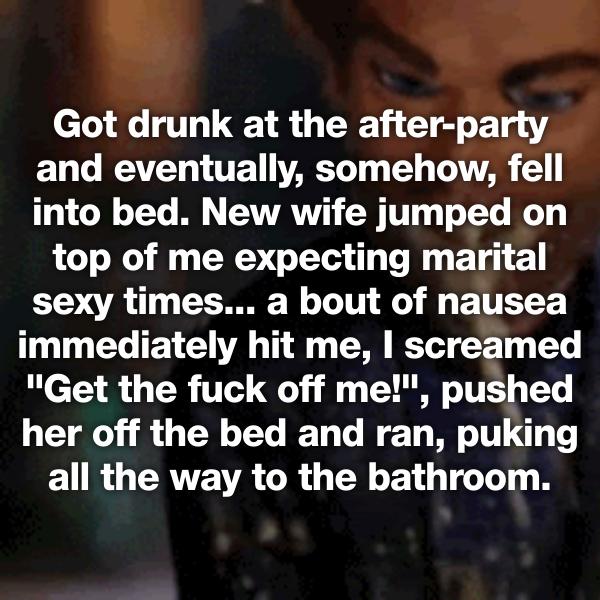 2.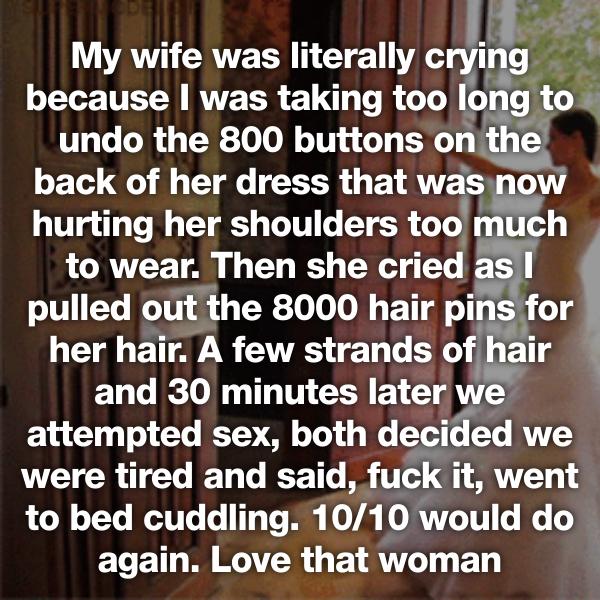 3.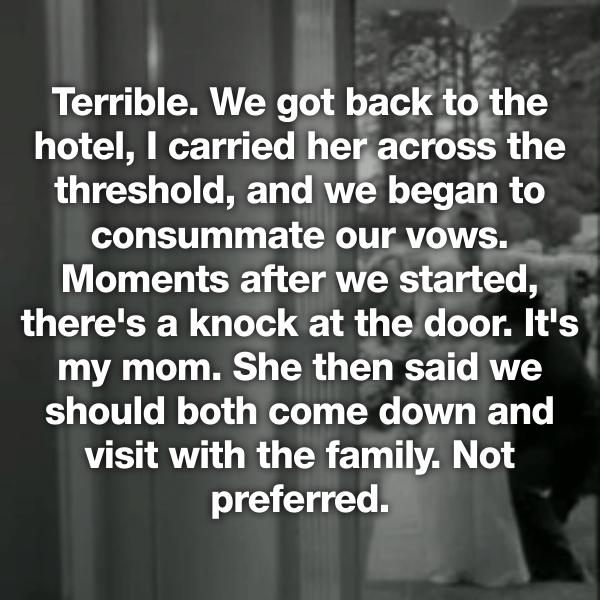 4.