Porn has jumped (and f*cked) leaps and bounds over the last decade or so. I mean, who knew way back when in the early 2000s that porn would take over the World Wide Web with an unwavering fervor or boobs, butts, v's and d's, and everything in between. It's actually HARD to shock us now when it comes to porn, but lawd knows some crazy wackadoo sh*t is still out there waiting to rattle, impress, and bemuse us.
Look no further than the Japanese porn video where a girl puts live eels in her p*ssy. Or maybe take note and have a chair handy when you see a girl 69 a dude standing up and SHE'S the one holding him up. #GIRLPOWER — the Spice Girls would be hella proud.
So the next time you're surfing the Internet trying to bust a nut, just remember that it takes a lot of heart, gusto, and strength to do what porn stars do. And definitely give their genitals and bum holes a metaphorical high five — it must be hard to stick Coke cans up your butt and look like you enjoy it!
These are 21 of the most impressive porn moves ever witnessed:
1.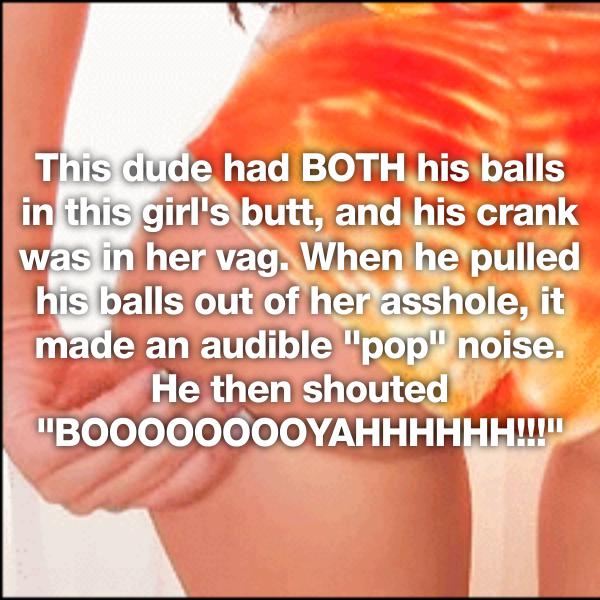 2.
3.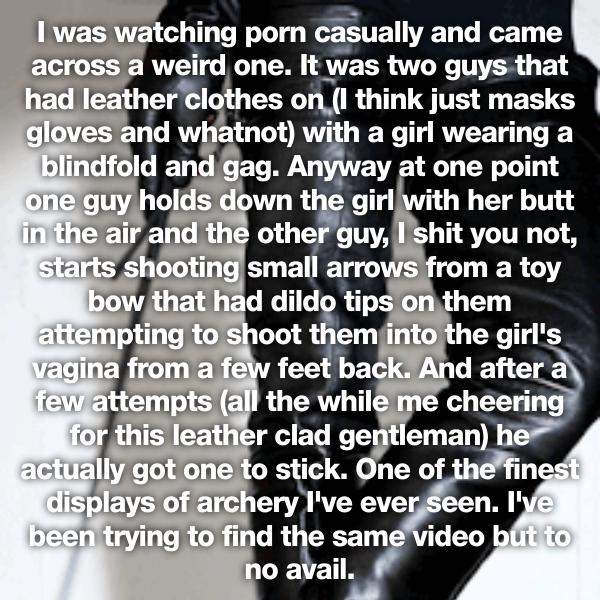 4.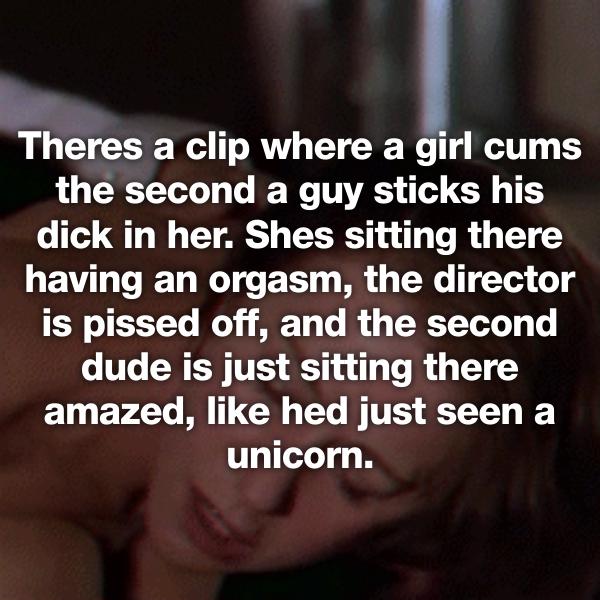 5.