Not counting my ex-boyfriend's d*ck — there have been some pretty gross things in my mouth. Slimy mushrooms, grape flavored cough syrup, and bugs that I've accidentally swallowed over the last 20 some odd years are just to name a few. And while my ex-boyfriend wasn't actually gross, his soul definitely was. And that bad juju seeps out of semen, right? Okay — enough about my blow job history, though.
Some people have been very unlucky when it comes to tasting disgusting flavors in their mouth. And I'm not talking about that cough syrup you had to slurp down as a child, either. I'm talking about roaches, freezer dried placenta, and swollen ticks. I honestly just gagged writing that.
So the next time you're complaining about the overdone cheeseburger in front of you, or scoffing at that disgusting cocktail you just tried at brunch — just remember that it could always be worse. Like, biting into a moldy piece of fruit filled with ants kind of worse. And you don't just come back from that sh*t.
These are 21 of the most disgusting things that have been in someone's mouth:
---
1.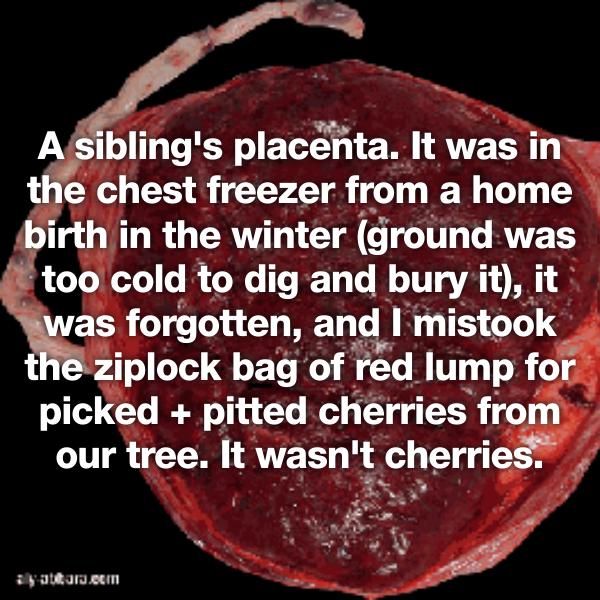 2.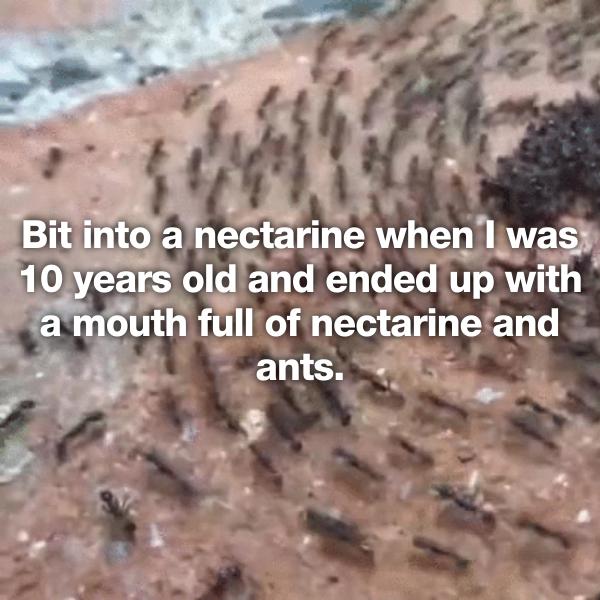 3.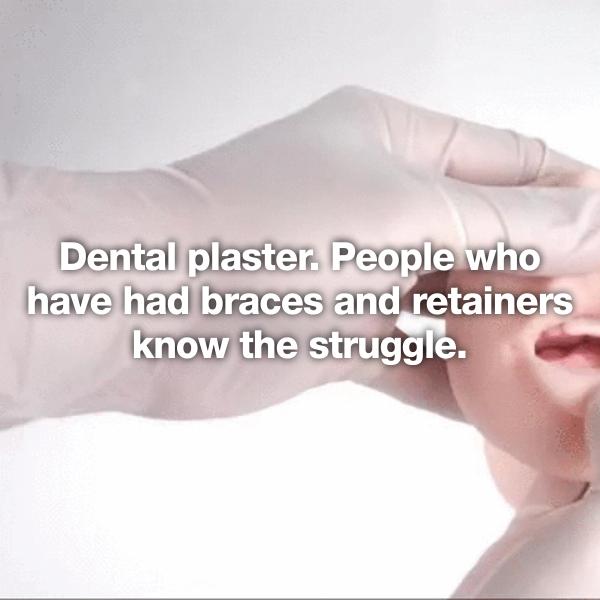 4.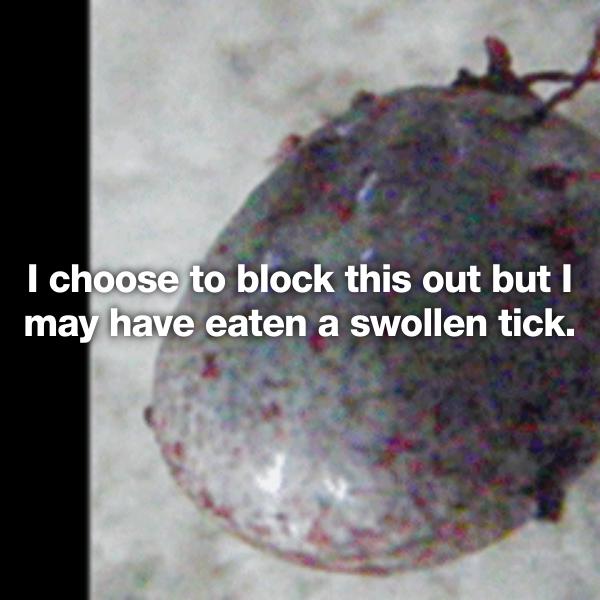 5.