Have you ever been so scared, so stunned in fear, that you thought — this could be it? Sometimes life puts us in some utterly scary situations and our minds and bodies are left gasping for sanity and happiness. These events usually happen without any warning so they're both equally startling and shocking. You never thought that you'd have to witness your husband die in agony from a heart attack on the kitchen floor, but it happened — and now you're left to pick up the pieces.
For some, these scary situations happen early on in childhood. These moments help shape and define us as human beings and the fear can linger on for decades and decades. Maybe you woke up to a shadowed figure hanging over your bed when you were twelve years old. He eerily shined a cell phone light up you as he slowly worked his hands closer to your fragile body. His fingertips tiptoed across your chest while you held your breath, frozen because you didn't know what to do. You wiggled slightly and he scurried away once he realized you were stirring.
You still wake up from time to time and catch a shadow across your room and your heart starts racing just like it did fifteen years ago. You know it's just your lamp, but still — the fear remains. Scary things happen to everyone; that's just a part of life. But realizing that you're low on sriracha sauce (it's one of my biggest fears, y'all) pales in comparison to getting attacked by a bear out in the wilderness. Both might activate the same panic receptors in the brain, but worrying for you life ignites the fear in all of us.
These are 21 of the scariest situations people have ever been in:
---
1.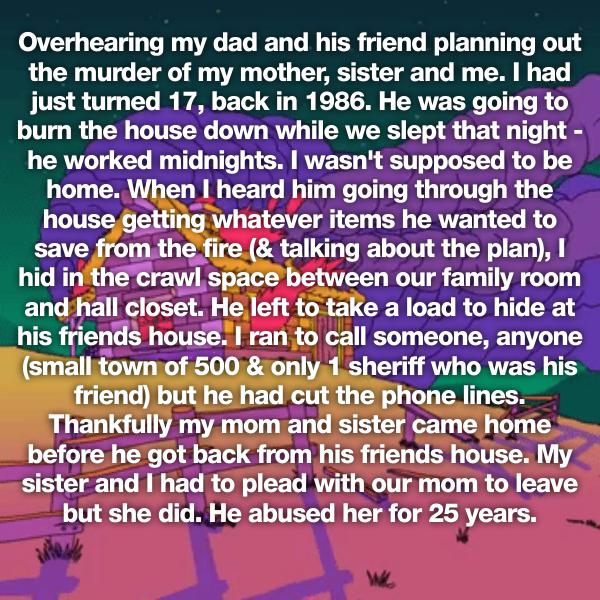 2.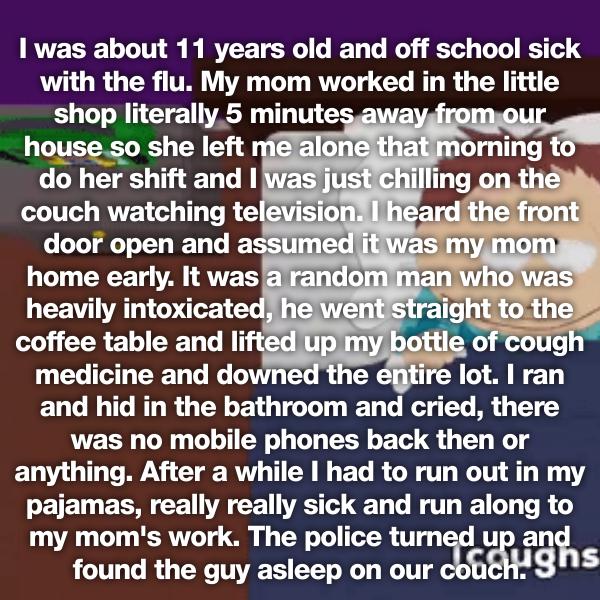 3.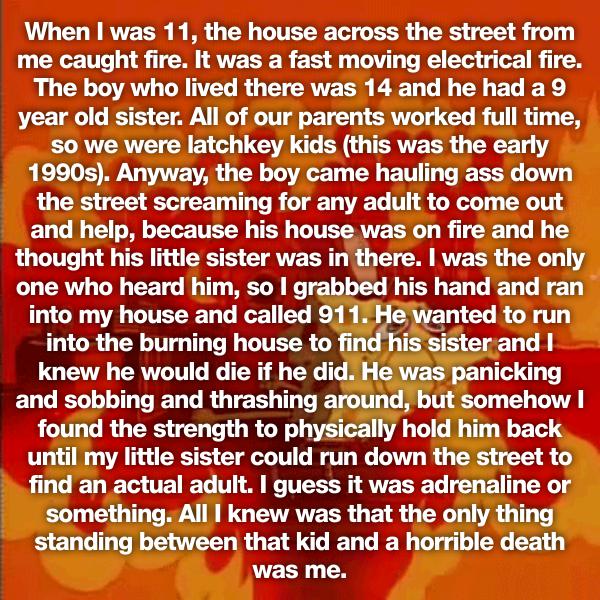 4.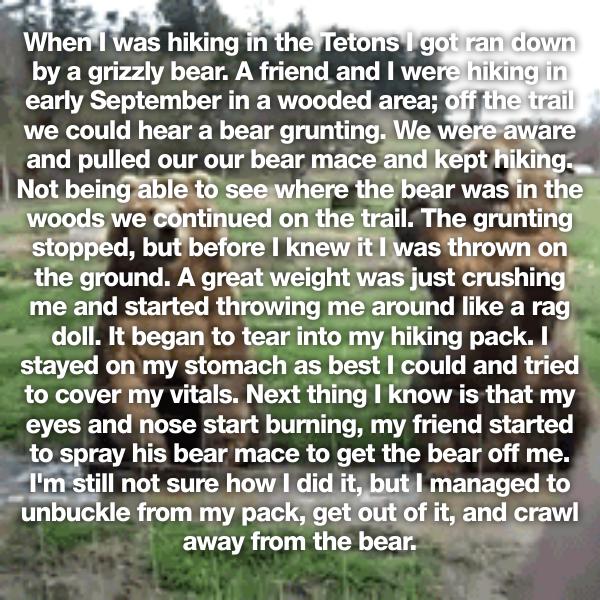 5.