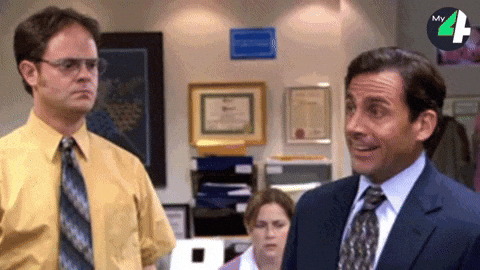 Meeting celebrities in real life can be a hit or miss. Like, if I ran into Colin Firth and said hello (while fumbling over words and tripping over my shoes) and he said hello back — then my life would be complete. If I accidentally bumped into T-Pain and callously sang "don't worry" and that I'd "BUY YOU A DRANKKK" and he brushed me off and rolled his eyes? Who am I kidding — my life would still be complete, but he would probs hate me. Oh well.
There are some famous people out there that are super nice and chill. If you're looking for that kind of list, try elsewhere. If you're looking to see what happened when people got awkward as f*ck and celebs were huge, terrible a**holes — this is your list. I get it. Celebrities have to deal with the paparazzi day in and day out. They have no privacy and they just want to be like the rest of the world. Well, sorry to break it to you, famous peeps — y'all are rich and beautiful and talented and the rest of us peasants will never stop looking up to you.
Maybe you couldn't contain yourself when you met Ryan Gosling. You ran up to him and slightly sh*t yourself because he touched your hand while saying hello. Or maybe Rihanna was a huge f*cking b*tch when you served her at a restaurant. I mean, she's publicly announced herself as the baddest b*tch out there, so were you really that surprised? If your one bad experience meeting a celebrity shapes your entire outlook on the world, then you've got worse problems than the guy who wasn't able to look into Elijah Wood's eyes because they were too sparkling blue.
These 21 people reveal their worst experiences meeting a celebrity:
---
1.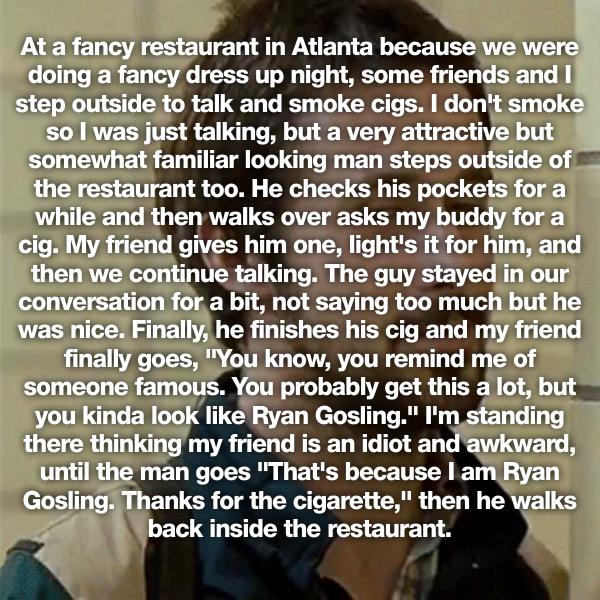 2.
3.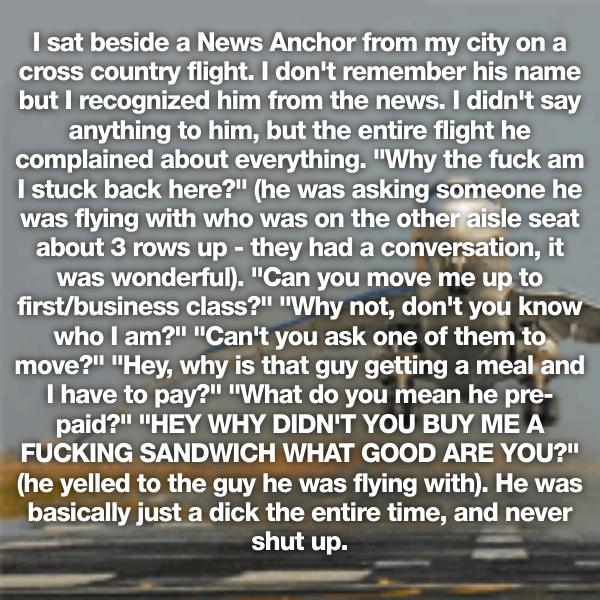 4.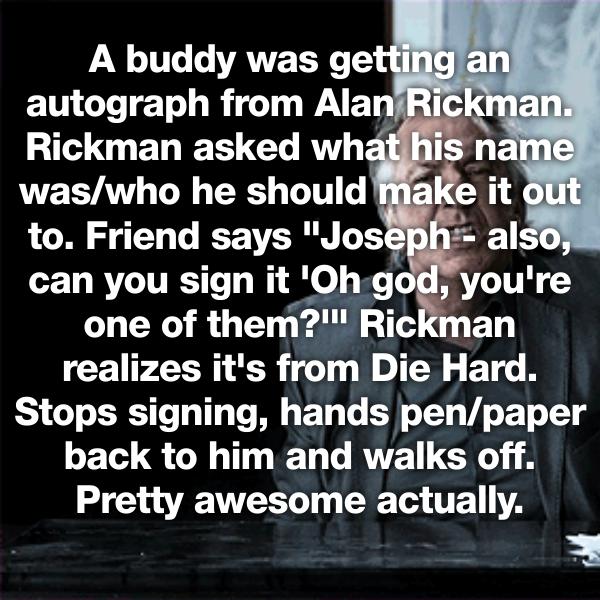 5.