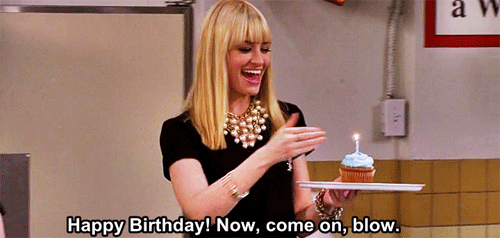 Ah, another year around the sun. Birthday celebrations are all about you, a whole 24 hours dedicated to when you graced the world with your presence. Friends, family, and complete strangers must now submit to showering you with all the compliments, presents, booze, and most importantly, all the partying that you can handle.
When it's your birthday, you better be able to handle a sh*t ton of debauchery because that's what YOUR day is for. There better be birthday cake, endless amounts of shots from new friends at bars, making out with randoms, and birthday sex. The epitome of adult birthdays is ending the night with a drunken romp in bed, of course.
And if you don't end the night with a roll in the hay, you better have made the night worth it. There should be blow-up dolls, endless amounts of jell-o shots, and a million text messages that you wake up to asking if it was all worth it, since you've probably lost all inhibitions and got everything you wanted. That is, after all, what it really comes down to: making sure you survive the ridiculous antics on your birthday to make it to another year.
These 21 people got exactly what they wanted for their birthday:
---
1.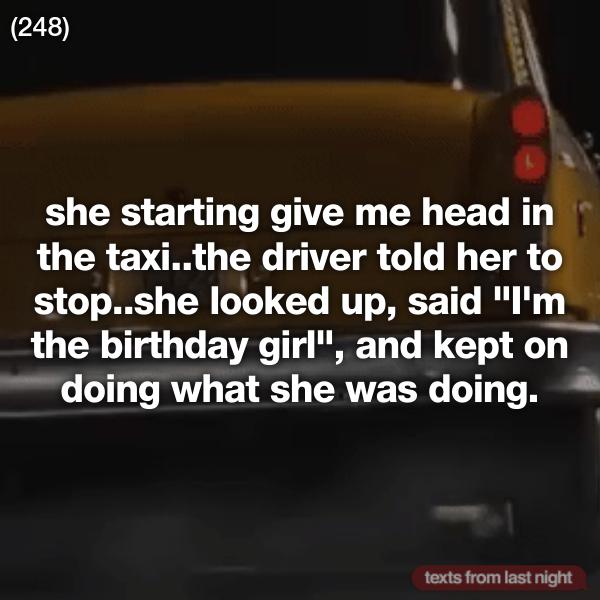 2.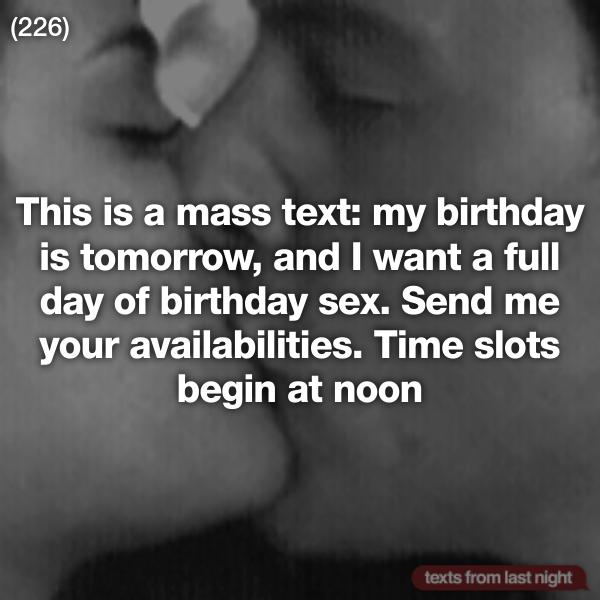 3.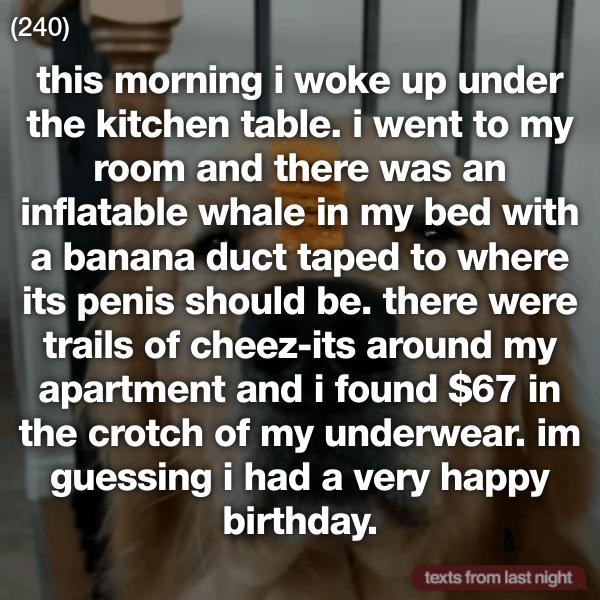 4.