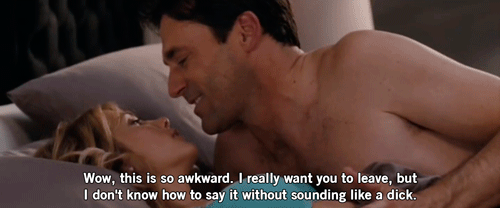 One night stands are always a hit or miss. Sometimes it's everything you wanted from a boink sesh: quick, painless, to the point, and DONE. You're like BOY BYE SEE YOU HOPEFULLY NEVER BUT GOOD JOB!
Other times it's just the worst. You want to get out of that bed ASAP and pray to all the higher powers that you'll never have to see that horrible person again. Or maybe it wasn't the other person, it was you. Regardless, that whole night needs to be forgotten ASAP, and you're happy to be done.
So if you've had a shitty one night stand you'd love to forget – you're not alone! We've all been there! That walk of shame ain't no joke. But if you'd like to feel better, your encounter probably wasn't as bad as the following 21 people. Seriously, their one night stand sucked majorly. And if you've had a worse one night stand PLEASE LET US KNOW.
These are 21 of the worst one night stands EVER:
---
1.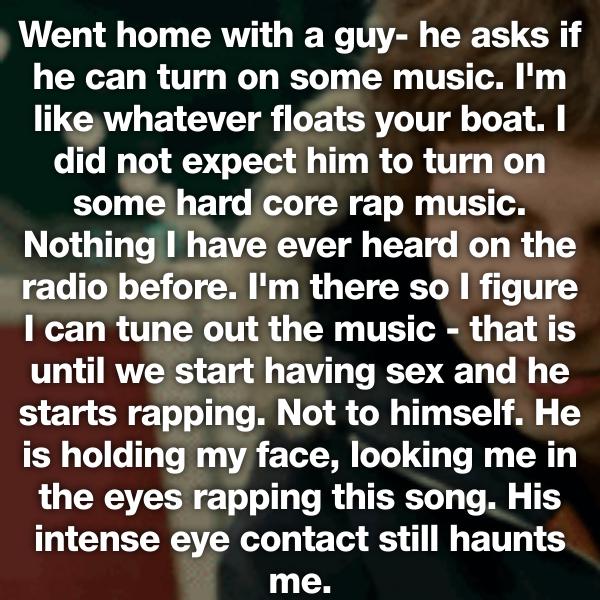 2.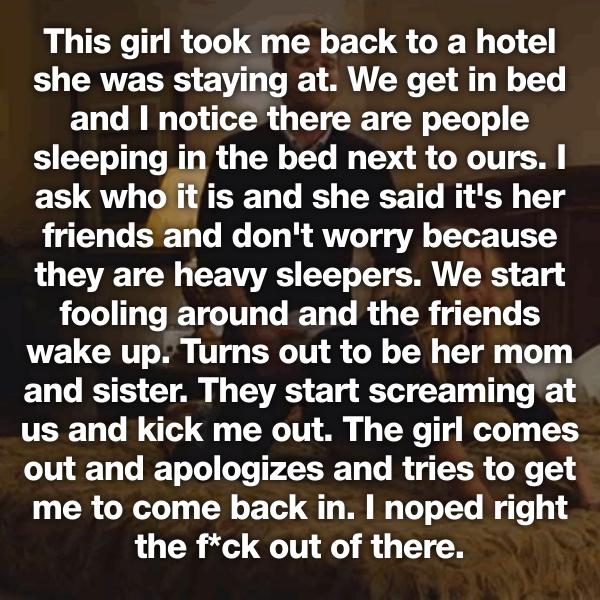 3.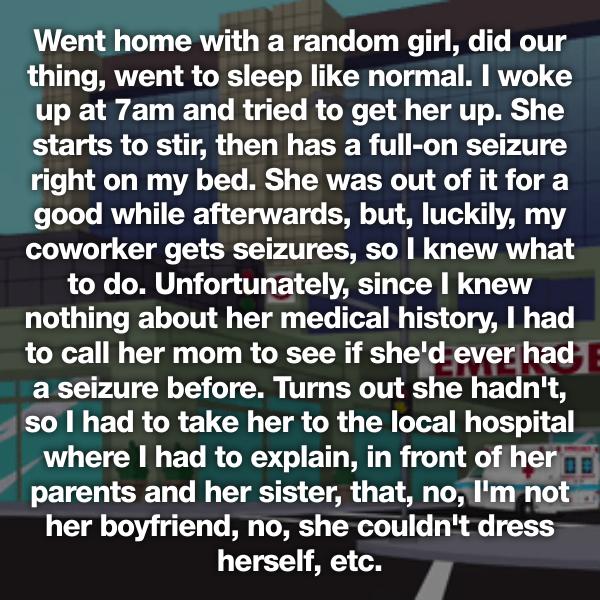 4.