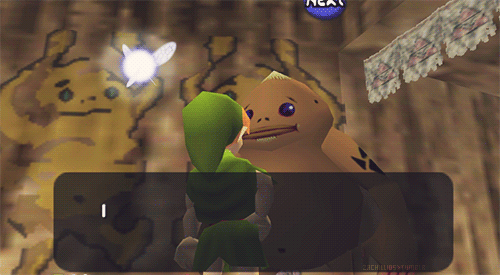 I'm the type of person that will stand near the food at a party or be on the floor hanging out with all the puppies. There's nowhere else I'd rather be in a social situation, to be honest. Once, I was at a friend's wedding as one of her bridesmaids, and she had to drag me onto the dance floor because I was too busy eating her wedding cake off to the side. Who can blame me? Wedding cake is the f*cking best, come on!
With hunger in mind, I must admit I've gone to desperate measures to eat food. I've been that girl lived off ramen for weeks on end until the next paycheck. When I used to live twenty minutes from my parents and didn't have anything in the fridge, I'd show up at my mom's for a meal. Whatever, we've all been there.
Being a broke college student pretty much entails having to go to whatever measures so you don't go hungry. It's not a real college experience if you don't cook up ways to keep full. People can get creative when they're desperate to fill their bellies, too. The possibilities are endless when you're trying to eat a meal.
These 21 people resorted to desperate measures for food:
---
1.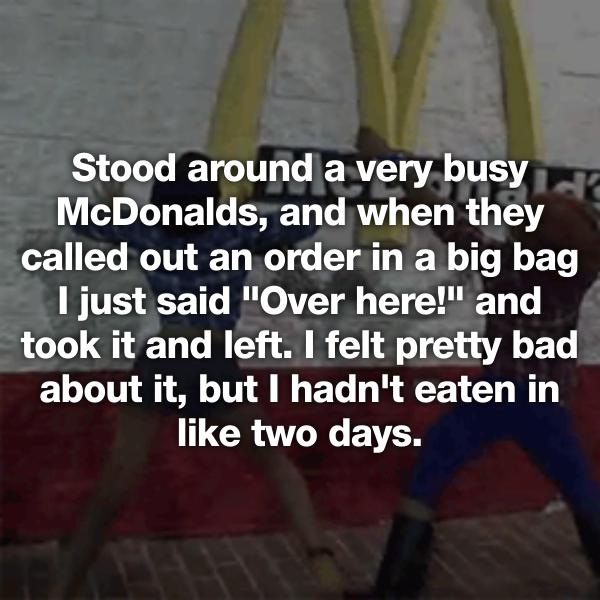 2.
3.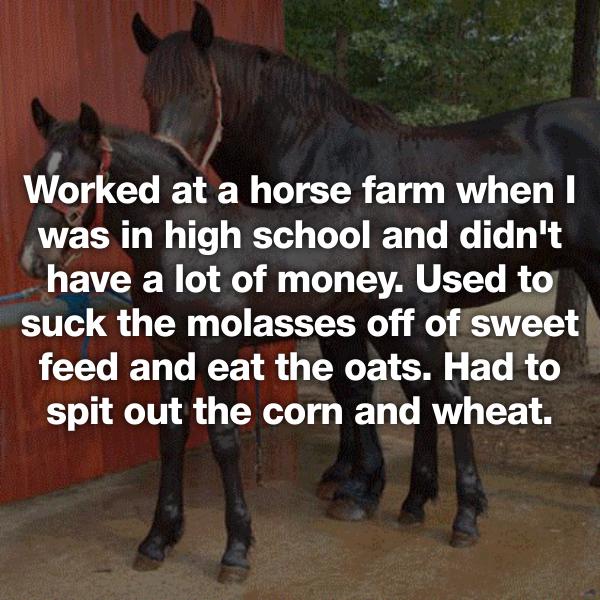 4.