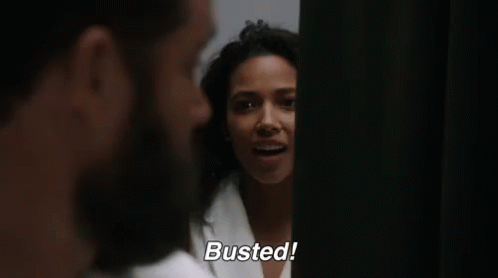 When you're in a committed relationship, there is nothing worst than finding out your partner has been unfaithful. You hear it from someone else, or straight from the horse's mouth, and you feel beyond hurt and betrayed. You're thinking to yourself "could my life be any worse?"
Well, yes, it can. Some people live through the unfortunate and heartbreaking experience of actually catching their SO in the act. They walk through the door, unsuspecting, and see the person they love f*cking someone else. Every reaction is different, but everyone that goes through this is heartbroken. Seriously sounds like one of the hardest things to endure.
The following 21 people walked-in on their partner cheating on them, and it was a horrible sight to behold. Besides all walking in on their SO banging someone else, you know what these people have in common? They dumped that POS right after. No forgiveness, no reconciliation. They said PEACE OUT POS and never looked back, which is honestly the only thing you really can do.
These 21 people walked-in on their SO cheating on them:
---
1.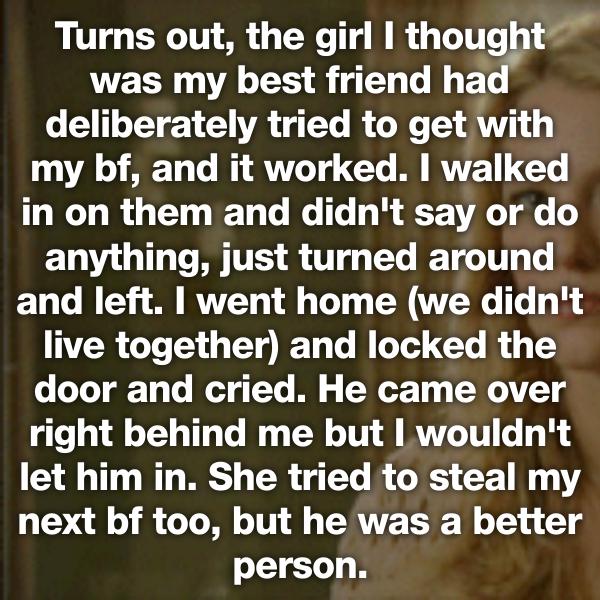 2.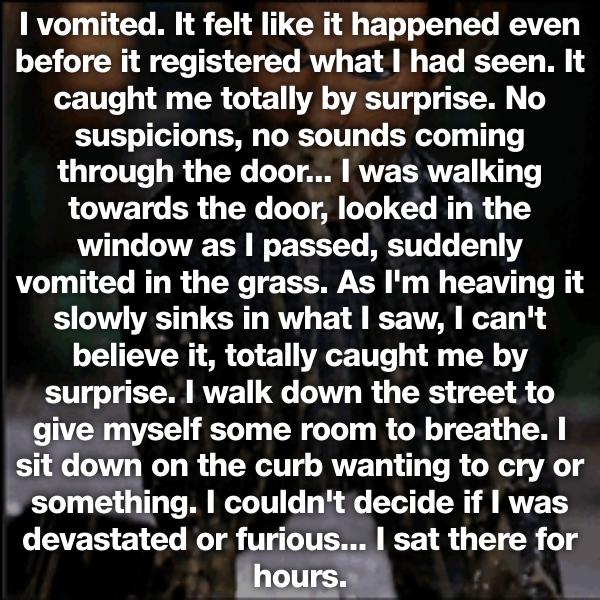 3.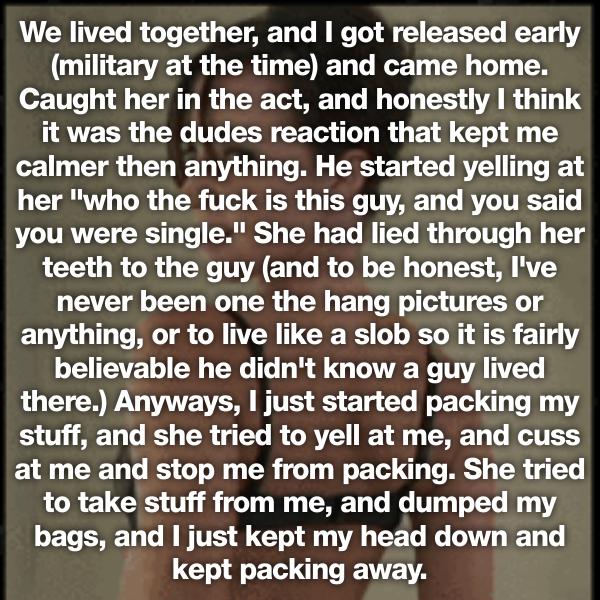 4.