Mo' money, mo' problems, AMIRITE?! Actually, for most Americans (and most people of the world), our lack of money is really putting a cramp in our lifestyles. And by lifestyles, I mean — being able to afford housing, food, education, and all of that avocado toast us millennials seem to be stuffing down our pie holes. Yes, being broke f*cking sucks really, really, really, really hard, but what's new? We're not here to talk about me poor people, we're here to talk about the 1% — the people of the world who could literally buy all of the avocados and make all of the sourdough toast in the world and never go hungry.
For those who fall in the top tax brackets, their lives revolve less around thinking about where their next paycheck is coming from, and more around what luxury vehicle they're going to get their spoiled 16 year old daughter on her birthday. Okay, I'm only half kidding, but really — sometimes having all of the wealth in the world comes with some negative consequences. Those consequences are less dire than, say, starving to death, but are negative nonetheless.
According to rich people on the internet, sometimes wealth isn't all that it's cracked up to be. You have to worry about people always asking you for money, the jealousy and resentment, having lazy children, and (if you're workin' hard for the money) stressing yourself out from all the tireless hours you've spent racking up the cash. Your personal life surely suffers, but when compared to the stress of not having enough moola? It doesn't really compare. For those who became wealthy later in life, they speak of not having to worry about bills, food, or student loans as the biggest wins. I mean, if I could pay off all of my credit card debt every month without flinching, I would be the happiest girl in the world. But alas, I'm still poor and that interest is still f*cking me hard in the ass. Oh well.
These are the 21 best and worst things about being wealthy:
---
1.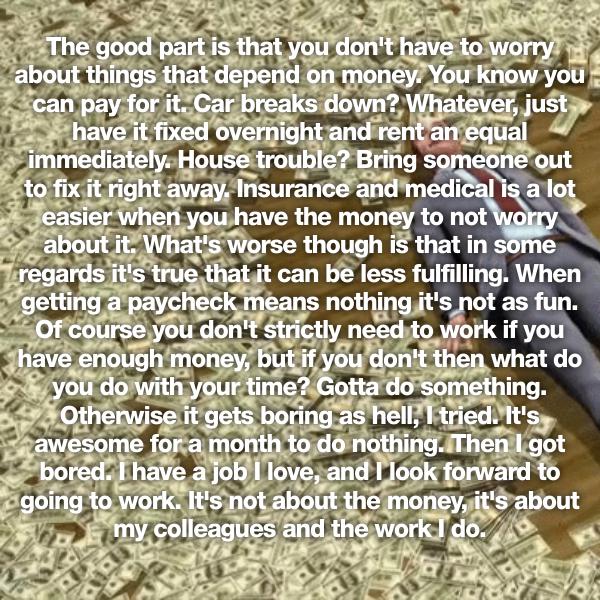 2.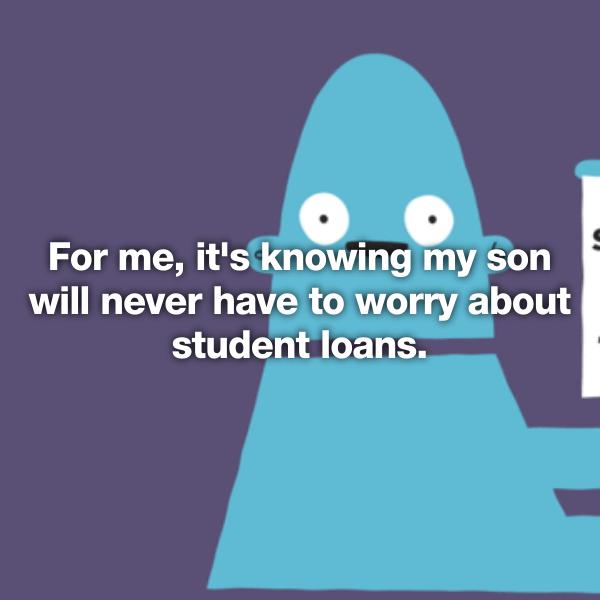 3.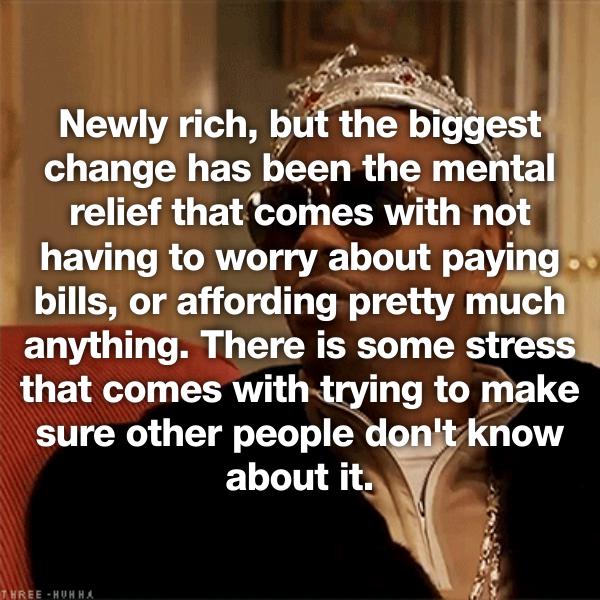 4.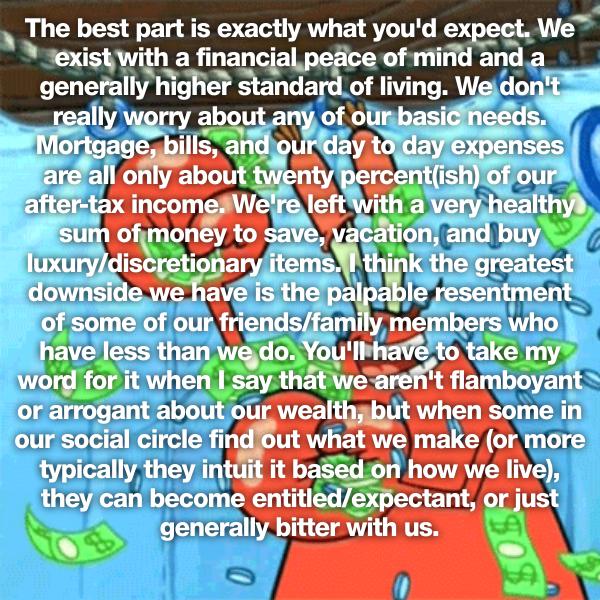 5.