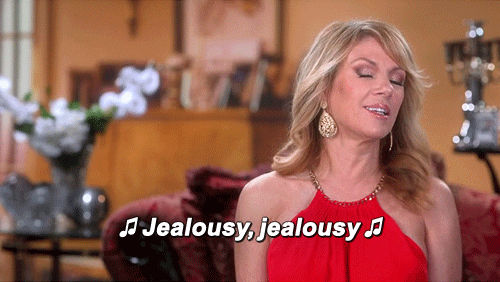 Jealousy comes in all forms, shapes, and sizes. It's a pretty ugly look but we've all been there. When my younger brother was born, I was so jealous that my mom found me with a pillow right above him one day, ready to smother my problem away. Yeah, I was THAT jealous of him and my mom recalled that I said something along the lines of, "I was supposed to be the only one, not him!" He's lucky I got over it.
There were other times when I was jealous of this girl in middle school that stole my boyfriend. That was completely and totally valid, right? I mean, she did steal my boyfriend and I had to see them in most of my classes passing notes to each other and holding hands in the hallway. DISRESPECTFUL, if you ask me. I did get over that, though. We were both bridesmaids for our childhood friend's wedding a couple years ago (even though she was the Maid of Honor and I was jealous, once again)
I believe my issues stated were completely valid, though. Older siblings usually become jealous of another sibling joining the family and jealousy issues during middle/high school come from insecurities that all teenagers deal with. But some people take the jealousy issues a little overboard at times.
These 21 people admit the most ridiculous things they've been jealous of:
---
1.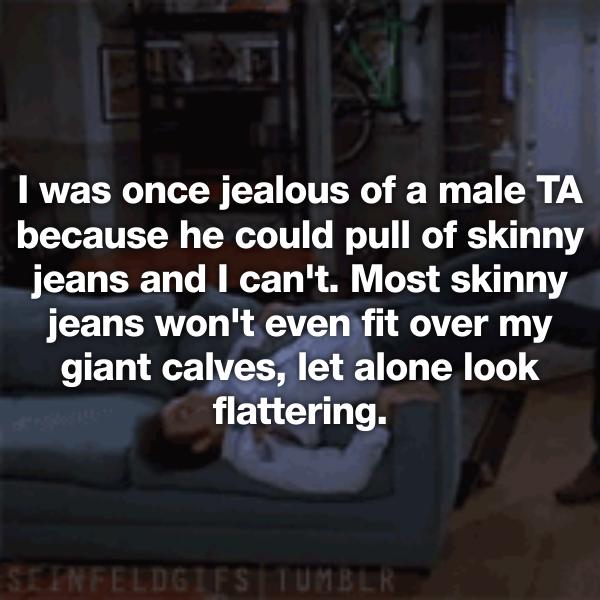 2.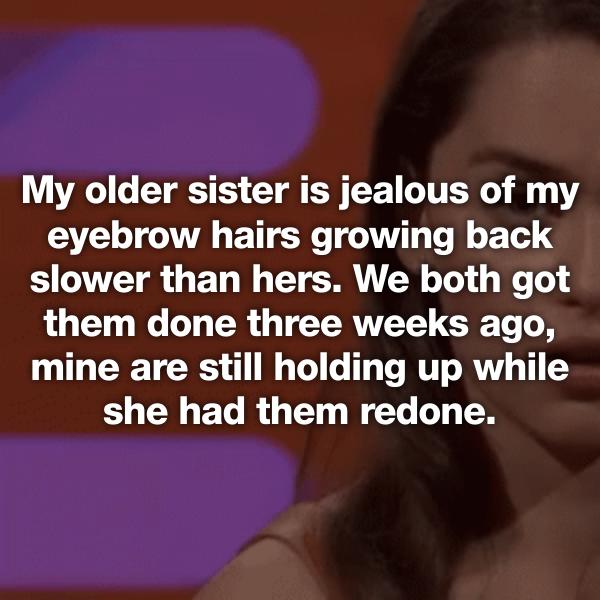 3.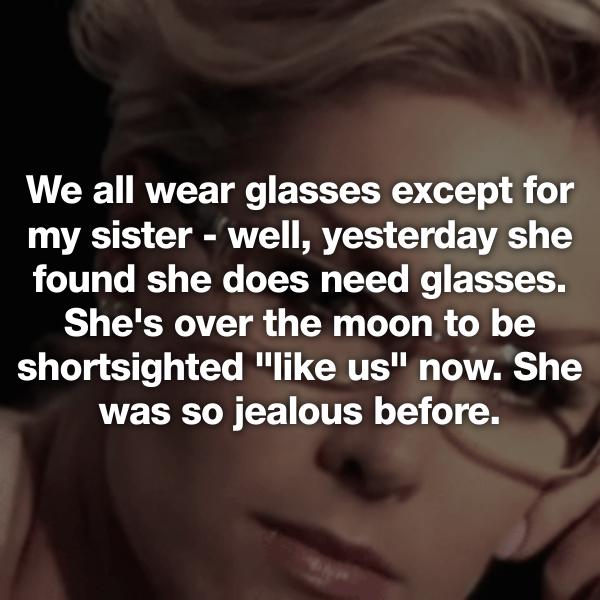 4.