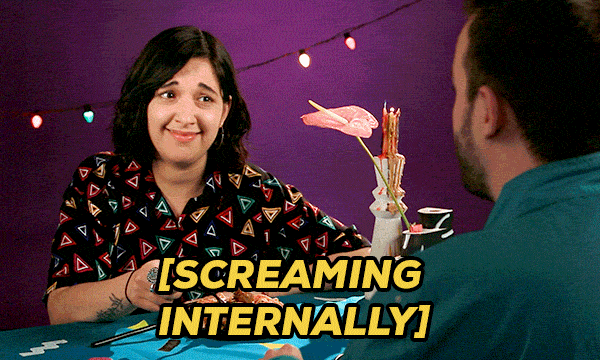 Ugh, dating. The bane of every single person's existence. Don't even get me started on how awkward I am on a first date. I readily avoid any sort of thing that resembles a date because I end up looking like a damn fool. Kudos to those that subject themselves to an hour or two of small talk, mediocre dinner, and the endless hours of over analyzing with your friends.
Yeah yeah, I know you can't find the love of your life when you don't put yourself out there but I'd rather stay at home to Netflix and chill with my cat, okay?  Seriously though, props to those that go out on and put themselves out there. I am not one of those people, if you can't tell. I'm sure those lovely first moments can turn into finding your significant other and you'll live happily ever after.
But what happens when the first date doesn't go exactly as planned? Some first dates can be a little too much, especially when your date sticks you with an odd confession and you're left stunned. Now you're stuck in an awkward situation trying to figure out how to crawl out of the restroom window when you excuse yourself to the restroom. At this point, I'm sure you'd much rather prefer a good ol' fashioned binge watching marathon on your couch instead.
These 21 people share the worst confessions they've heard on a first date:
---
1.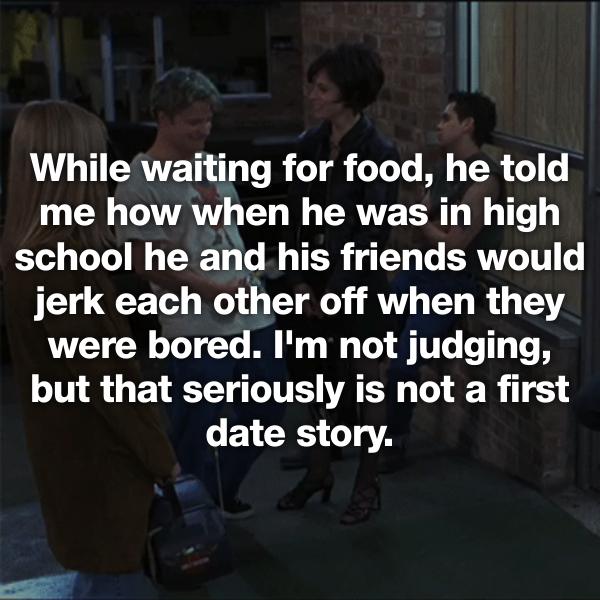 2.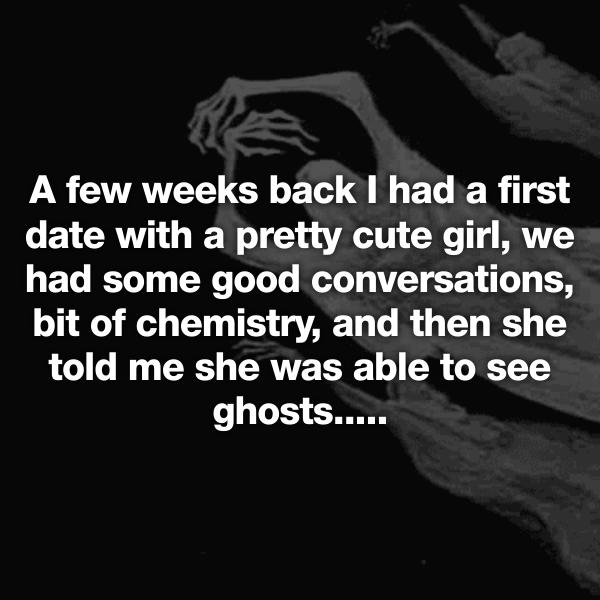 3.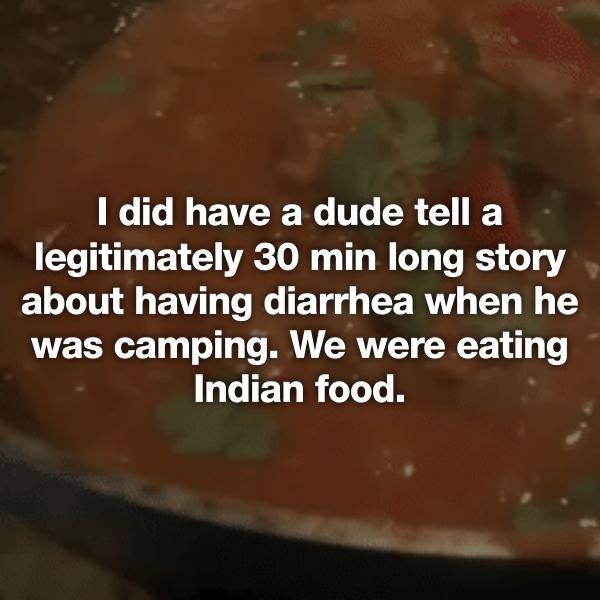 4.