Let's face it — when it comes to anal sex and other butt stuff, sh*t can get in the way of you and your partner having an orgasmically pleasing experience. And as much as you douche and prep and clean your bum, sometimes, sh*t can (and will) hit the fan. Literally.
Anal isn't one of those sexual acts that you can just spontaneously jump into without any forethought — or lube. For f*ck's sake, everyone — if you're going to do anal, make sure you have enough lube to coat an entire Slip 'n Slide so that penetration can happen smoothly and without any discomfort for the person your ramming your cock/dildo/finger into. I mean, I don't think anyone was ever like, "Man — I wish we didn't use so much lube just now when you were f*cking my butt hole with your 8 inch monster d*ck, Jason."
Like, if you're going to be dancing the chocolate cha cha, you can't get squeamish about a little bit of poo. Sh*t happens and that's just a part of life. But when you're leaking jizzy diarrhea from your bum onto your boyfriend's d*ck and then he starts a chain-reaction of vomit and poop and more vomit — well — you clean yourselves off and never f*cking talk about that sh*t again. Ever.
These 23 anal sex horror stories will definitely make you gag:
Have fun! And always use lube!
---
1.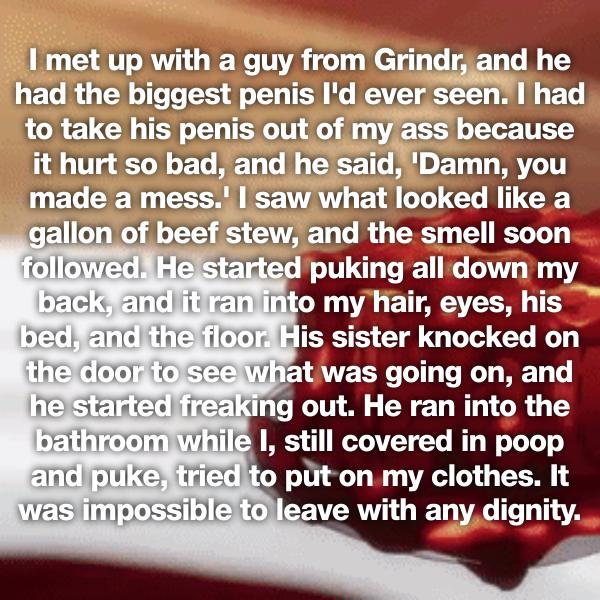 2.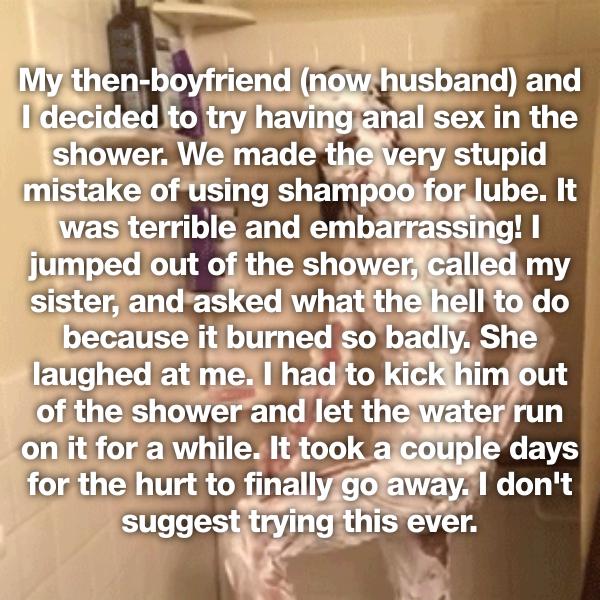 3.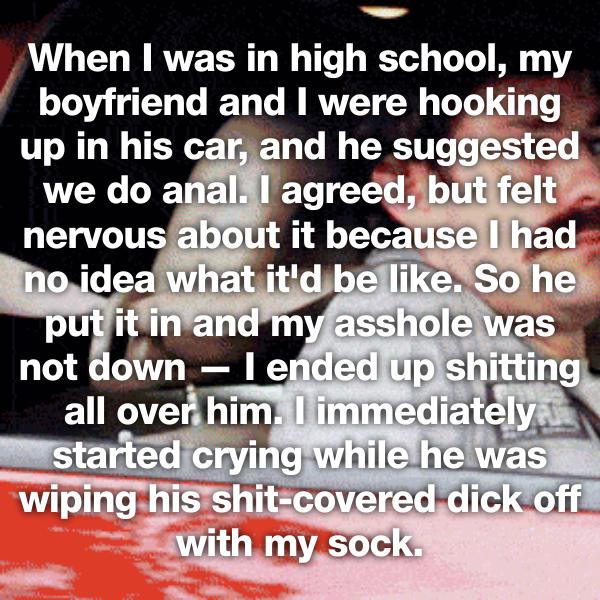 4.