Ladies — listen up! You know how you think you're being super cute and fun when you "playfully" punch your dude in the arm after he says something funny? Cut that sh*t out! Your boy bruises like a peach and he doesn't have the heart to tell you that it really hurts. He's been rubbing arnica on that same spot for weeks!
Guys usually get all the flack when romance goes wrong (i.e. creepy), but women are just as susceptible to getting it wrong. I don't know where in the evolutionary process of humanity "baby talk" came along, but it needs to die along with the drop crotch pant trend. Maybe there's a dude or two who actually like it (ugh), but it seems the vast majority find it annoyingly repulsive. If you really want to f*ck with his head, though, just call him "DADDY." He'll love that!
It's difficult to gauge whether your boyfriend appreciates the 20 emojis you send him every hour on the hour, or if those heart-eyes are slowly driving him insane, but everyone is different. Also, it's probably safe to assume that bae doesn't want you to steal his favorite sweater just because you "look so cute in it, though!" You have a full closet of very expensive clothes, so leave his be.
These are 23 of the most cringeworthy things girls do when trying to be romantic:
---
1.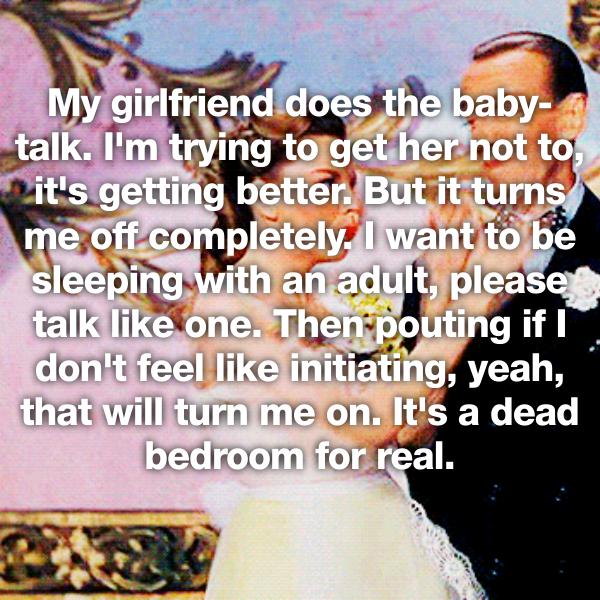 2.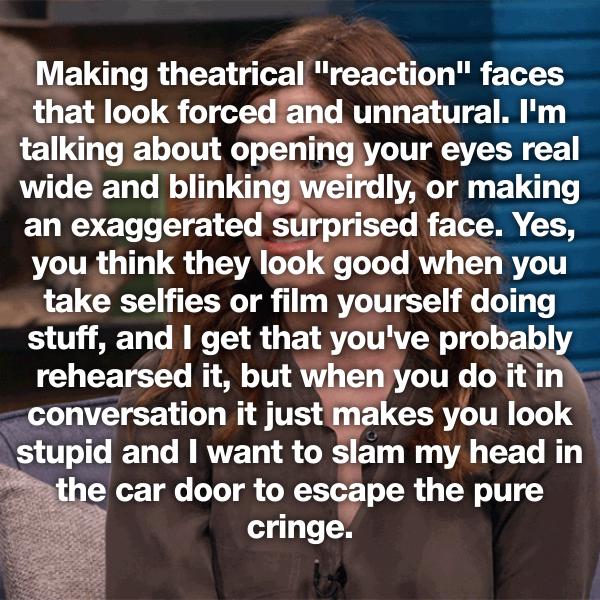 3.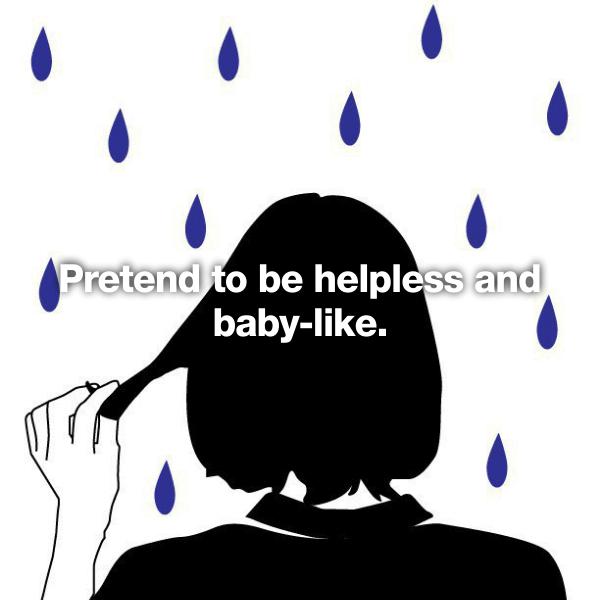 4.