When you're having sex, or really doing anything sexual, all you're thinking about it getting off, and enjoying the moment. You're not thinking about all the possible ways you could get injured during the process.
But sex injuries aren't only real, they're terrifying. Sometimes they hit you when you least expect it. You just wanted to do it in the butt, and you didn't anticipate ripping out someone's a** hole. Other times people are just asking to be injured. Like, if you're f*cking an ANIMAL, you're a POS and a sex injury was inevitable.
The following 23 medical workers came across some horrifying sex injuries while on the job. Like, lots of things stuck up butts. Seriously.. SO. MANY. BUTT. INJURIES. Like, woah. So people, please, watch what you stick up your booty, and just, play safe. 'Cause those sex injuries could f*ck you up for the rest of your life.
These 23 medical workers witnessed the most horrible sex injuries:
---
1.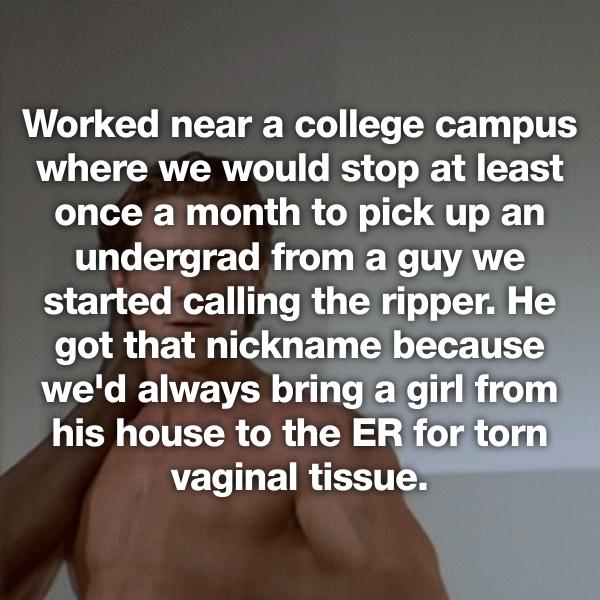 2.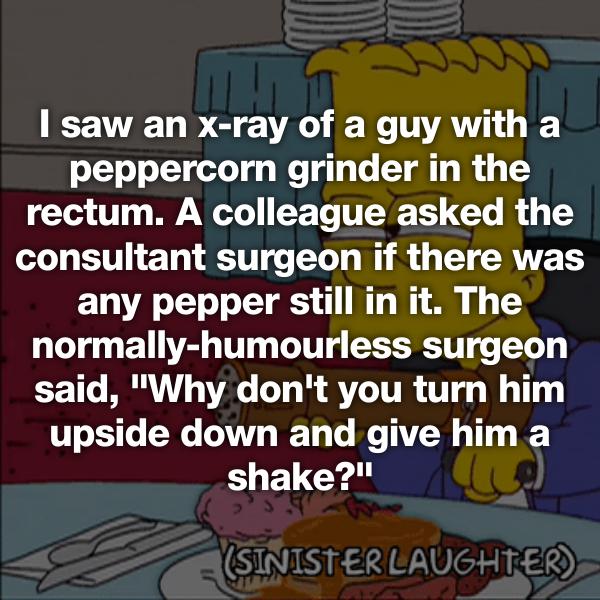 3.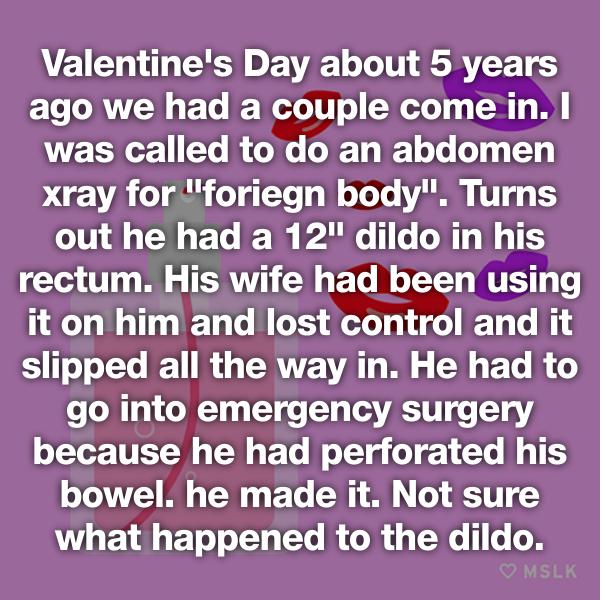 4.