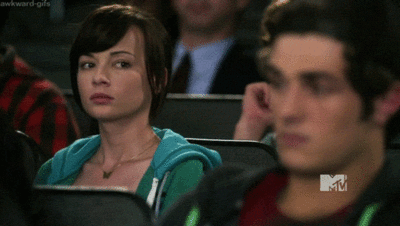 We go through life aimlessly looking for love but it's f*cking hard finding the person that you'll want to spend the rest of your life with. it's even harder when you're introverted and have trouble meeting new people. Introverts really like their alone time, so you can imagine how difficult it is trying to find a partner.
How does an introvert find love when it's so difficult even talking to people? Usually, if they even make it out to a social function, they're probably off to the side or standing in a corner avoiding social contact. That strategy makes it even more difficult to find someone.
They probably take a leap of faith and decide to go out of their comfort zone. If they don't, it'd just me that much harder to find a wonderful person that will love them and their introverted quirks. There's hope for all of us out there, even the ones that have trouble socializing and would rather stay home reading a book. Someone will appreciate and love those quirks, I'm sure of it.
These 23 introverts share how they found love:
---
1.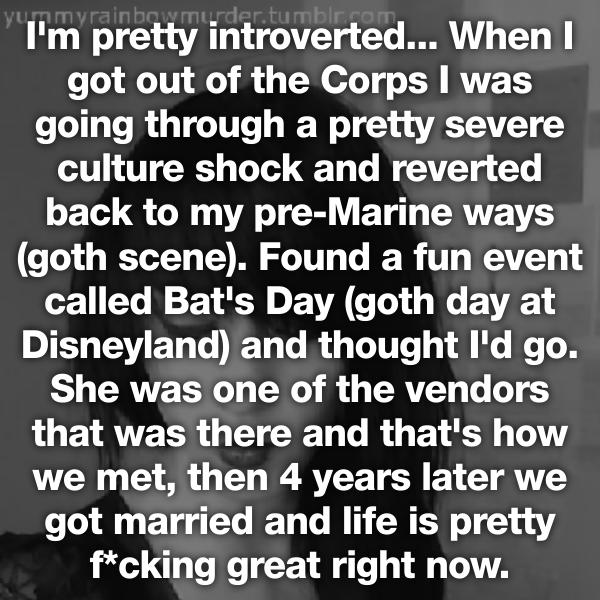 2.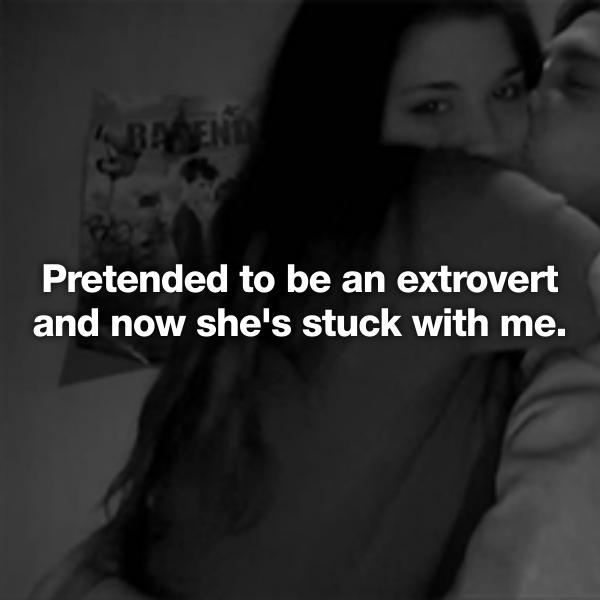 3.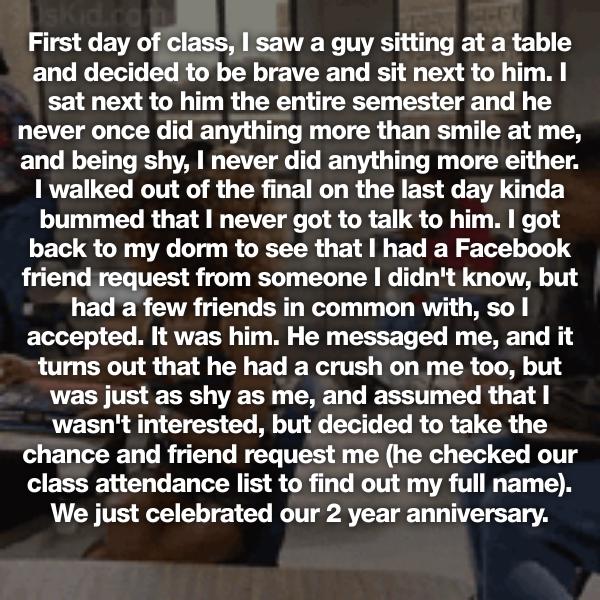 4.