Vaginas are wonderful — they're self-cleaning, they facilitate babies being born, and they feel really f*cking great when things are consensually and passionately put, throbbed, thrusted, maneuvered, flicked, swiveled, and pressed into them. They expand when aroused and they also do some pretty crazy sh*t. No vagina is the same, just as not every woman's personality is the same. And let me tell you — one woman's weird vagina story is HELLA different than another's.
Maybe you were 12 years old. You had just discovered that touching yourself down there felt like fireworks and warmth and beautiful, beautiful tension. You'd already figured out how to get going with your fingers so it was time to move on to the next big thing. And that next big thing was a large cucumber in your fridge. The next biggest (slightly more odd-shaped thing) was an action figure from your youth. The next craziest thing was your boyfriend five years later trying to f*ck you with a plastic toy water gun. Things didn't get too wet and wild.
When you're exploring your body and your wonderful vagina, there are some things that work better than others. But that's the beauty of growth and learning about your sexual desires. Everyone's different and not everyone will try to stick bacon up their vag (ok, you did that ONE time). So go on with your bad selves and fiddle and swivel your way into wacky discoveries! Your vagina will thank you! Or she'll remind you keep it f*cking simple. I'm lookin' at you, baconator.
These 23 ladies confess the weirdest and most ridiculous things they've ever put inside their vaginas:
---
1.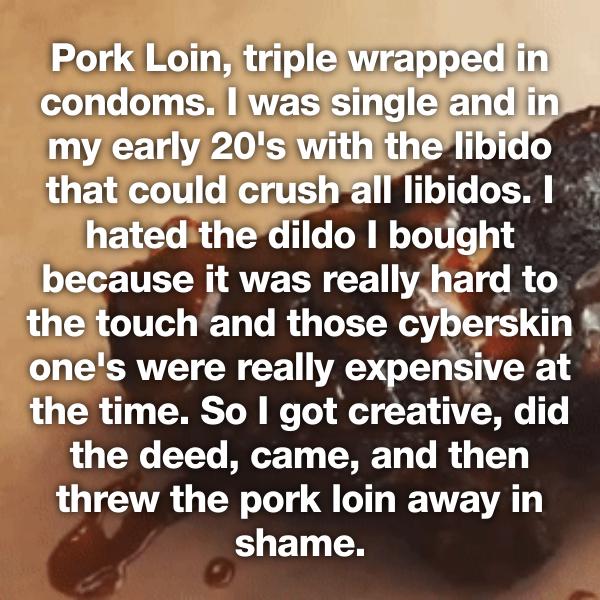 2.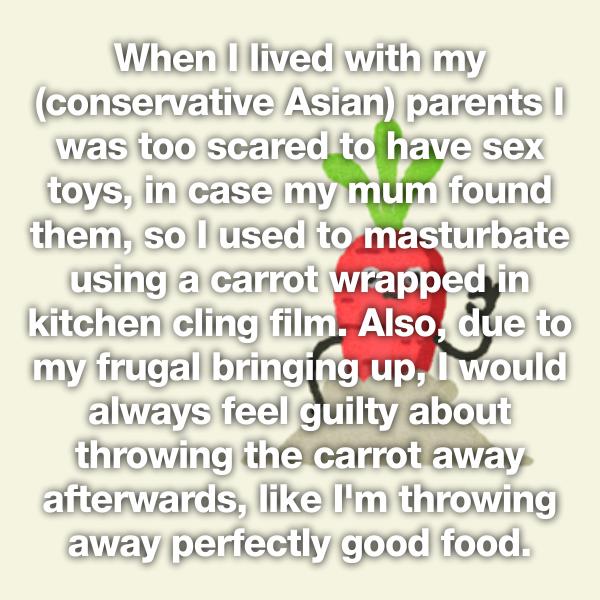 3.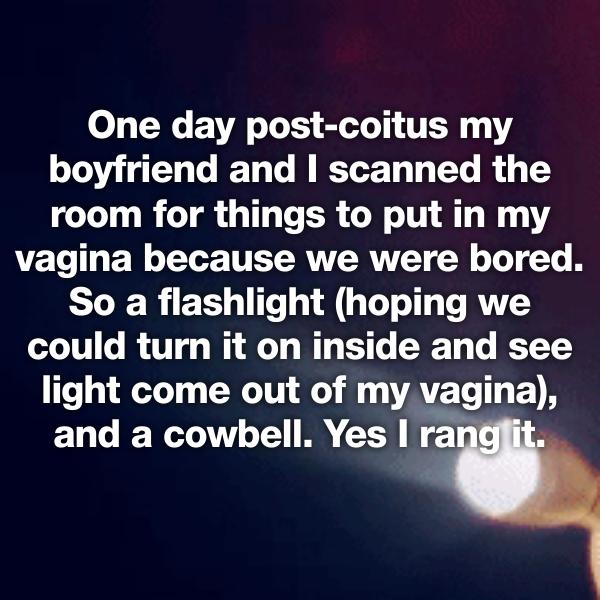 4.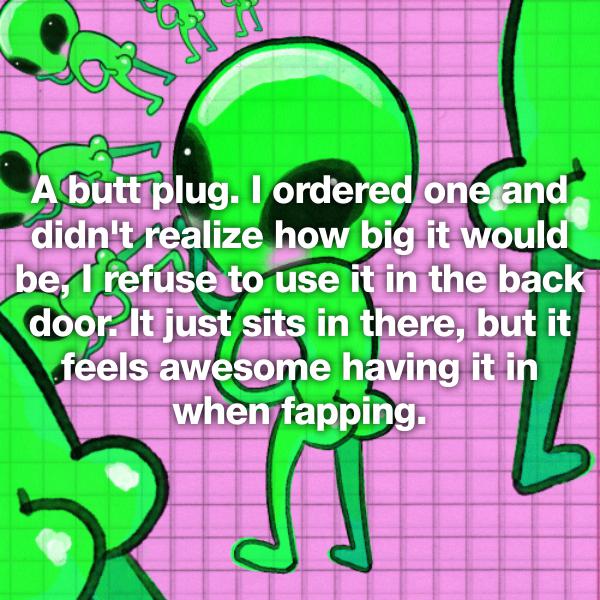 5.