When you think of work, one usually thinks about spreadsheets and meetings and office gossip and making your way through your 10th cup of coffee of the day. We spend a sh*t load of hours, days, weeks, and years of our adult lives at work, so we usually become very close with our coworkers. Or you end up despising every single one of them because they don't know how to send out a proper f*cking memo. I'm lookin' at you Barb.
Sure, people may have their work wives and husbands who help get them through the day, but what happens when your work wife becomes more like a lover and someone catches you with your pants around your ankles while you blast away in the office closet? Some really NSFW sh*t, that's what. Maybe the woman in the cubicle across from you thought it was the right time to show off her new clit ring to the entire office. Or maybe you walked in on the CEO railing lines of coke off of his secretary's dick. Either way, work can get pretty f*cking lit if you know where to look.
I always thought work was going to be a boring escapade of staring at computer screens and minding my own business. Little did I know that work could be filled with dirty affairs, illicit activities, and a whole lot of office drama that would make even the Kardashians' puffy mouths drop. I mean, what else are we supposed to talk about at the water cooler on Monday mornings now that Game of Thrones is over? Turns out, the IT guy found a sh*t ton of lactation porn on Bob's computer. Who said work has to be boring?
These are 23 of the most NSFW things that have ever happened in an unprofessional setting:
1.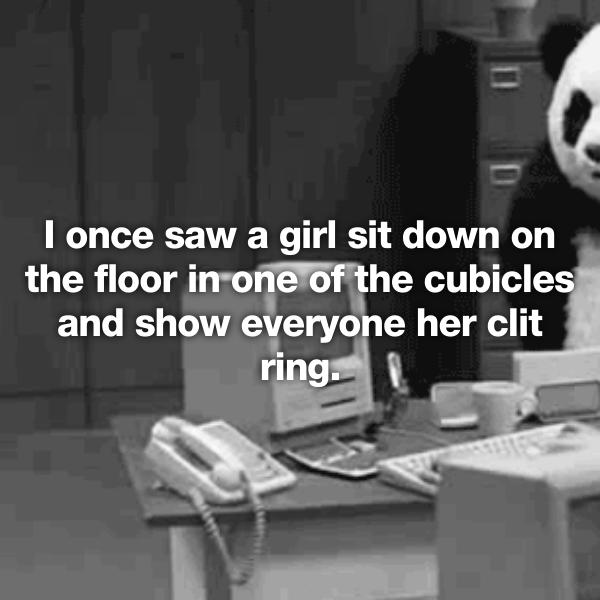 2.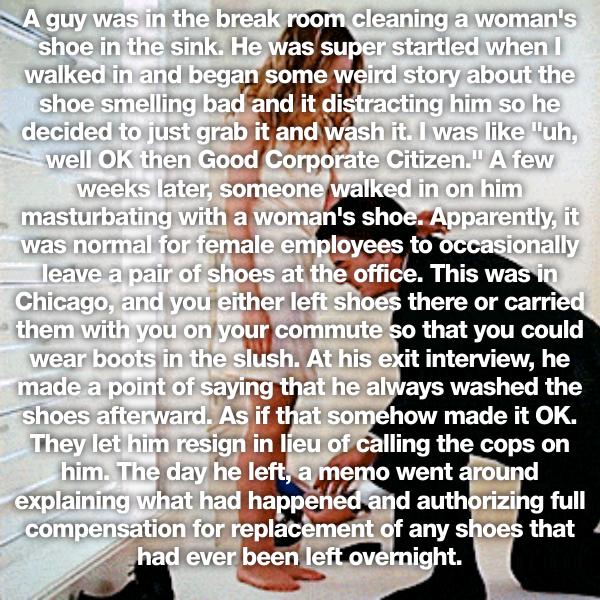 3.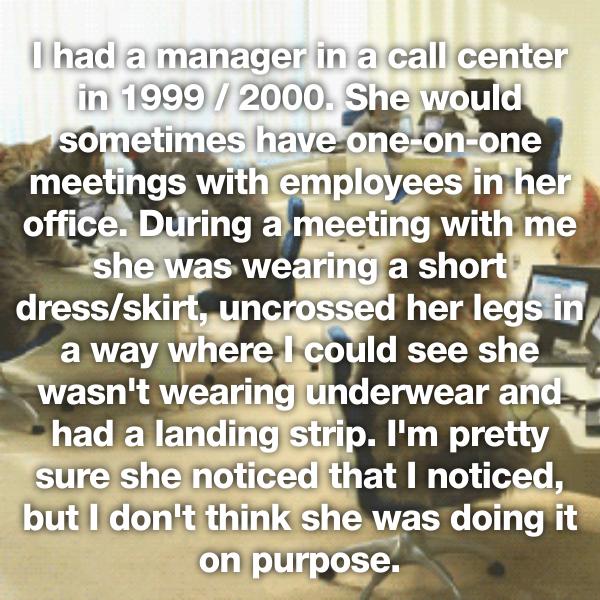 4.