Butts — what miraculous, wondrous, sexy, awkward, dirty, awesome things. They give us cushioning when we sit, they're fun as f*ck to slap around in bed, and sometimes really terrible (and literal) sh*t happens to them. Butts all over the world clench in horror when strangers across the internet talk about the times they've fallen and gotten a shard of ice stuck in their cheeks. A**holes pucker when told about that guy who shoved a water hose up his butt and then turned it on full blast (but why tho?).
Some butts go through life never having needed stitches or tearing or bleeding, and that's really great for the people attached. But others are not so lucky. I mean, child birth is literally the craziest thing that can happen to one's vagina and butt hole, especially when that little sack of adorable flesh tears through you from vag to a**.
So while these stories may not be for the faint of heart (or ass), just relish in the fact that you don't have an X-ACTO knife piercing through your butt flesh right now. And just be thankful that you'll never have to spoon sh*t out of your butt because you were so constipated. Oh God, I really hope that you never do.
These are 23 of the worst things that have ever happened to butts:
---
1.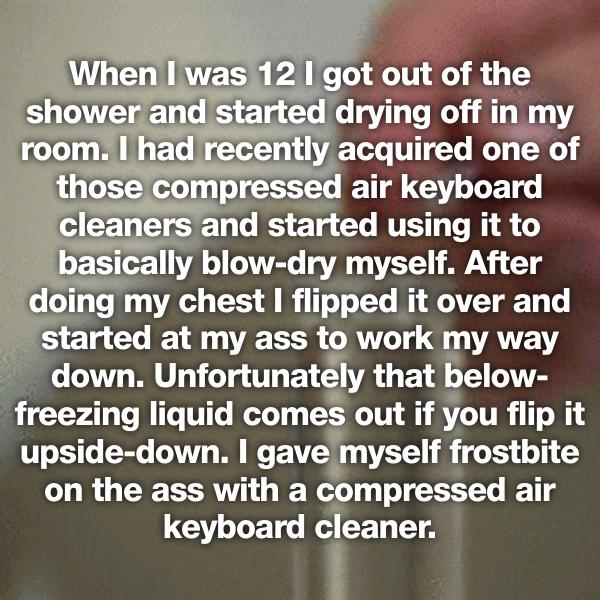 2.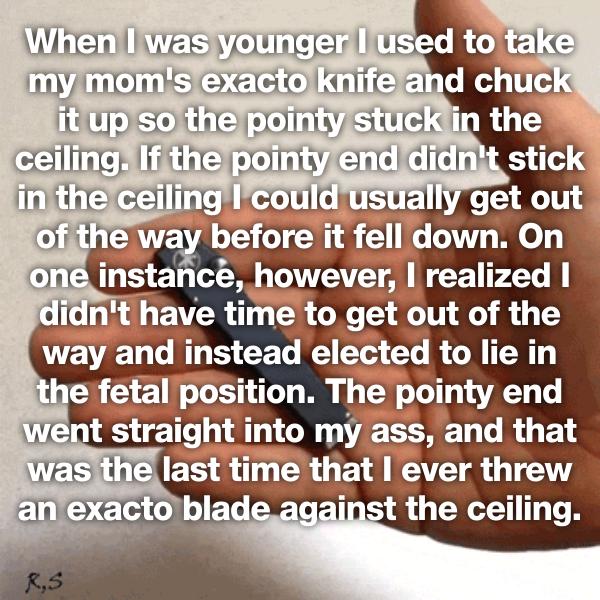 3.
wSplit from vag to anus delivering my daughter. Then split it open again a week later. Four years later and my ass is still not the same. Probably never will be. Birthin' ain't for sissies.
4.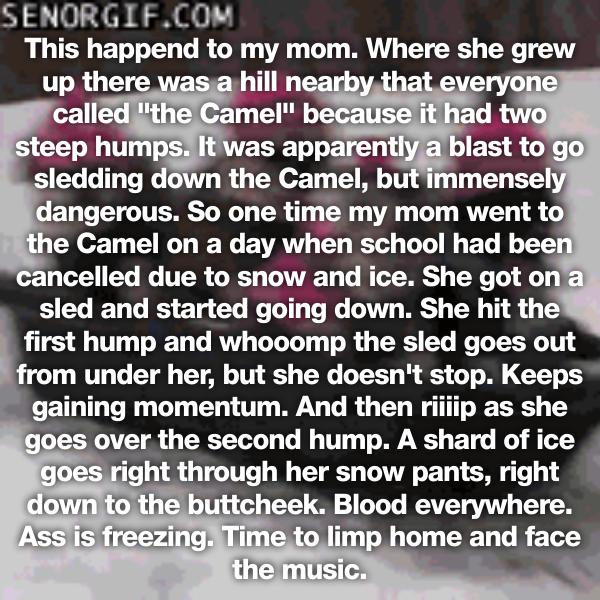 5.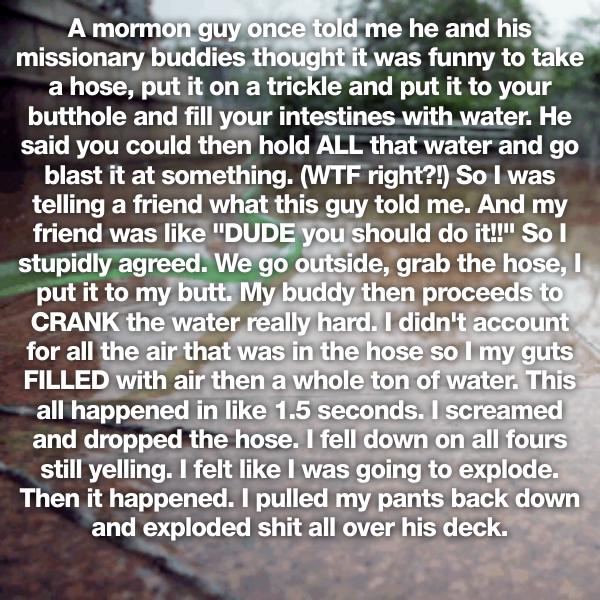 6.