Going out to eat is a luxury that we sometimes take for granted. I mean, instead of paying $13 for bougie avocado toast with cojita cheese and red pepper flakes, we could be crying into our fifth bowl of instant ramen and wondering about all of the delicious dishes we're missing out on. But not all restaurants are created equal, and sometimes, that dope avocado toast could have a side of sh*tty service and a cockroach (or three) dwelling beneath it's flaky, fatty surface.
Maybe your server was an intolerable little b*tch who threatened to cut you in the parking lot after you calmly tried to explain that you had ordered the burger, not the fish. Or perhaps the new cook accidentally mixed bleach with ammonia while cleaning in the back and the entire restaurant almost died of toxic gas poisoning. You never thought that a night out at Chili's could be the end of you, but they also never told us how many calories were in an Awesome Blossom. RIP our arteries.
So whether it's the undercooked chicken tenders that make you explode from both ends, or the entitled employee who expects a tip after giving the most horrendous service ever — eating out at can either make or break your view on humanity. It sucks to be "that person" at a restaurant who sends back food or complains, but when you're driven to the edge of sanity and salmonella, saving face or acting polite just won't cut it.
These 23 people confess their most terrible restaurant experiences:
---
1.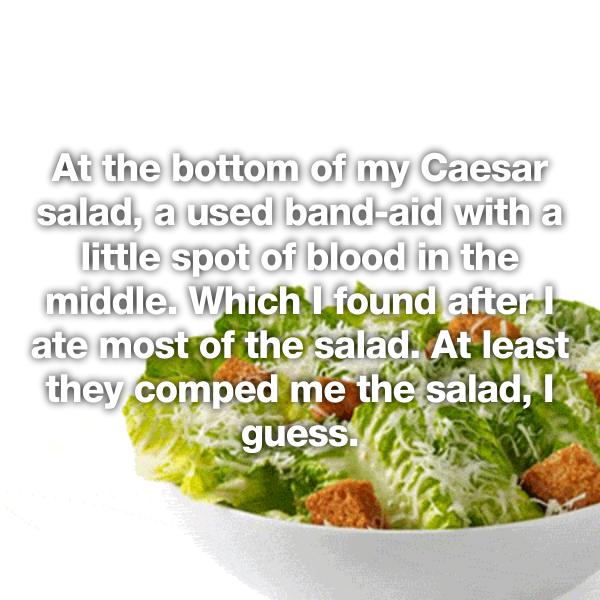 2.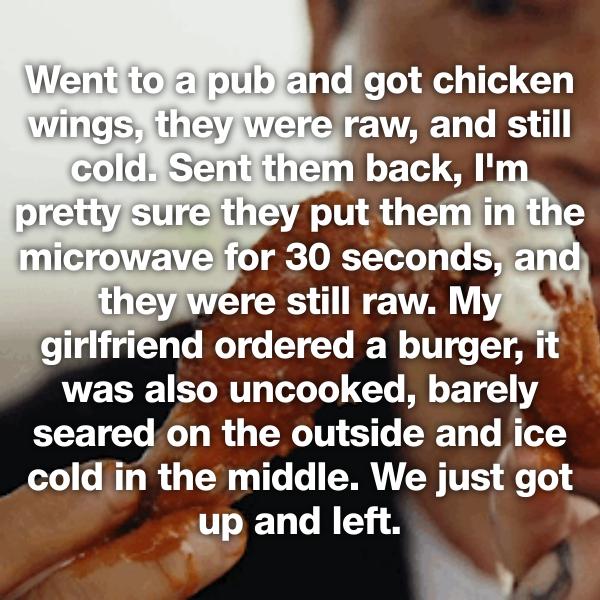 3.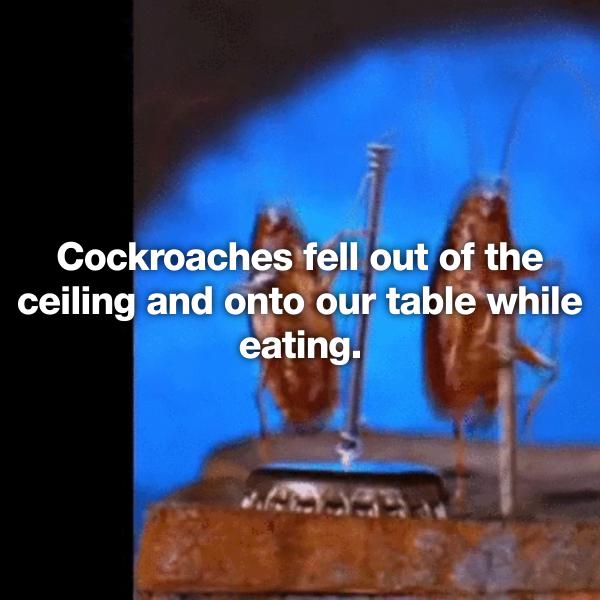 4.