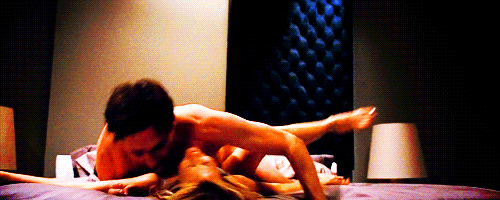 Having sex with a new partner for the first time is a hit or miss. It's either crazy passionate and hot AF, or it's slightly awkward, because you're still figuring out how you work together in the sack. But whatever, DOESN'T MATTER, HAD SEX.
But before having sex with someone for the first time, there are some things you may want to warn them about. Are you a major squirter? Is your dong huge? Do you like to pretend your a wolf? If any scenario like those applies, then you may want to be like "yo heads up, I may growl like a wolf and scratch your back till you bleed. Just FYI."
Yeah.. you would have liked a heads up on that last one, right? Well, that's how is partner felt. Oh, yeah, that really happened! And the following 23 quirks are just as real, and all require a little explaining pre-coitus. So people, anything that may be considered shocking, definitely needs a big FYI before going to pound town.
These 23 people have quirks that they need to tell their partner about before sex:
---
1.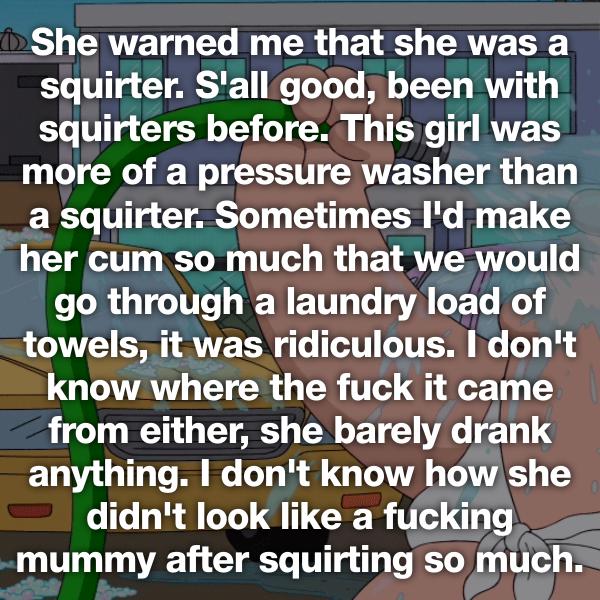 2.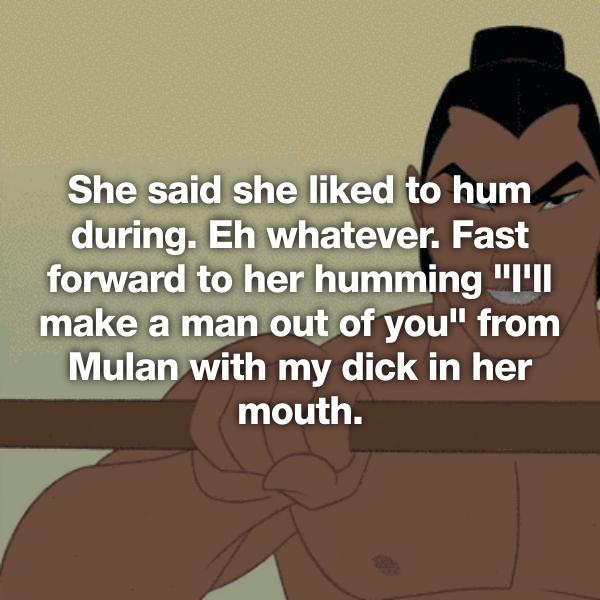 3.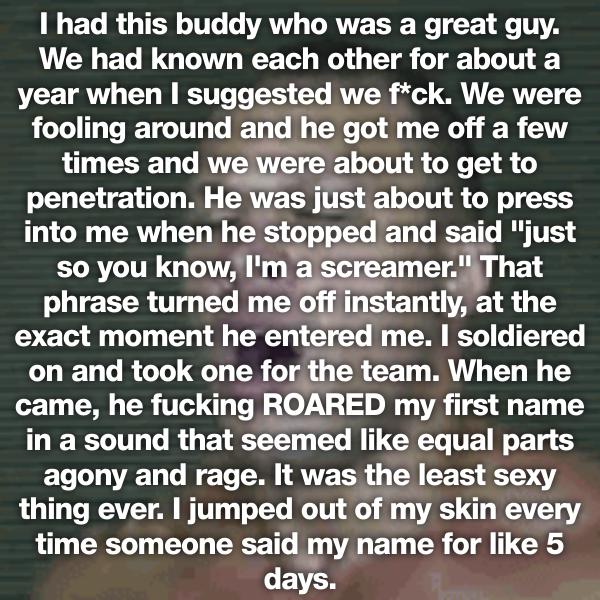 4.