As if going through puberty wasn't awkward enough, you've got to deal with the highly embarrassing moments that come with blossoming into an full-fledged adult. The first time I got my period, my mom was working the night shift at the hospital and I frantically called her thinking that something was painfully wrong with my body. She laughed and told me to grab the pads underneath the sink in her bathroom and she'd tell me about the path to womanhood later. She never really did and forced me to wear straight up diaper pads until I asked my friends in junior high what the other alternatives were.
My best friend decided to teach me what the f*ck tampons do and preached that they were a better alternative to dealing with your time of the month. She stood on the other side of that bathroom stall in school and tried to direct the insertion from the other side of the door. Well, I didn't put it in all the way in and just pretended that everything was okay. I walked awkwardly the rest of the day until I painfully took the damn thing out after school was over.
When I finally learned how to properly use a tampon, I regretfully asked my mom to buy me a box of tampons because I thought I was too mature for pads. She threw a fit and thought I was having sex because I was using tampons.. While she drove the van full of my girlfriends. Thanks mom, will never forget that moment.
These 23 people wish they could forget these embarrassing moments during puberty:
1.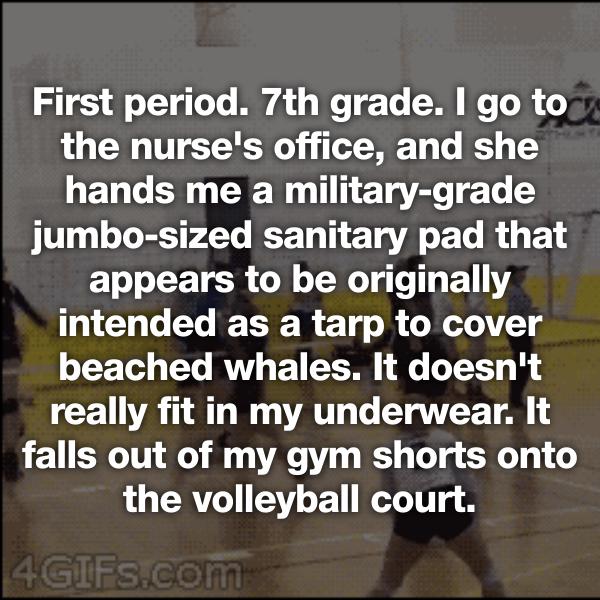 2.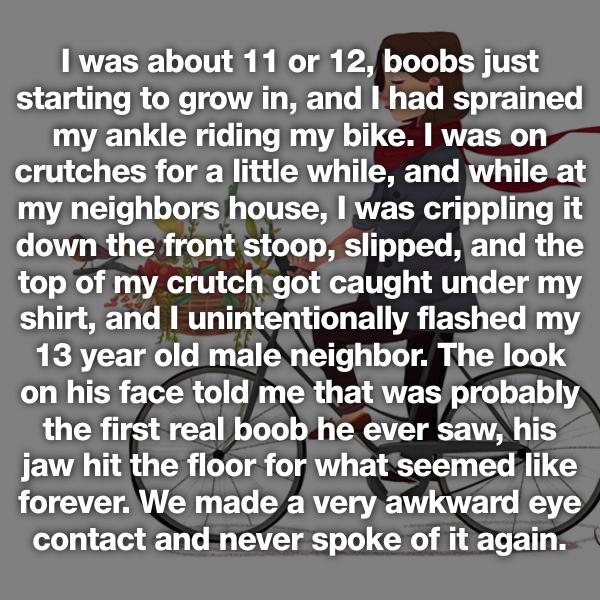 3.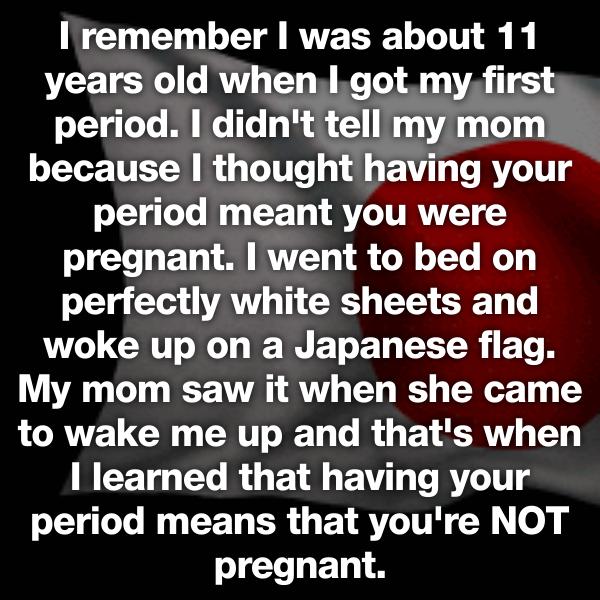 4.