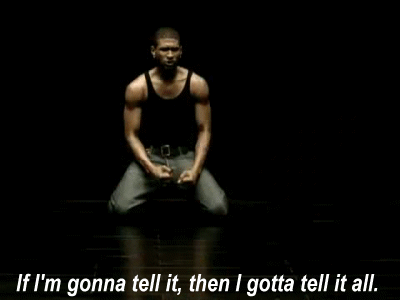 Seeing someone on their deathbed has to be one of the hardest things to witness, especially if it's someone you love. You expect it to be a sad moment full of tears, I love you's, and goodbyes. What else could possibly happen? Well, some people take their final moments to confess secrets they've been holding onto and want to get off their chest before they go. They don't want to die without someone knowing the thing they've kept to themselves for years.
So what kind of things would people confess? Usually things that are beyond shocking, and that could potential change the lives of all the people they leave behind. From secret families and affairs, to secret family recipes, the secrets can go from horribly depressing to ridiculously funny. I guess you never really know the things that remain unsaid.
The following 23 people confessed incredibly shocking things before they died. Whether it was to family members, friends, or nurses, these people had to tell someone the secret that had possibly been weighing on them for years, even decades.
These 23 people confessed shocking things on their deathbed:
---
1.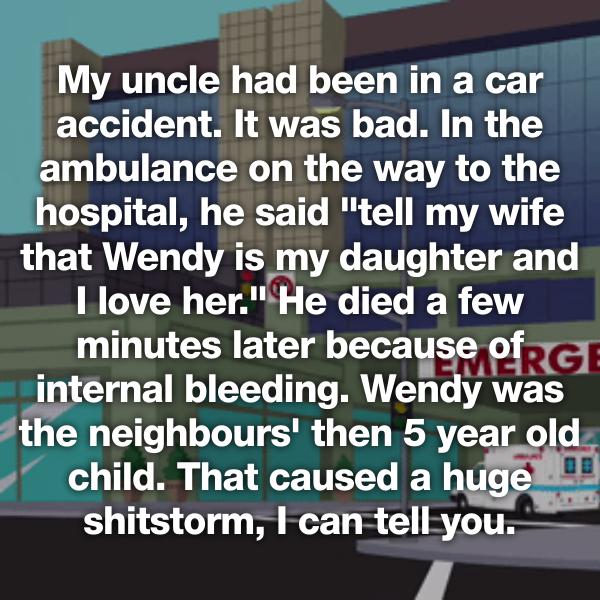 2.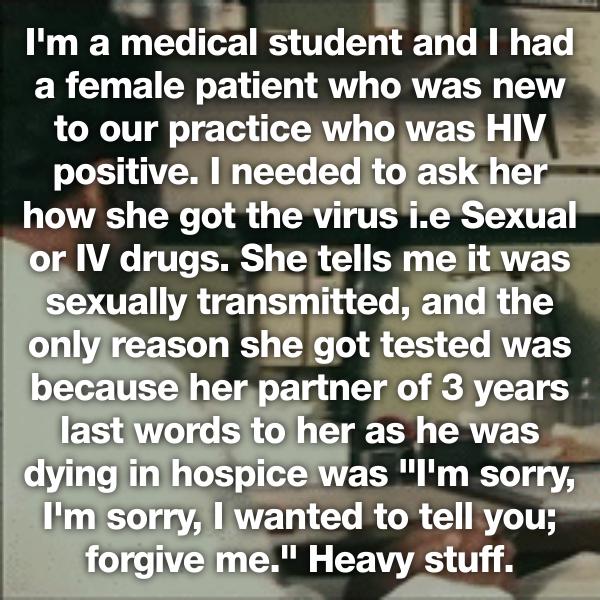 3.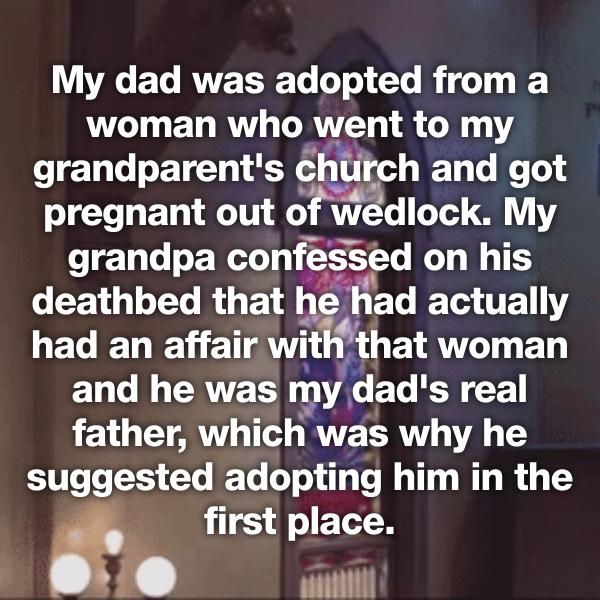 4.