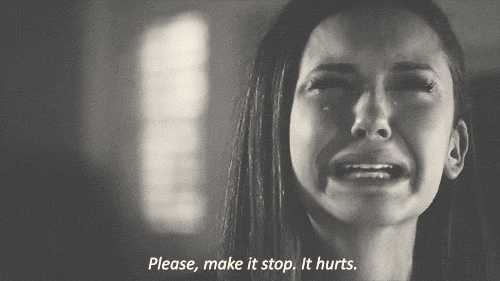 A day at the spa should be full of fun with girlfriends, pampering, and glasses of champagne topped off with raspberries. Counting down the days until this wondrous occasion seems like it takes forever but when it finally comes time, it's all worth it. You get ready to put on one of those plush robes, walk around while people wait on you hand and foot, and most of all: RELAX.
Or not. Some times, a day at the spa can go awry, which is a complete bummer. Horror stories at the salon can be few and far between but those that circulate are pretty f*cking awful. From staph infections to awful dye jobs and especially losing layers of skin due to a waxing gone bad, some spa experiences aren't all they're cracked up to be. Some times, it may just be better to stay home to stay in your jammies while giving yourself a mani/pedi and watching The Bachelor.
"A Day at the Spa Goes Awry" should be a Hollywood scriptwriter's dream, a horror story that starts off as a beautiful day at the spa that turns into a sh*tshow. It'll be on the same page as the SAW series, I bet. You can thank me later for that idea.
These 23 ladies experienced a day horrible time at the spa:
---
1.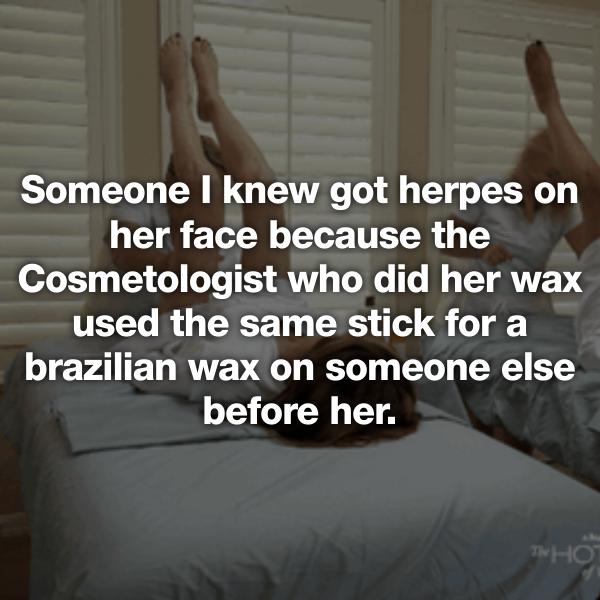 2.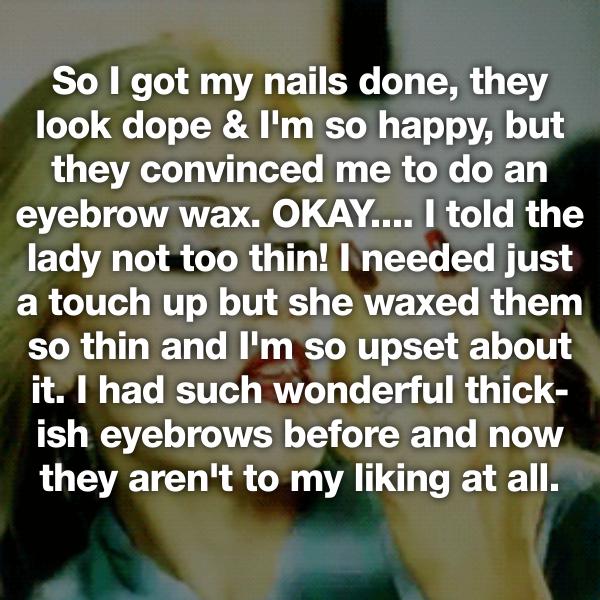 3.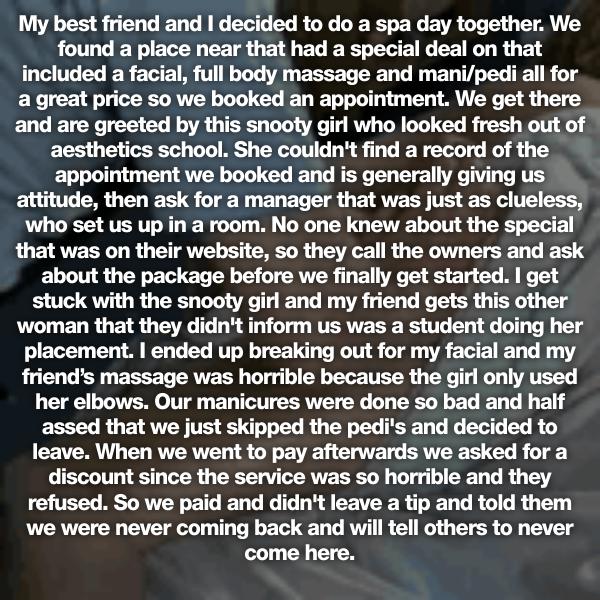 4.