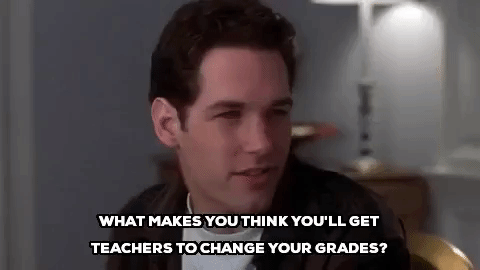 School is rough. You have to like, study and shit. UGH. And then you need to do well, because getting good grades leads to a good job and a better life.. right?
But what if you just aren't doing well and want to get your grades up without extra credit or studying? What else is there to do? Well, bang your teacher, of course! All you have to do is get a couple humps in, and presto! You're an A student!
Isn't it crazy that some people think they can do that? Well, it's probably because that has sadly worked for people in the past. WTF?! People, you're paying for school, why don't you just learn some sh*t while you're there and get your moneys worth? Stop trying to take the easy way out! Exchanging sexual favors for A's just ain't cool, and it never will be.
These 23 students offered up sexual favors in order to get better grades:
---
1.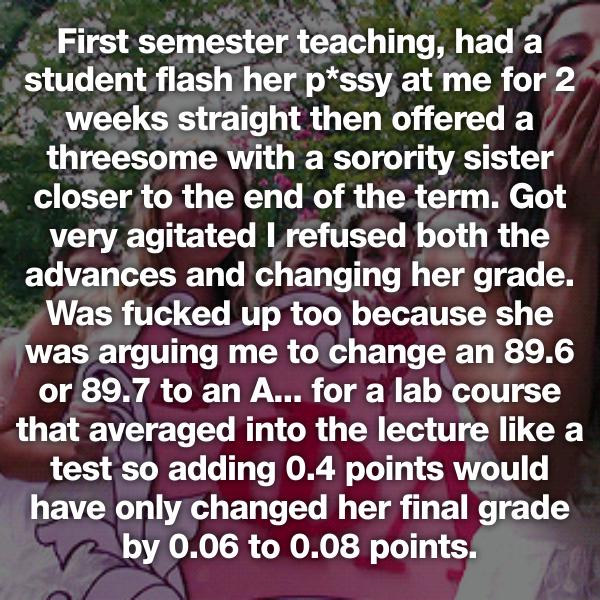 2.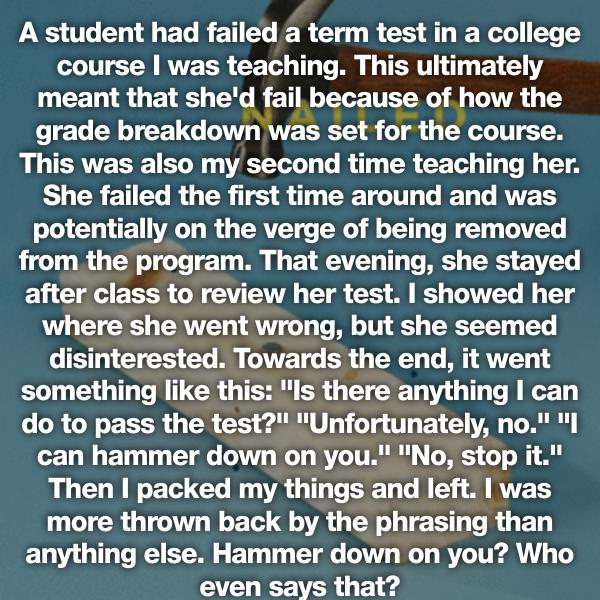 3.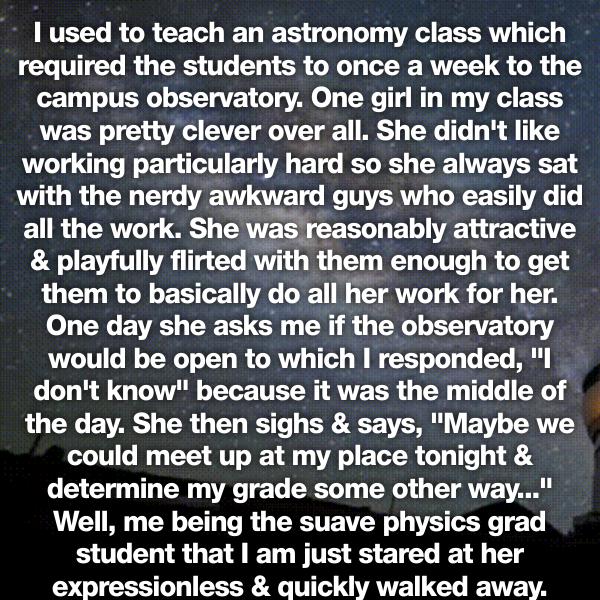 4.