People go to amusement parks for a plethora of reasons. Some go for the funnel cake, some go to have their stomachs turned upside down on death drop rides, and some people go to these parks to make their employees' lives a living f*cking hell. Like, shut up Barbara — no you cannot take your infant child on the ride with you. Jeez.
It always befuddles me how people over the age of 10 can (and oh they will) throw temper tantrums. Instead of screaming about the toy they didn't get at their 5th birthday party, these b*tches are now coming out (with their own kids, mind you) and causing a sh*t storm of entitlement and stupidity for the rest of us while we're just trying to get that adrenaline, yo. And I'm sure the nice 16 year old who's manning the ferris wheel doesn't appreciate when you threaten to knife their whole family in the parking lot because they didn't allow your dog on the ride. Yikes.
So the next time you're at Disneyland and you feel hints of rage and entitlement coming over you — just remember that you're being a huge f*cking twat and everyone around is judging you relentlessly when you stomp your feet and act like a child. Rules are put in place for a reason, y'all. And I mean, we all saw Final Destination 3. Do you want to get decapitated by a rollercoaster for not following the rules and yelling at the nice ride master? Yeah, I didn't think so.
These are 23 of the craziest adult temper tantrums that have ever happened at a theme park:
---
1.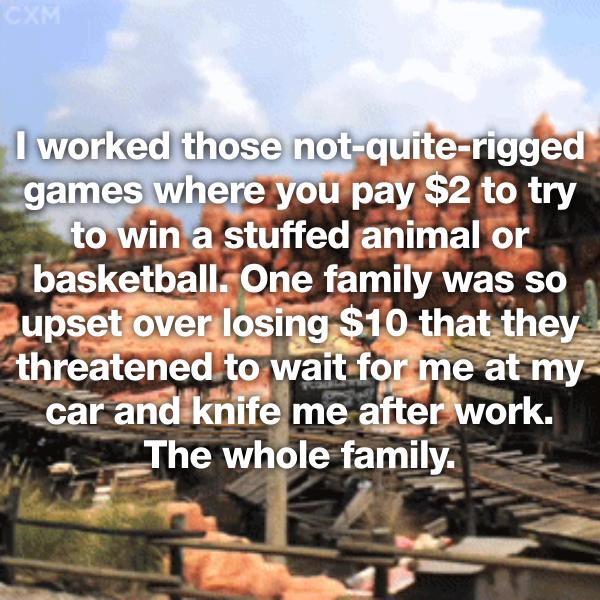 2.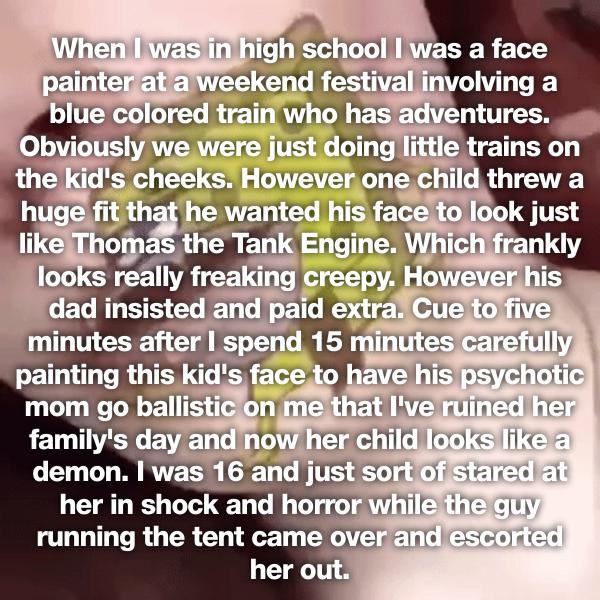 3.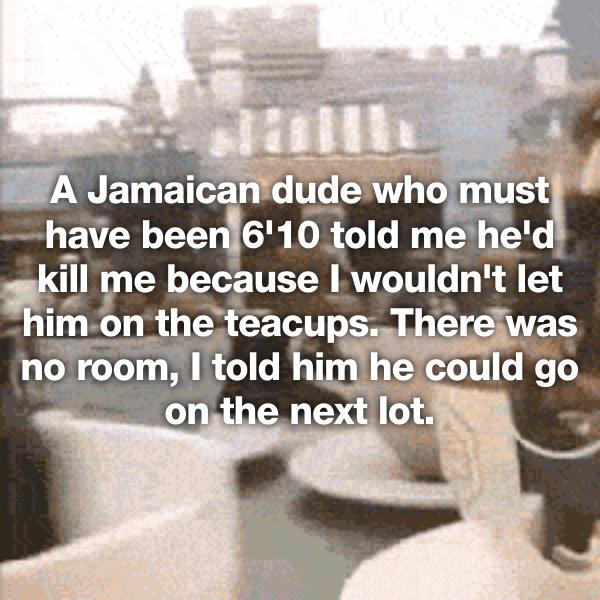 4.