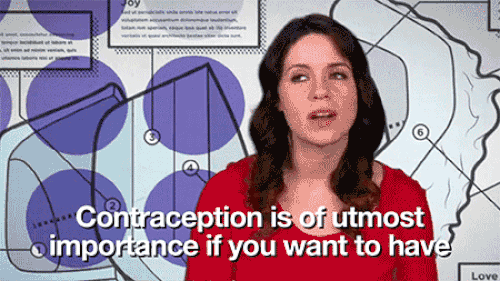 I've said it before, and I'll say it again: PEOPLE ARE SO STUPID. Alright, not everyone, but a hell of a lot of people out there have brains made of applesauce and turdlets.
One reason I'm so sure of this? The things people do to avoid pregnancy and STDs. Although I'd love to solely blame the dummies that are out there layering on condoms like t shirts, but truthfully, we have to put some of the blame on sex education. Like, how are there people out there in the world that think putting Listerine up their vagina is a good idea?
And then there are the parents. Surely, some of them didn't get a solid sex education to begin with, but seriously, try and do some research on your own and teach your kids about STDs, pregnancy, and how to properly use birth control.
The following 23 morons thought completely INSANE things could keep them from getting pregnant or getting an STD. Seriously, these things will completely blow your mind. If you are one of these people, sorry not sorry. After reading this, utilize WebMD and if you're still confused, go to a mother f*cking doctor ASAP.
These 23 dumb people thought these things would help them avoid pregnancy and STDs:
---
1.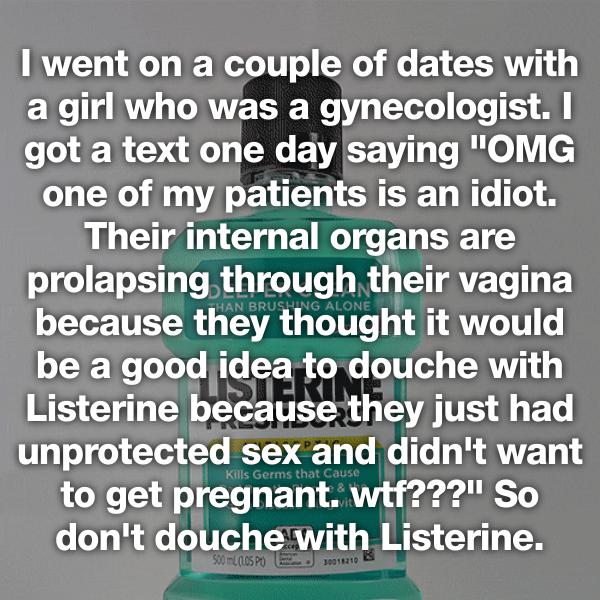 2.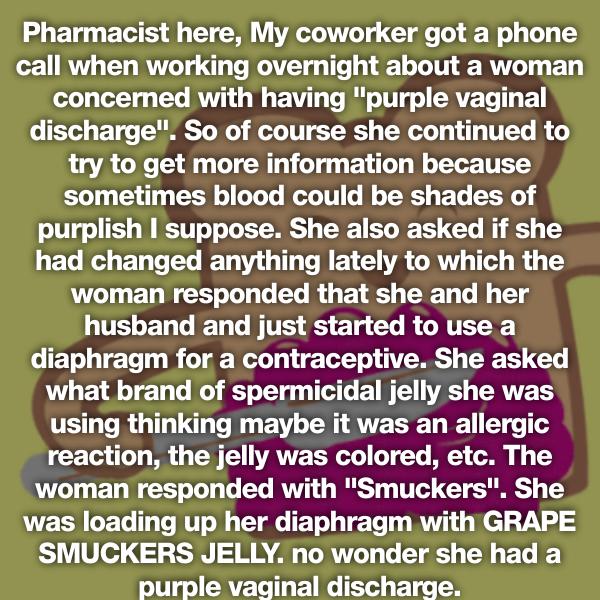 3.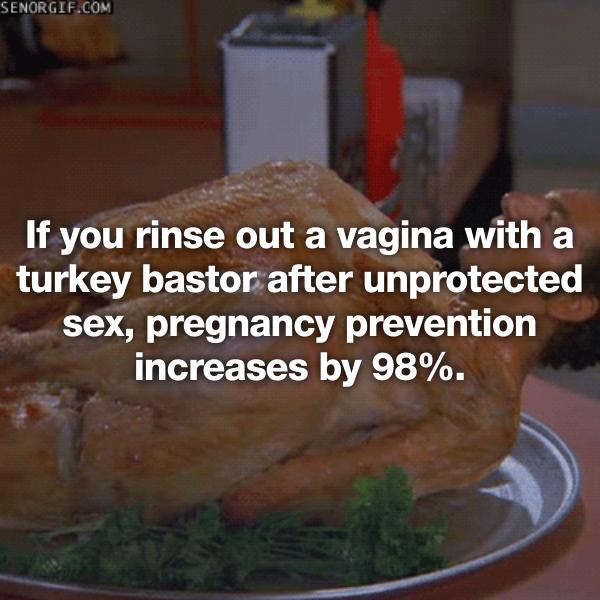 4.