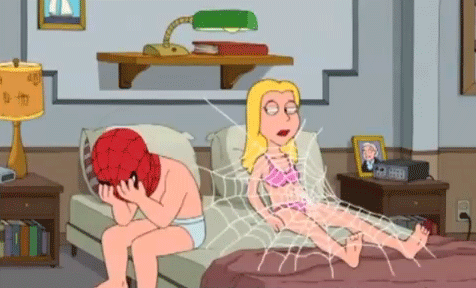 When you watch porn you think to yourself "man that's hot, I want try that move". Then you try the move, and it's just hard to duplicate. You also catch yourself thinking "why doesn't it look like that when I have sex?"
Well, let me tell you! Because porn sex isn't all that realistic. Many factors that are present in normal sex aren't shown, giving off the appearance of an "ideal scenario". It's loud, it's kinky, and there's no muss, no fuss. Cum stains? Doesn't happen. Awkward silence? No way. Flaccid d*cks? IMPOSSIBLE!
Porn leaves you with crazy high expectations, especially if you watched a sh*t ton of it before ever actually having sex. Virgins assume sex is porno style 24/7. I mean, it's wonderful, but it's not a kink fest all the dang time. Sex is exhausting, messy, and unpredictable. It's really not much like pornos, and you find upon inspection that a whole lot of stuff is missing in porn that makes them hard to actually relate to. So let me leave you with this reasonable question… "WHERE ARE ALL THE TISSUES AND TOWELS?!"
These 23 things happen during sex but are never shown in pornos:
---
1.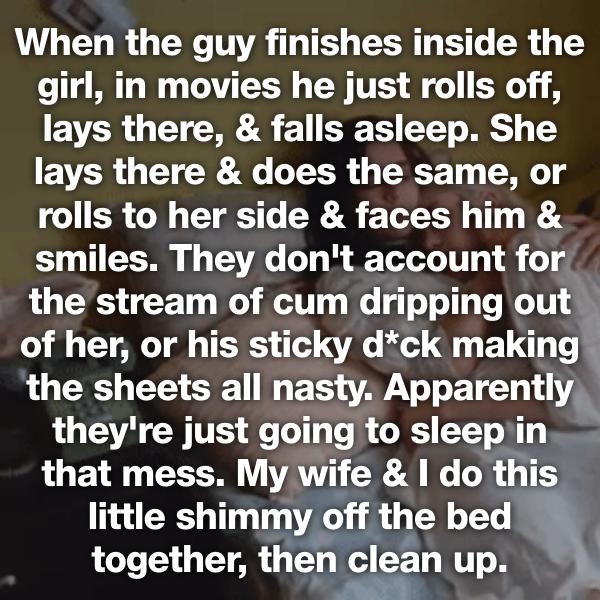 2.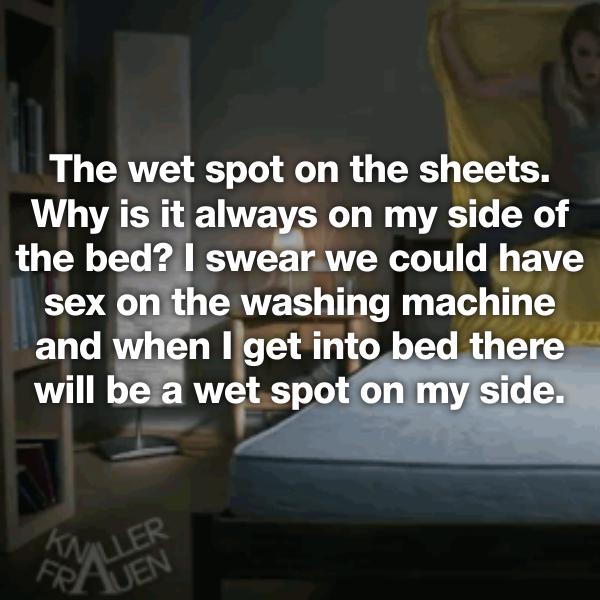 3.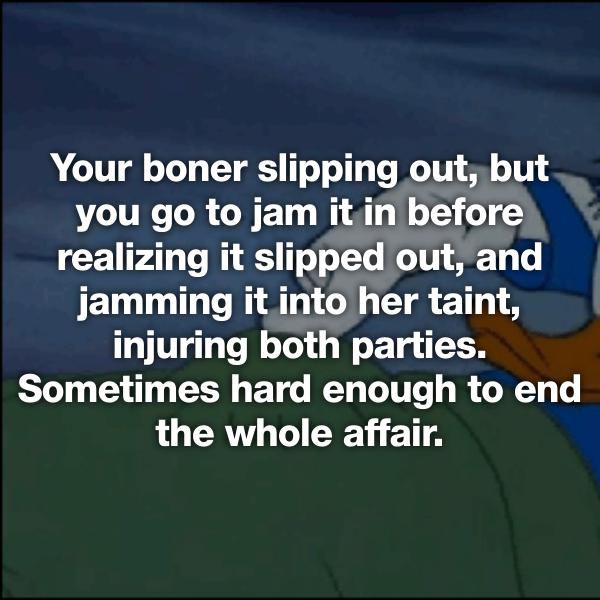 4.