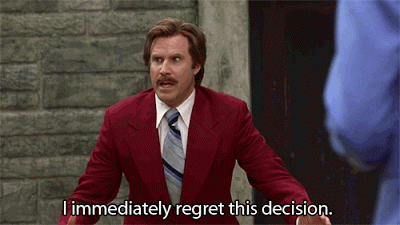 We all grow up with the idea that helping out others that are less fortunate. Our parents and grandparents instill this notion in us since we were younger. My mom and grandma used to tell me that I had to eat all my dinner because there were kids that weren't lucky enough to even have a meal. That certainly scared me into eating all of my food at the dinner table.
Coming from a third world country, I've seen firsthand what happens when the goodness of others is spread to others that are less fortunate. Even the tiniest things, like helping an elderly woman cross the street or taking the time to give a stranger directions in a new city, help out even more than you can imagine.
But what happens when your good deed goes unnoticed? Or even worse, it backfires on you? Being the good samaritan shouldn't backfire, right? Wrong. Some times it does and it f*cking sucks. You're left wondering how this happened when all you've been trying to do was help someone out.
These 23 people regretfully recall "doing the right thing":
---
1.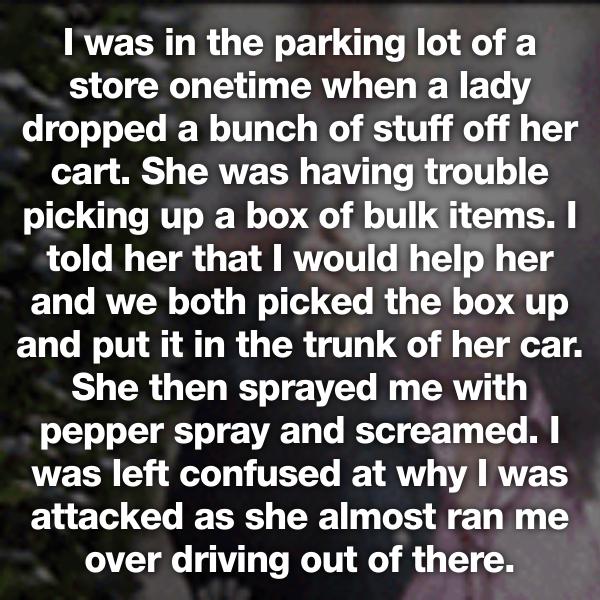 2.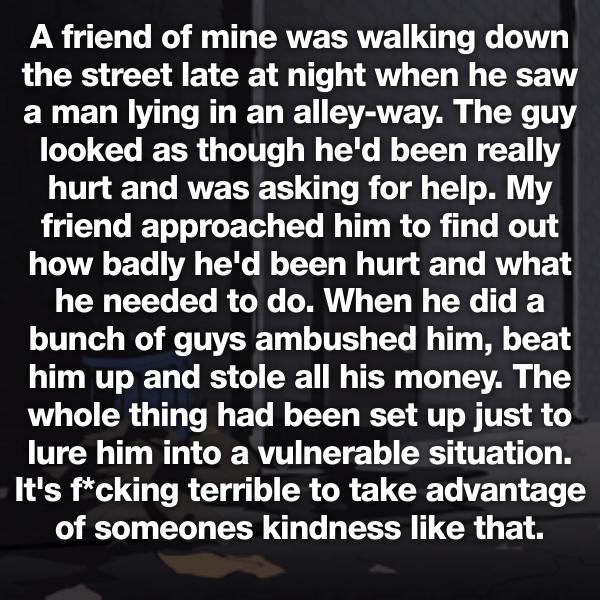 3.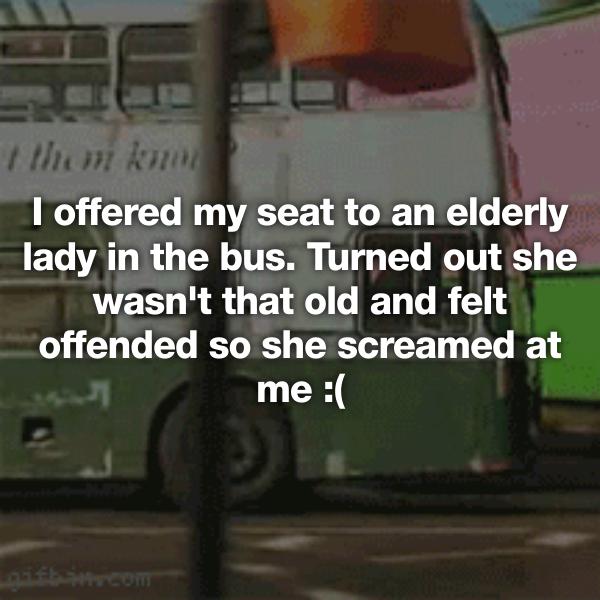 4.