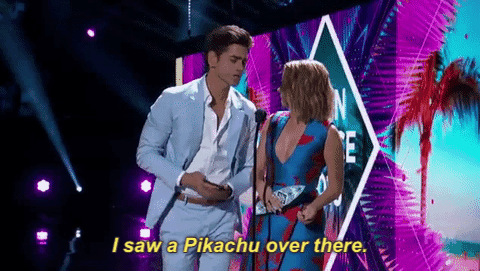 It's draining iPhone batteries. It's dominating the news cycle. It's – gasp – tricking people into exercising!
It's also facilitating zillions of offline interactions – from budding friendships to muggings and even dead body discoveries.
And if you're breathing and own a smart phone, odds are, it has already taken over your life.
We're talking about Pokémon Go. (Duh).
The game took the app store by storm, becoming a global sensation in a matter of hours. For fuck's sake, it's even more popular than Tinder. Tinder, people! That's huge.
And months later, it's still going strong. But more importantly, it has produced some serious internet gold.
Here are 24 Pokémon Go screenshots that prove that when you're dead set on catching them all, there's no such thing as bad timing. (Irony, on the other hand, knows no bounds).
---
1. Witness the birth of your child, or catch a trash Pokémon? Life is full of tough choices.
http://imgur.com/bKhZiDo
2. "Sure, honey, I'll mow the lawn… Again."
http://imgur.com/gallery/VF8kW
3. When your entire office starts spending way more time in the restroom, it's either IBS or…
http://imgur.com/zHoxdRL