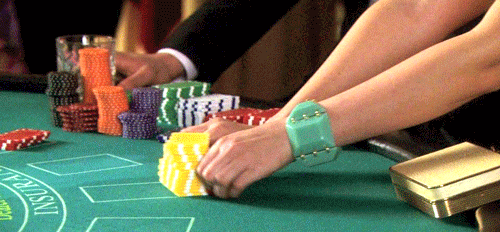 When most people think of casinos, they think of bright lights, lots of booze, and MONEY MONEY MONEY MOOONNAAAY. Casinos are a chance to escape from your normal mundane life, and perhaps change your luck. They're where dreams are made.
Or are they? You see, movies and tv shows make casinos out to be these fantastic places full of happy memories, but they're really not like that for most people. Sure, a casino can be fun every once in a while, but only if you have self-control. A person without self-control walks into a casino and spends every penny they have, and that's just not fun.
But the biggest problem with casinos is that they're addictive. Gambling is a serious issue that has the power to destroy lives. People that once went occasionally for fun end up withering away in casinos, spending all their money, and losing their loved ones along the way.
Once you read what these casino dealers have to say, you'll realize casinos are actually pretty depressing places. These dealers have witnessed countless people destroy their lives, and confess the absolute saddest cases they have witnessed. Consider these a cautionary tale, and don't get swept away by the glitz and glamour, 'cause those casino games will ruin your life eventually.
These 25 casino workers witnessed people destroy their lives:
---
1.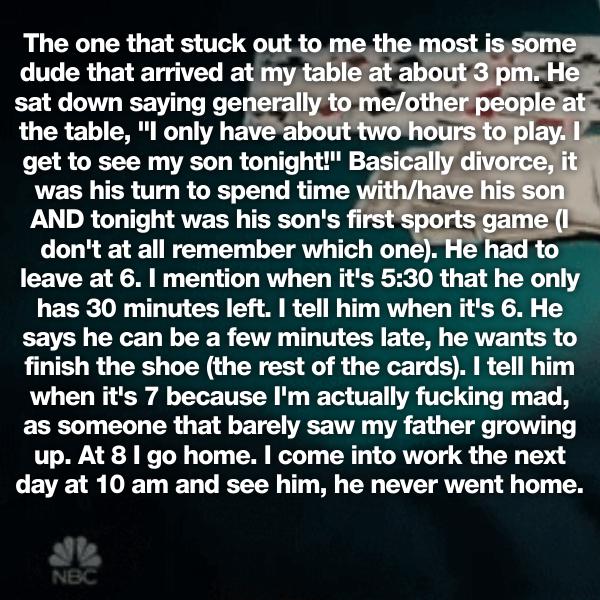 2.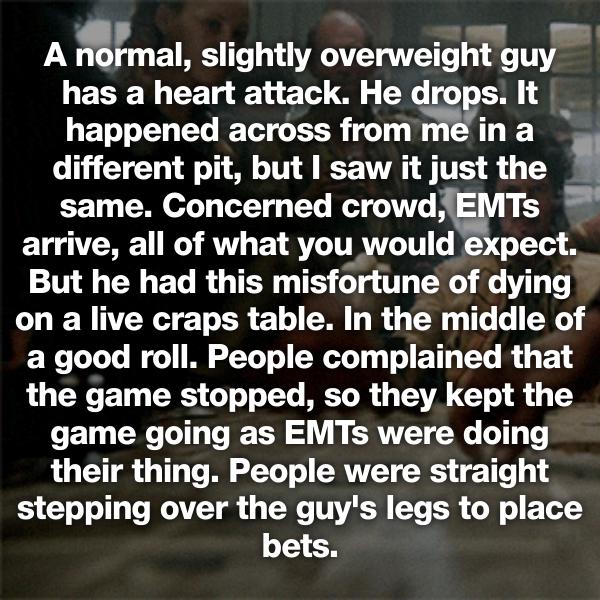 3.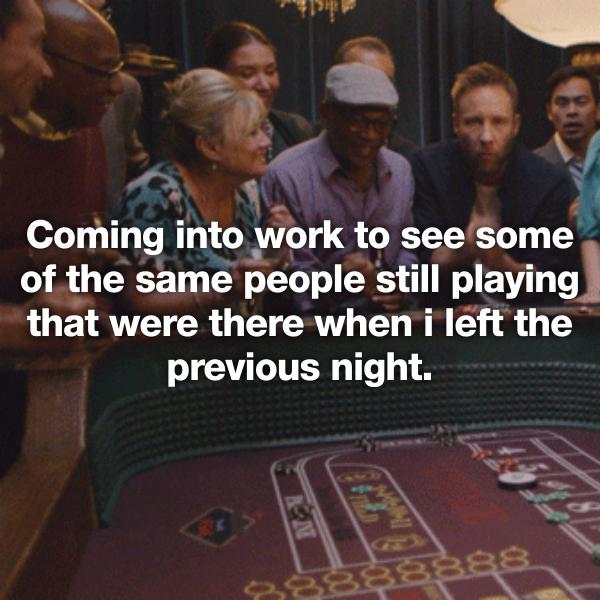 4.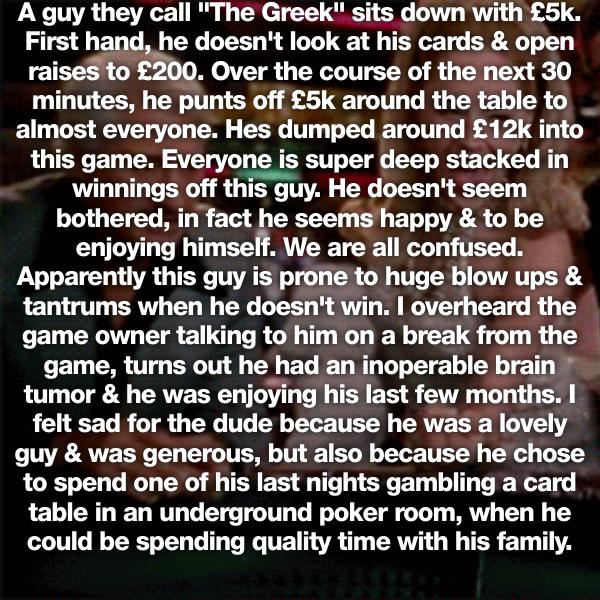 5.