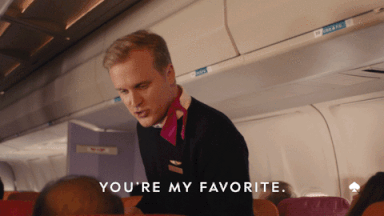 Flying on an airplane is hard enough as a lowly coach passenger — with all of the annoying kids kicking and screaming, the less than desirable food and expensive drink options, and the endless waiting to board, take off, and wait for the lavatory. But have you ever stopped to wonder about the men and women who (try to) keep everything running smoothly while 35,000 feet up in the sky? I'm talking about the often overlooked flight attendants of the world.
They're the people who have to herd the restless cattle and make sure everyone remains safe and calm and happy. They put up with some of the worst bullsh*t you can imagine, and have to keep a gahd-damn smile on their face whenever that creepy dude tugs on their sleeve or propositions them for a date.
They're the ones who have to clean up the puke from that drunk a**hole in row 27 after too many carry-on bottles of Jager were consumed. They're the ones who watch that woman do yoga in the aisle and roll their eyes at the man who's clipping his toe nails while sprawled out across an entire row of seats.
Flying causes stress for everyone, but can we just make it a point to not be entitled jerks the next time we board a plane? The flight attendants will gladly thank us — and then go talk sh*t about the drunk woman who took one too many Xanies and started jerking her husband off under a blanket.
These are 23 of the most obnoxious passengers according to flight attendants.
---
1.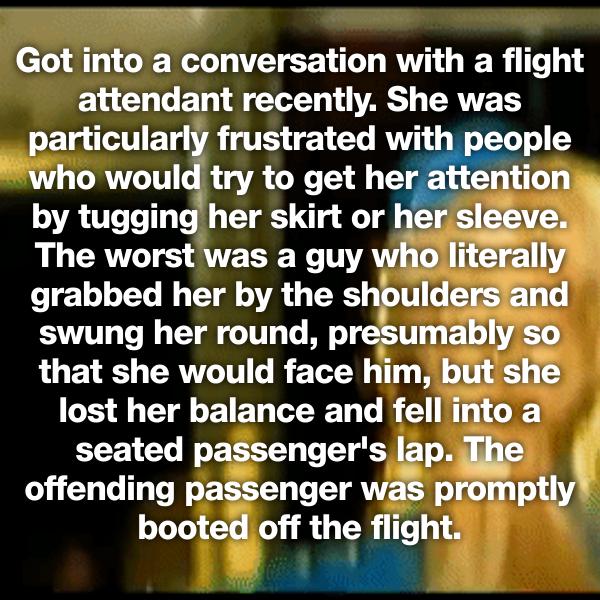 2.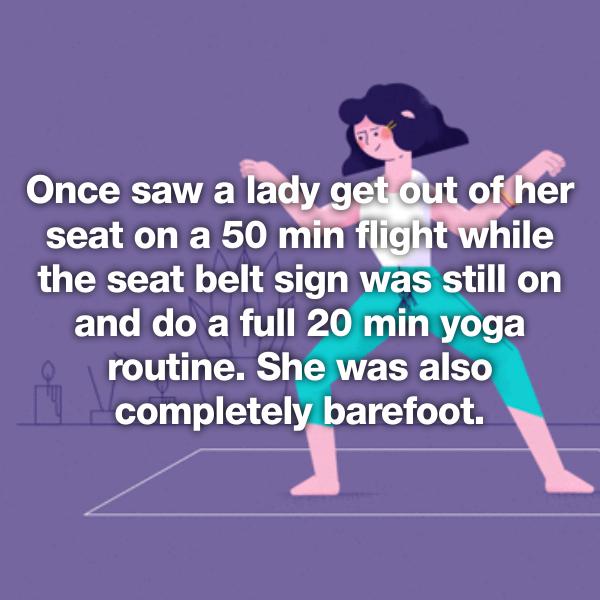 3.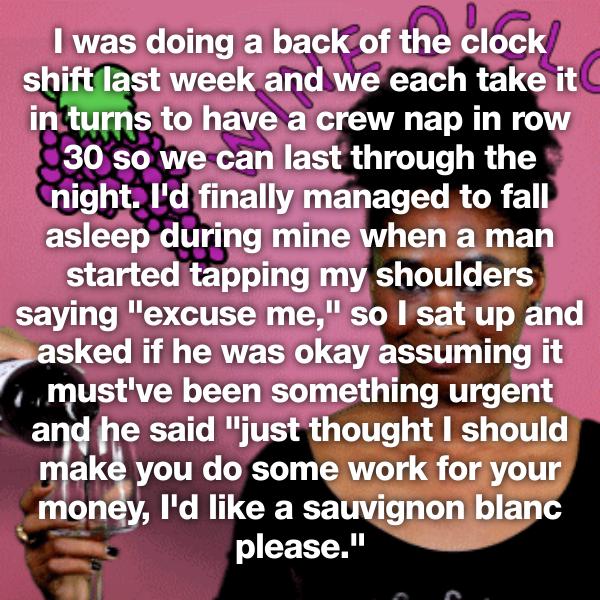 4.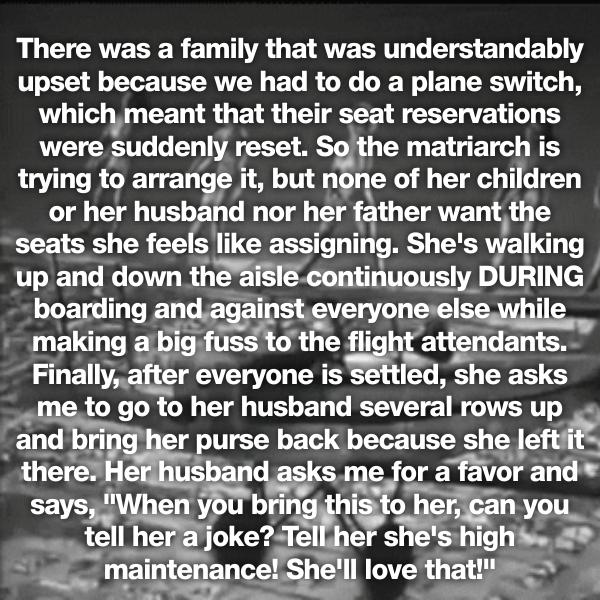 5.