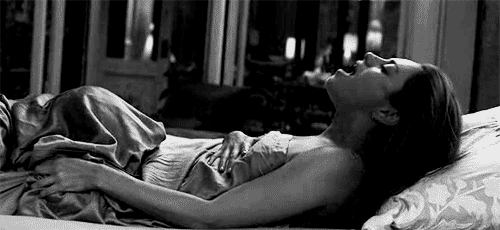 If you have been banging the ladies for a while, you better know how to properly go down town. If you don't you seriously need to reevaluate your life, and it's pretty damn shameful. And if you've been doing it for a while, you should be a pro, and know exactly where those sweet spots are.
Even if you're used to it by now, and it's like second nature, can you remember what life was like when cunnilingus was hella awkward and scary? You didn't know what you were doing or what to expect. You were all like "why does this thing look like a venus fly trap made of skin and pubes?"
Well, these 25 dudes think back to the first time they ever ate a chick out. Some look back fondly, and think they were "naturals" (lol yeah right). While others remember their first time with sheer horror, and definitely never want to go back to being a sexually inexperienced lad.
These 25 men talk about what it was like the first time they ate a girl out:
---
1.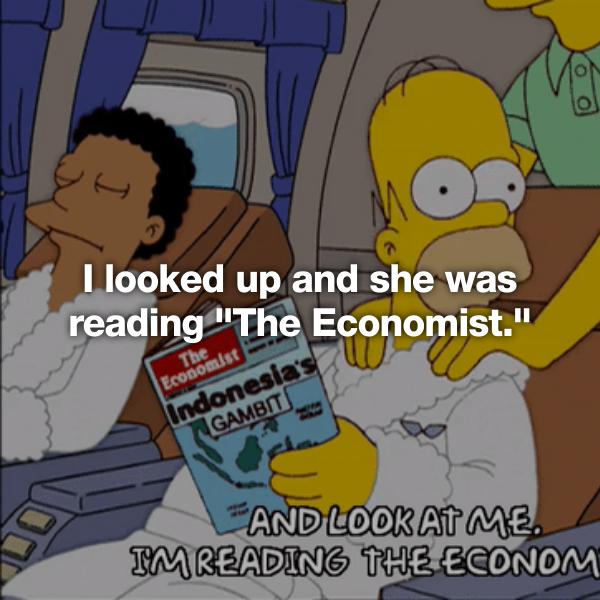 2.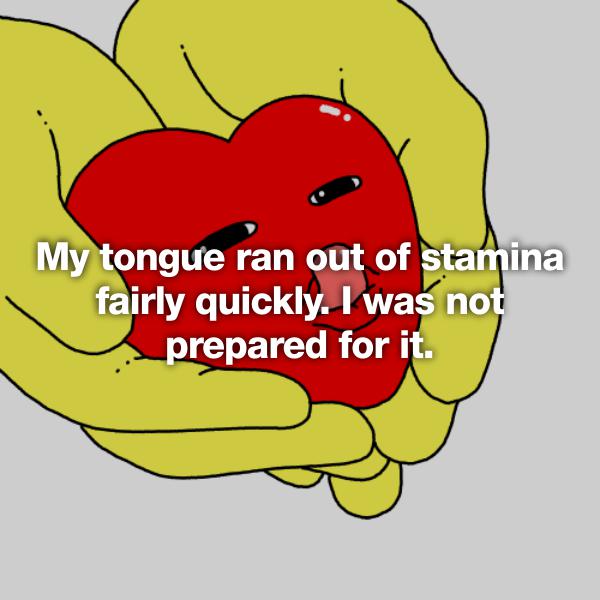 3.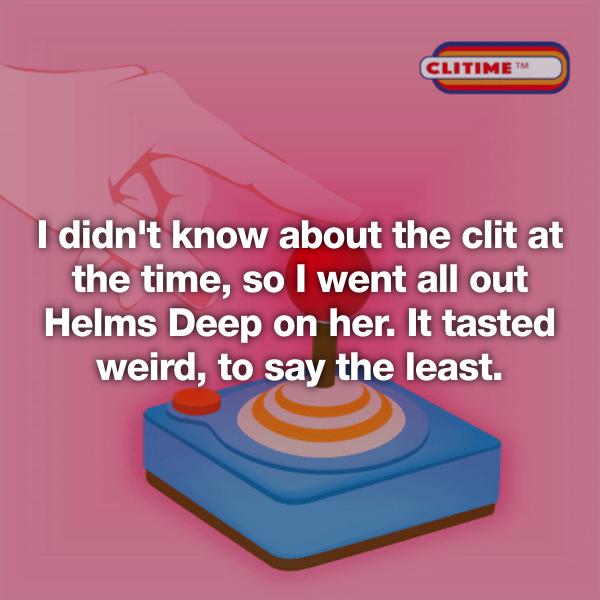 4.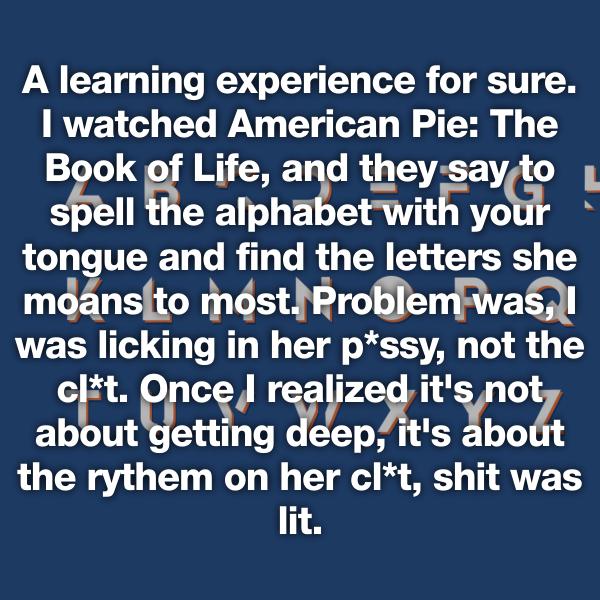 5.