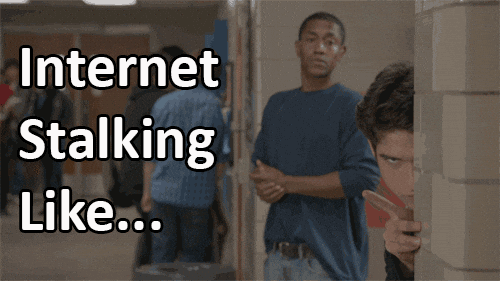 As TLC so gallantly and shamelessly stated — "So I creep, YEEEAAAH!" Truer words have never been spoken. Also, #RIPLEFTEYE
Hey, we've all been that person at 3 a.m., slightly drunk and creeping on our ex's new girlfriend's vacation photos… from six years ago. It's not something to be proud of, but damn if it doesn't feel good to stalk the f*ck out of someone. Facebook, Instagram, LinkedIn – it's never been easier to find out every little detail about someone you're interested in or, let's be real, someone you've never met and have no intention of ever knowing IRL.
But uh oh – what happens when your innocent and private stalking becomes that of public knowledge? Especially when it's the person you're stalking who finds out!? F*CK. Might as well move out of town and get a new name because there ain't no coming back from that cringeworthy embarrassment.
These 25 people got the itch to stalk and got caught in the act:
---
1.

2.

3.

4.