There are a few things that are certain in life. You are born, you will die one day, and you will also make a complete and utter fool of yourself at least 47276592374 times throughout the course of your existence. I'm talking about the embarrassing sh*t you do on daily, weekly, yearly (lucky you) basis that is so cringeworthy, you want to crawl into a hole and never come out.
It just so happens that many of these embarrassing situations happen when you're going through the most awkward time of your life — adolescence, puberty, middle school, and high school. The older we get, the less sh*ts we tend to give, so it takes more to embarrass us. Like, why wallow in that thing you did 15 years ago when you can just pound rosé on a porch somewhere and gab about the new GOT episode.
For those who still give a sh*t about the embarrassing things from their past, I feel you — I really do. I mean, if I bent down in biology class trying to wiggle my ass in front of my crush to "woo" him and then realized I had a huge period stain on my pants — it'd be hard for me to get over that, too. Just keep chugging that rosé, Becky. And soon you won't give a sh*t anymore!
These 25 people confess the most embarrassing thing that ever happened to them and it will make you laugh, then cringe:
---
1.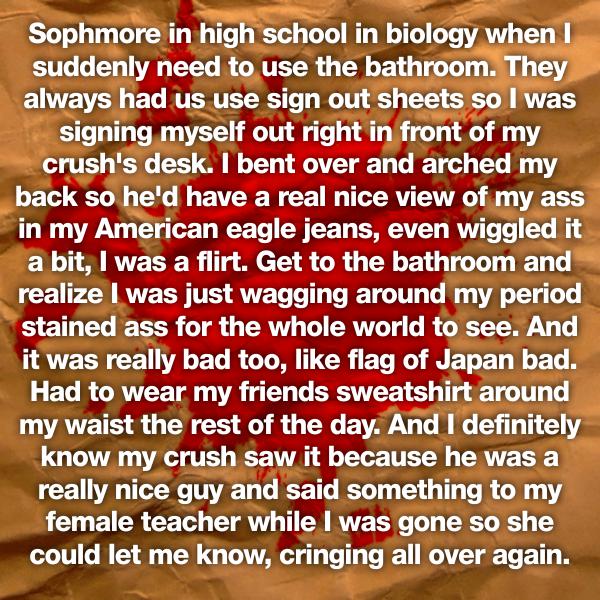 2.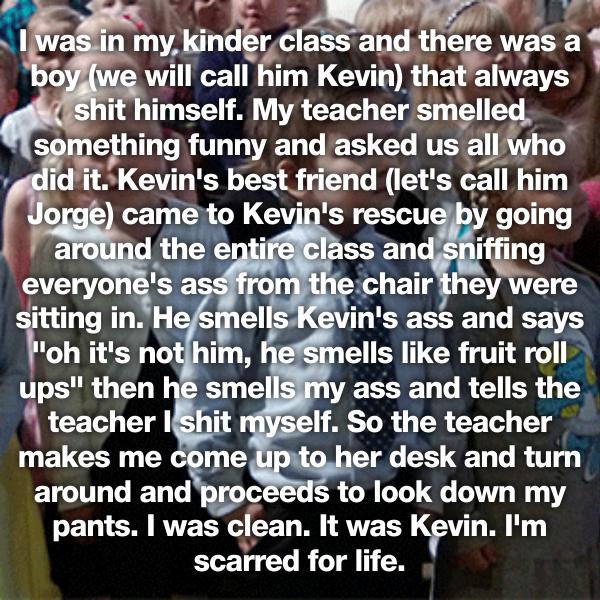 3.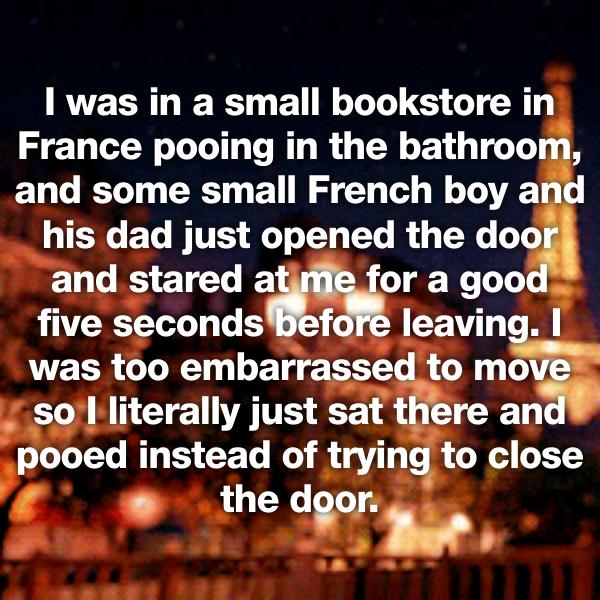 4.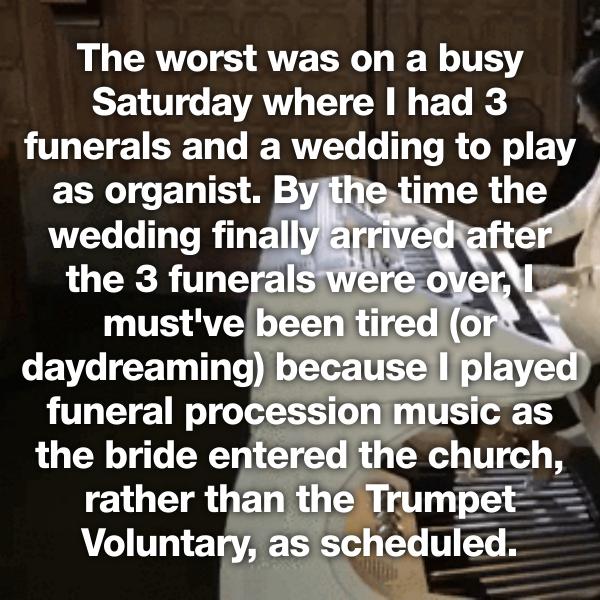 5.