Finally getting out of a toxic community that you've been a part of for months, years, or even your entire life can be one of the most liberating and insightful things to ever happen. Sometimes, it takes getting out of a church or online parenting community or widow's mourning group to realize just how f*cked up it really was.
Maybe you turned to the internet to help you through your first time as a mom. You found a community of women that you thought would lift you up, give you advice, and tell you what brand of diapers were the best. In a perfect world, yes, spit up stories would be swapped jovially and you'd have meet and greets with all the moms in your area to swoon over cute babies and drink rosé. But alas — this isn't a perfect world and your precious baby forum turned into a seething competition of who cared the most, conniving and bullying, and talking sh*t. Run, Brenda, run!
Toxic takes on another level when you're coming from a pro-anorexia community. For those who are already in a fragile state, these communities literally suck the life from those participating. And once getting to rehab, if you get to rehab, it can still be a who's who of thinness.
So if you've ever been a part of a manipulative religion, overbearing athletic department, or a group of spoiled, rich kid druggies — just be glad that you made it out alive, with dignity, and the foresight to realize just how toxic they really were.
These 25 people recount their time spent in toxic communities and you won't believe how insane it was:
---
1.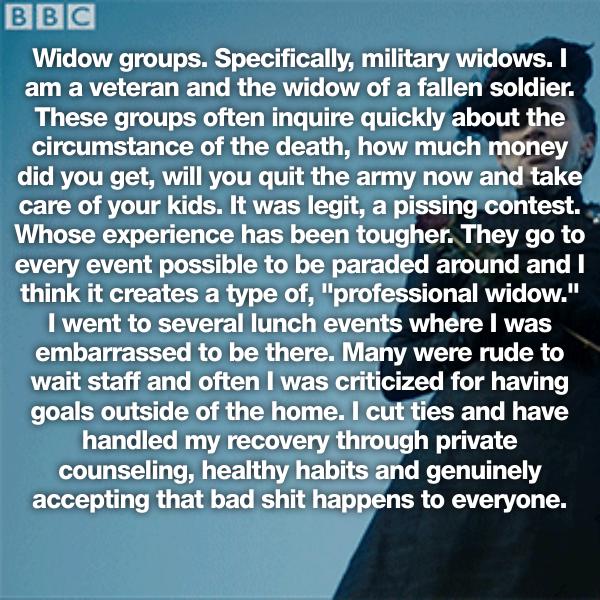 2.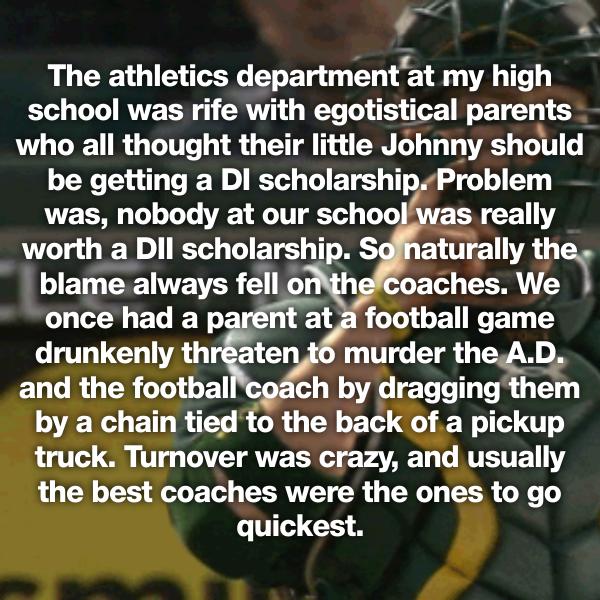 3.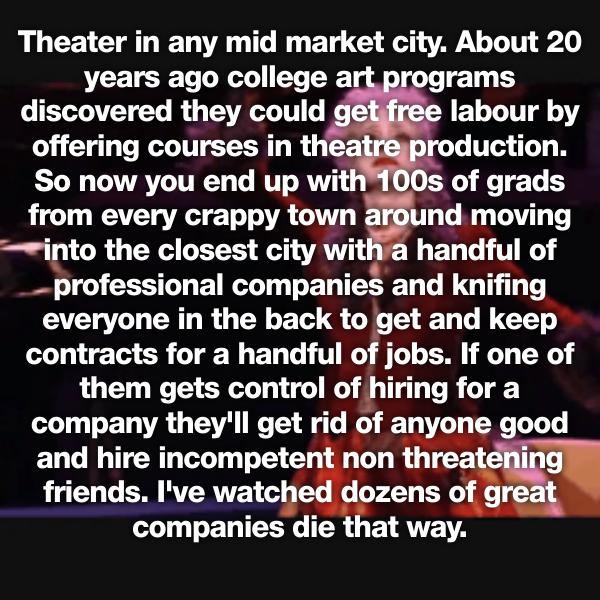 4.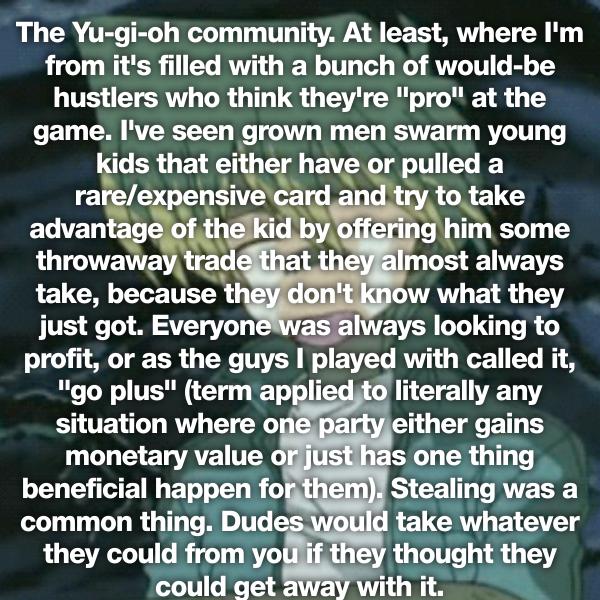 5.