When people start banging each other — the expectation is that you're both going to orgasm an infinite amount of times, they'll be attentive to your every need, and your sexual chemistry is great enough to make even Bill Nye's head turn. Wouldn't that just be lovely?
Unfortunately, it's pretty easy to be let down or get annoyed when someone starts jackhammering away when you made it pretty clear that you're not into sweaty clavicles clapping against your own body while sweat pours from their brow into your eyes. #nothanks
Whether it's awkward dirty talk, not communicating, or the feeling like you might be taking a sh*t on your partner's d*ck while doing anal — there are some things that happen while getting down that absolutely get on our nerves. So if your girlfriend keeps her nails hella long and she likes to play with your balls while doing doggy — just tell her to stop f*cking scratching them!
These are 25 of the most annoying things that get on people's nerves during sex:
---
1.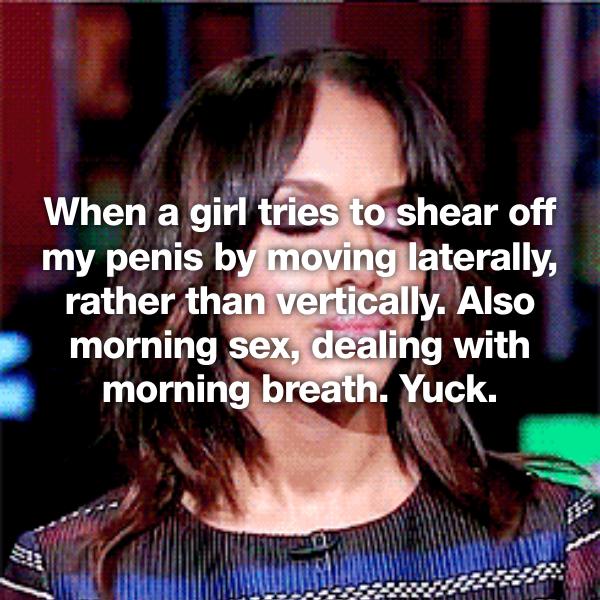 2.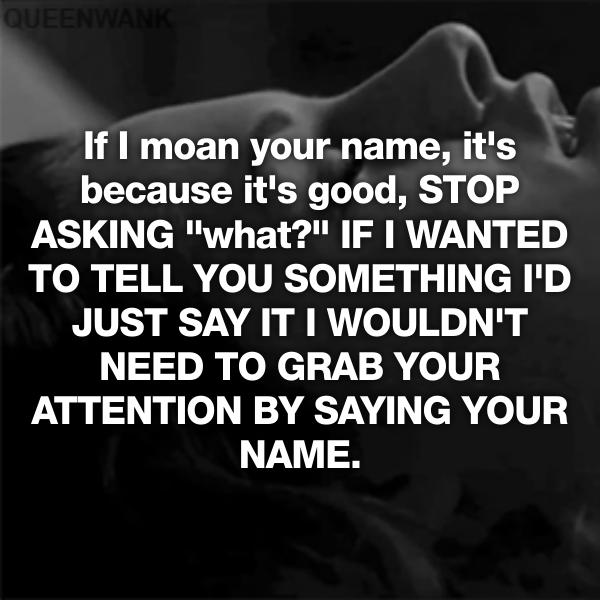 3.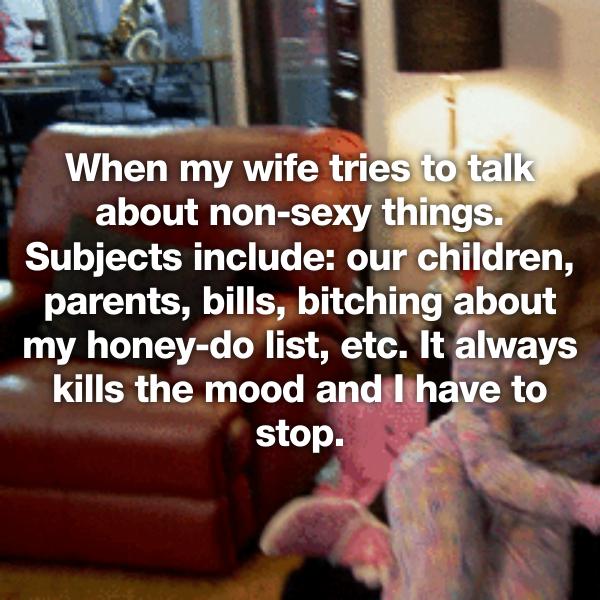 4.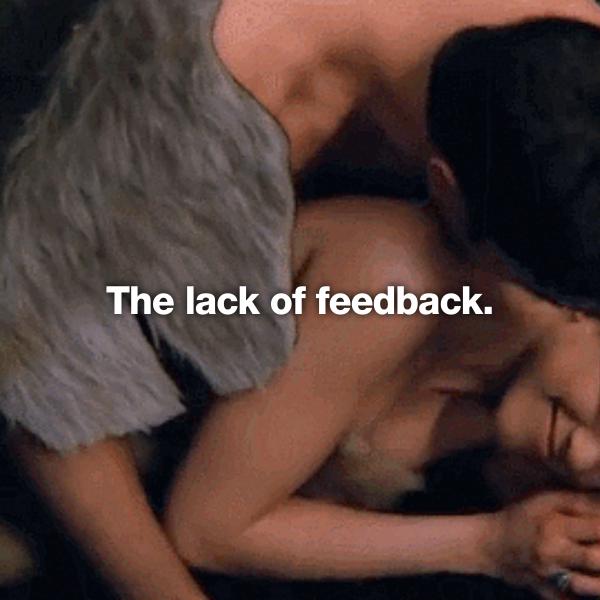 5.