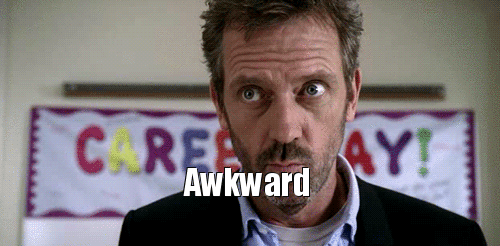 If you're like me, you'd like to avoid any awkward social situation as much as possible. I'm already a pretty awkward human being in general but throw me into some sort of networking or social function and I get really f*cking awkward. I'm only cool and relaxed when I'm with a group of my good friends, that is all.
So, what do you do when you get an invite to a social function that is absolutely ridiculous? I've been invited to a cousin's wedding that I didn't even know until my mom tried to get me to attend. Uh, so we've never met but I can go to their wedding in Hawaii? Okay, wedding in Hawaii sounds really f*cking cool but I politely declined. We didn't know each other and she's only a cousin by marriage, not blood. I didn't feel bad.
Even more awkward are the invitations to an ex's wedding or baby shower. Goodness hopes that I'll never receive anything of the sort becauseI can't even stand to think of seeing any of my ex's in any social situation, let alone their own wedding. I'm assuming the people that have received these invites have had the decency to politely decline because who really wants to hang out with your ex? Not even the best wedding cake in all the land could convince me to do attend a party like that.
These 25 people received awkward invites that they said no to:
---
1.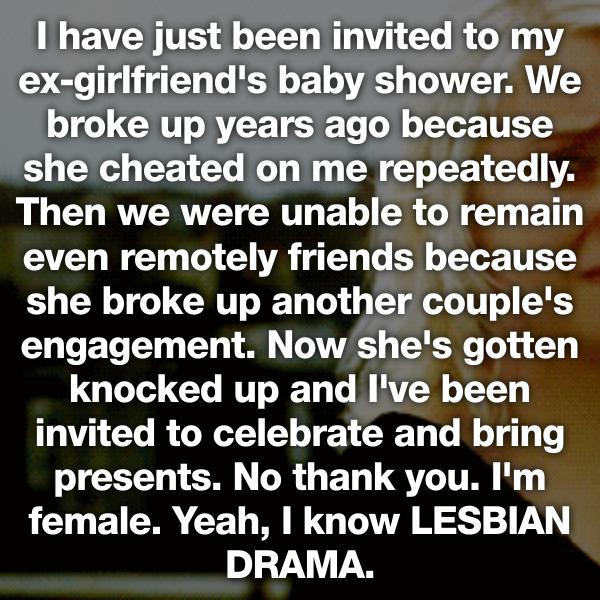 2.
3.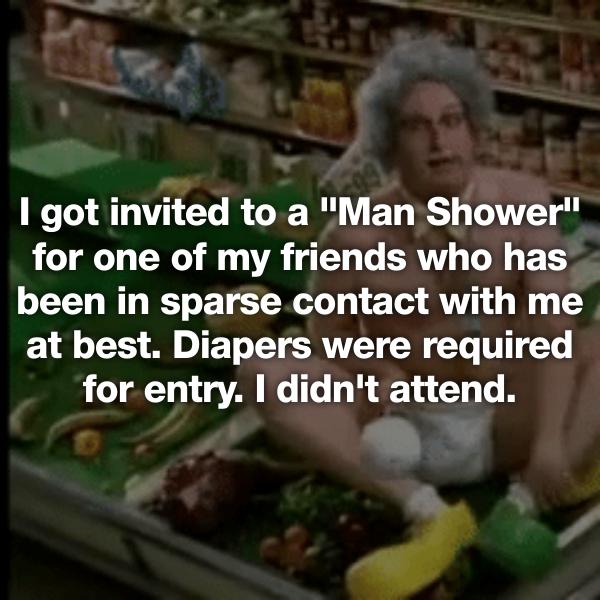 4.