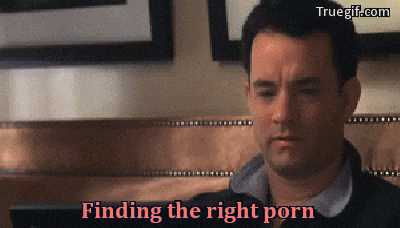 With the internet came a wealth of knowledge, a web of endless communication, and an infinite amount of naked people that get paid to rub their genitals on each other. Yep, I'm talking about the wonder of internet porn.
Sure, porn makes it easy to bust a nut, but if you're not careful — you might find yourself falling down the rabbit hole into some pretty freaky deaky sh*t. Everyone likes a bit of girl on girl, a little butt play here and there — hell, even some foot and pee pee stuff — but when it's 3:32 a.m., your junk is sore from fapping it the last five hours, and you've somehow made it onto the lactating MILF site — it's probably safe to say that you've hit a new level of porn addiction.
When you watch a lot of porn, you realize what you like and, more importantly, what you DON'T like. Fake moaning, awkward cutaways, claw-like nails gripping d*cks left and right — it's like they're trying as hard as they can to make sure I feel weird AF. But like, WHY ARE YOUR SOCKS STILL ON, DUDE?! WHY?? So put down that Jergens and toss those old tissues because it's time to talk frankly about our biggest porn pet peeves.
These 25 porn connoisseurs reveal what irks them the most when it comes to jackin' it to digital bitties:
---
1.

2.

3.

4.