If you spend enough time with anyone, they're bound to get on your nerves eventually. Hell — I can tell if someone is going to make me want to pull my hair out within the first 10 minutes of meeting them. But throw in the fact that you're smushing someone on the reg or the fact that you actually chose to live with this other person because you love them? Well, that can bring about a whole other slew of annoyances.
Sure, you might love the sh*t out of your boyfriend when he brings you mac and cheese in bed after eating you out, but it gets a little bit more difficult to stare up at him with heart eye emojis when he leaves every cabinet door open that he's ever touched. There still might be a cabinet somewhere that will never see darkness inside. Or maybe you swoon over your girlfriend whenever she gets really passionate about her hobbies, but then your eyes can't help but roll back into your head whenever she says she'll "be ready in 5 minutes." Everyone knows 5 minutes in girl time is at least another 45.
So whether bae never refills the ice try when you're trying to make margs RIGHT NOW, or the hubby can't understand that throwing all of his pants in the wash is a bad idea right before you're going out to dinner — we love our significant others regardless. It may be hard sometimes, and you definitely have to let the nerves settle before steam spews out of your ears, but in the end — you still have someone to boink when you're horny AF, they lift you up when you're feeling low, and you always have a person to talk to about last night's episode of GOT. Oh, and they bring you mac and cheese in bed after eating you out for an hour. It's not ALL bad.
These 25 people can't stand when their SOs do these little things:
---
1.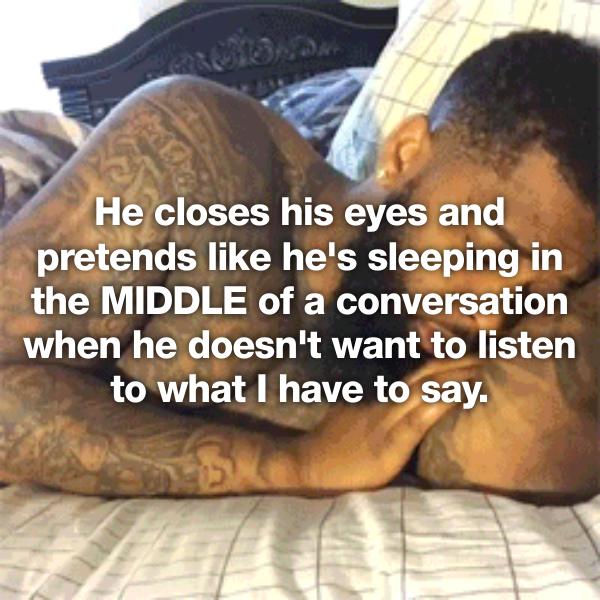 2.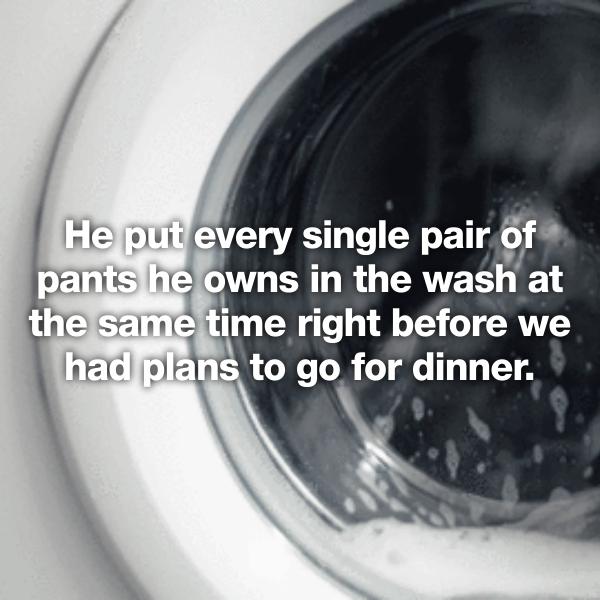 3.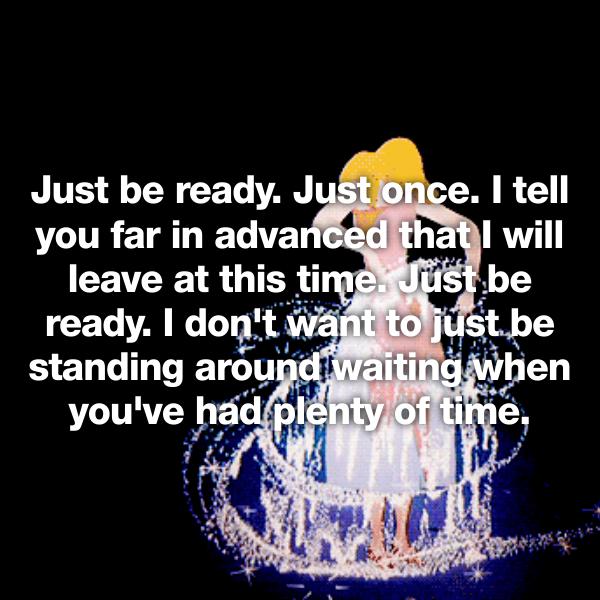 4.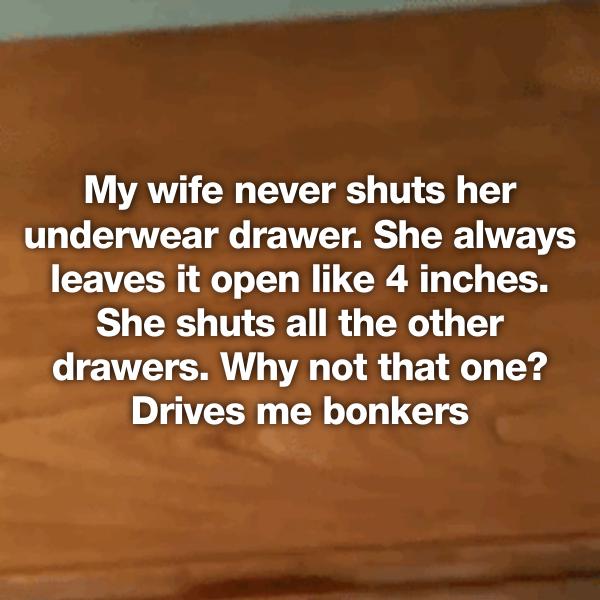 5.