Waiters have to deal with an inordinate amount of sh*t on a daily basis. Middle aged cougars drinkin' their pinot Grigio while yelling at you because you didn't bring their side order of non-fat aioli? Check. Kids kicking and screaming and throwing rice all over the floor while you idly watch on with a smile thinking about wanting to kill yourself? You bet. Overhearing some of the most f*cked up sh*t from a table of bros talking about how they want to rail the waitress in the bum? Yep — they're talking about you!
Waiters sure as hell don't get paid enough to deal with the plethora of idiots and miscreants and entitled a**holes that they come across, but at least they can go home with some pretty entertaining and ruthless stories. I'm looking at you parents who brought their kid to the restaurant in order to tell them about your divorce.
So the next time you go out to eat, try to be a decent human being (who tips!) because you never know when the waiter has been having the worst day ever. And the worst day for them is miles below your level of tolerance. I promise you. Don't be the woman who's screaming at her stepdaughter not to order the baked potato because she's fat shaming her. And definitely don't be the dude who talks openly about boinking the waitstaff. Just don't.
These 25 waiters overheard the most f*cked up things at their tables:
---
1.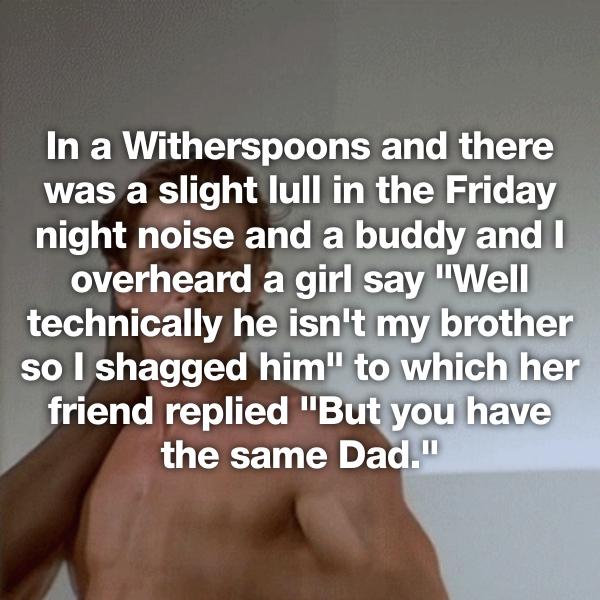 2.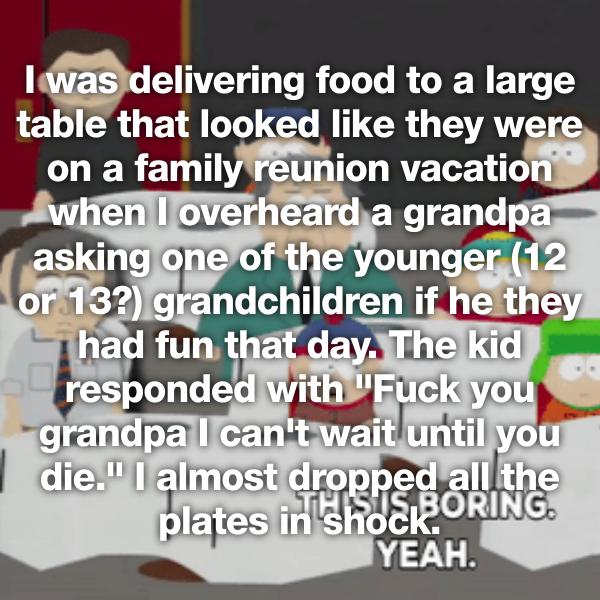 3.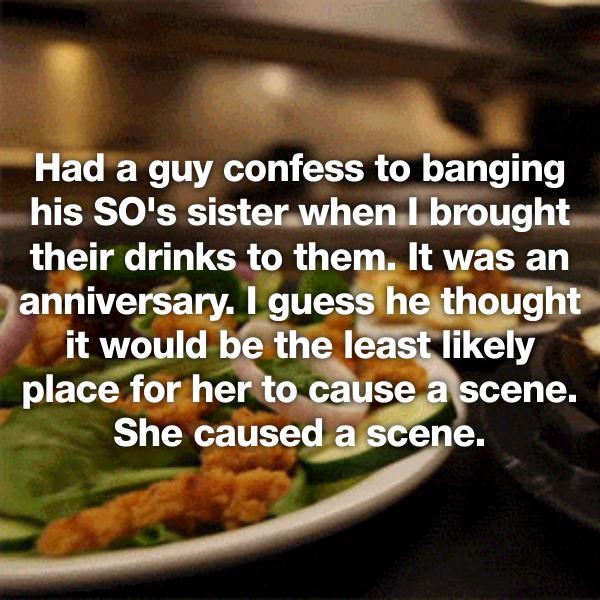 4.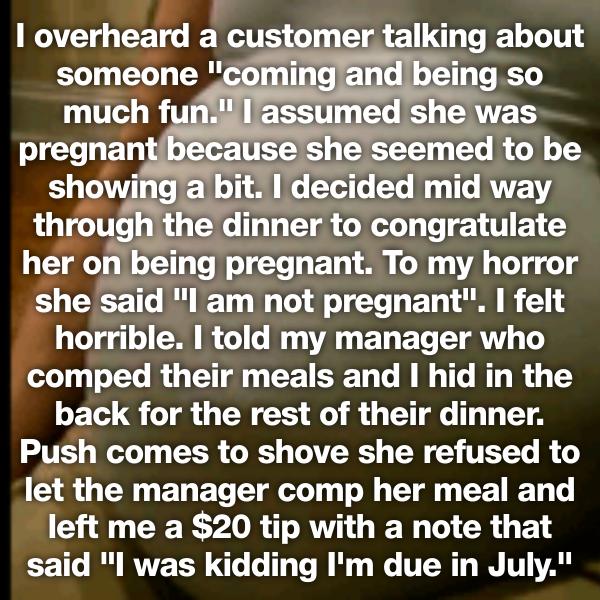 5.