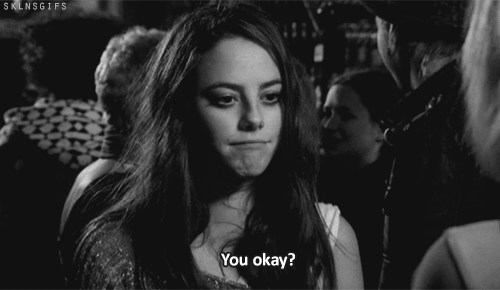 Depression is rough and when you're able to get help for it, that's always the best option. But if you aren't able to, what's the next best thing? Opening up to people that don't understand how you feel doesn't sound like something you'd want to do but if that's the only way, then it doesn't hurt, right? Well, some times it can.
The most that family or friends can help is to tell you that they don't fully grasp how you're feeling and that they can try and be there for you as much as possible. If they do anything else other than that, like try to dig into your mind about how you're feeling or pry for more information, that's probably not going to help.
I would know, because my younger brother suffered through depression in high school and still does to this day. With my mom being a nurse, I thought my parents would be more understanding of his situation but they weren't. They didn't understand why he was so depressed at 16 and it made his recovery so much harder. The only person he could turn to was me – the most I could do for him was be a shoulder to cry on and advocate for his going to see a therapist. Some people are too insensitive to other and just don't know how to empathize, though. Those people should be avoided at all costs when fighting depression.
These are the 25 worst things to say to someone that's struggling with depression:
---
1.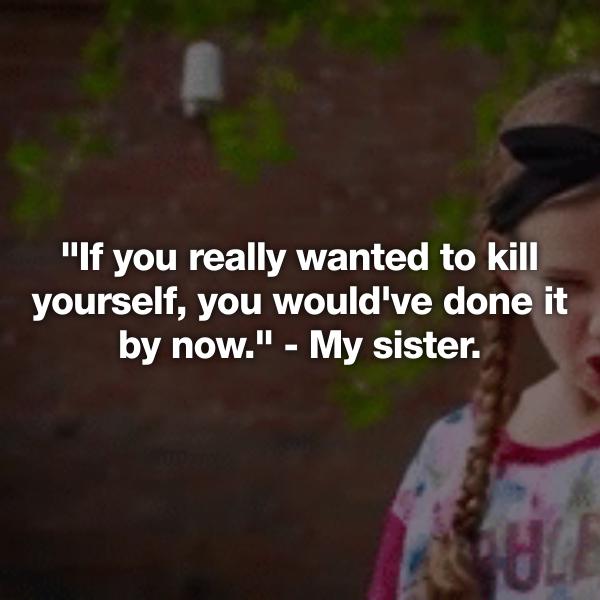 2.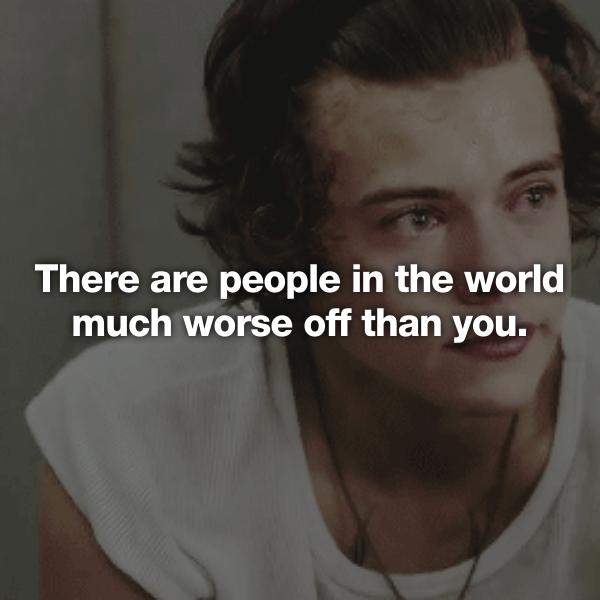 3.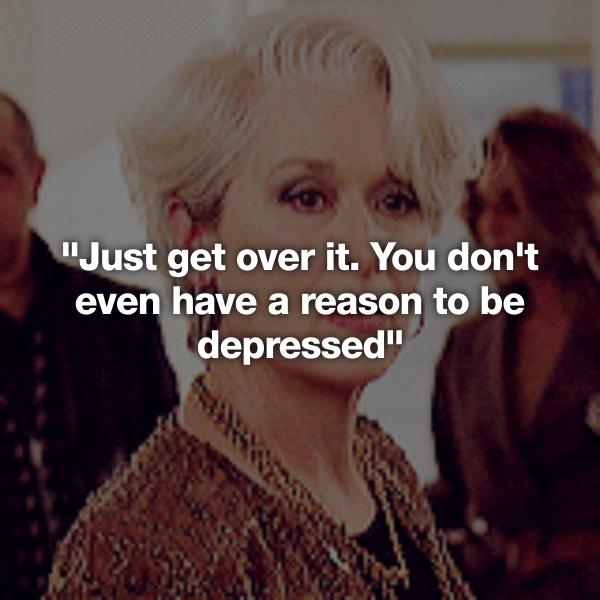 4.