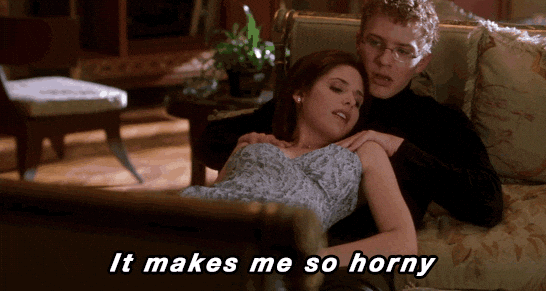 Aw, puberty. Such a fun, awkward, annoying, miserable, and wonderful time. It's a time when you're coming into your sexuality and masturbating like there's no tomorrow. Just make sure you lock the doors because you're just one pubescent stroke away from getting caught pants down, d*ck out, fapping it to the JCPenny bathing suit catalog. And mom and dad really don't want to see that.
Everyone experiments with sex growing up, but some take it to the extreme. Their thirst for trying new things, sticking their junk in new places, and boinking like rabbits takes precedence over everything else. I mean, what else are you supposed to do in high school?
Jacking off alone in your room is one thing, but these freaky deaky horny teens went public, crafted fake vageens out of fruit and mattresses and butter and prove that there isn't an age limit when it comes to sexual creativity. #props
These people own up to some of the most embarrassing, shocking, and WTF things they did as horny teens:
---
1.

2.

3.

4.