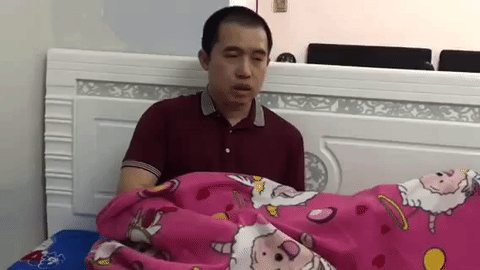 Jacking off is one of the simplest pleasures in life. You don't have to worry about impressing anyone but yourself! And hey — my right hand is really f*cking good at what it does, thank you very much.
When our sexuality starts to burgeon as wee little middle schoolers, we flick our little black eyed peas, stroke our salamis, and fap like we've never fapped before. It was awkward and wonderful and messy and made our bodies buzz with gooey vibrations. And the best thing was — we just got better and better at it as we got older.
Although, not all faps are created equal. There are some masturbation sessions that you look back on shed a single happy tear. Maybe you were on top of a mountain and had to make your genitals Yodel-ay-hee-hoo! Maybe you got away with jerking it in the backseat of your family's minivan when you were on a road trip. Or maybe you masturbated your life away while snorkeling along a coral reef (#fishfood). If you can't be proud of your best masturbation moments, then what else is there to look back on with horny glee?!
These 27 people got down and dirty with themselves and couldn't be more proud:
---
1.

2.

3.

4.

5.