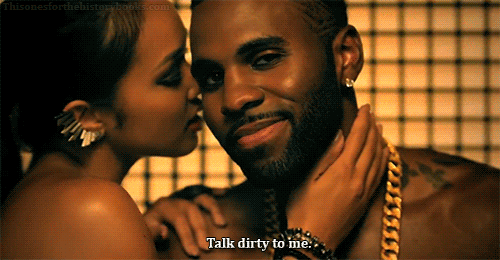 What's one of the easiest way to spice it up in the bedroom? No, not literal peppers or hot sauce, that'll probably hurt and be a huge regret later on. Here's a tip: ALWAYS wash your hands thoroughly after cutting up any sort of pepper before sexy time, okay? You and your partner will thank me for this tidbit.
A little dirty talk can go a long way in the bedroom, though. Telling your partner what you want when you're in between the sheets helps heighten the experience while making it an overall better experience since you're telling them what you want. A little direction through dirty talk  always helps get you both to the finish line.
There's an art form to the script of dirty talk and it can take a couple tries to perfect. You've got to figure out what's the best approach for both you and your partner. Some of us are a little more experienced in the subject and can teach a thing or two to the novice dirty talker. To those that have said the wrong thing in bed, just try to laugh it off and continue what you're doing. Hopefully both of you can still get to the finish line after the awkward pause in the midst of sexy time.
These 27 people have had some cringeworthy "dirty talk" moments in bed:
---
1.
2.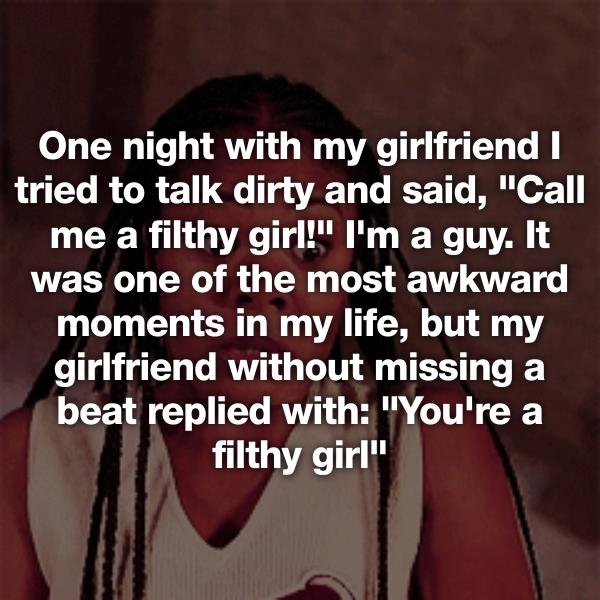 3.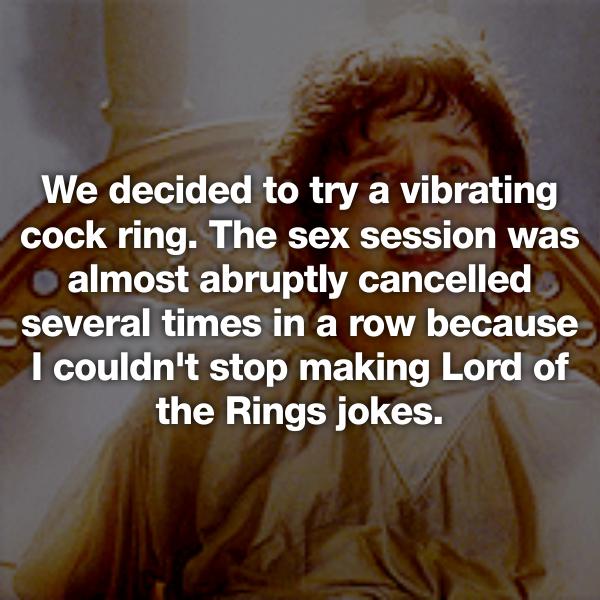 4.